Leadership
Christopher Bell
Chorus Director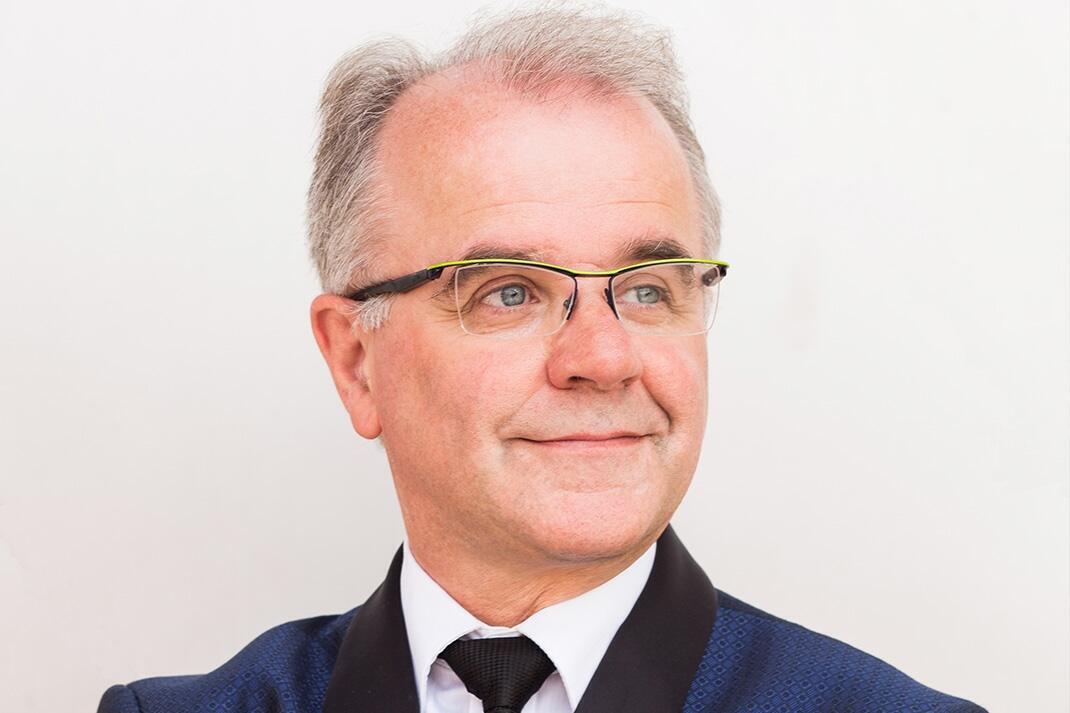 Christopher Bell has served as Chorus Director of the Grant Park Chorus since 2002. Bell oversees a chorus of more than 100 singers, along with the Project Inclusion Vocal Fellows, a unique program designed to encourage singers under-represented in the field. Bell prepares all of the Festival's choral programs, and conducts the orchestra and chorus for several concerts.
During his tenure, he and the chorus have been recipients of the coveted Margaret Hillis Award for Choral Excellence given by Chorus America, as well as glowing reviews from both critics and audiences alike. In 2013, Bell won the Michael Korn Founders Award for Development of the Professional Choral Art.
In a career spanning thirty years thus far, Christopher has been chorusmaster of the Edinburgh Royal Choral Union (1987–1990), Chorus Master of the Royal Scottish National Orchestra Chorus (1989–2002) the Belfast Philharmonic Choir (2005–2011) the Edinburgh Festival Chorus (2007–2018) and the Washington Chorus (2017–2020).
Largely responsible for the formation of the National Youth Choir of Scotland (NYCOS) in 1996, he has been its Artistic Director ever since. The National Youth Choir of Scotland has toured to Sweden, Ireland, Chicago, Hungary, Germany and Central Europe, has won a prestigious Royal Philharmonic Society Award, and performed at the BBC Proms and the Edinburgh International Festival to great acclaim. NYCOS organisation has expanded to has expanded over 25 years to include fifteen regional choirs, three national choirs and an extensive education and publishing arm.
Bell was awarded an Honorary Doctorate in Music from the Royal Conservatoire in Scotland in 2012, in recognition of his contribution to performing arts in Scotland. In 2015, he was awarded an Honorary Doctor of Music from the University of Aberdeen.
Born in Belfast, Bell was educated at Edinburgh University and held his first post as Associate Conductor of the BBC Scottish Symphony. Since then, he has worked with many of the major orchestras in the UK and Ireland, including the Royal Philharmonic, London Philharmonic, Royal Scottish National, BBC Scottish Symphony, Ulster Orchestra, Scottish Chamber, City of London Sinfonia, London Concert, RTE National Symphony, RTE Concert and the Bournemouth Symphony. Between 2009 and 2017 he was Associate Conductor of the Ulster Orchestra. Recent orchestral performances have included San Francisco Symphony and the Orchestra of Opera North.
He is well-known for his work with young musicians. Before his current post with the National Youth Choir of Scotland, he was the founding conductor of the Ulster Youth Choir, director of the Total Aberdeen Youth Choir for six years, and director of the prestigious RSNO Junior Chorus for twenty four years.