Apply to become a member of the Grant Park Music Festival administrative staff.

Audition for the Grant Park Orchestra, the Grant Park Chorus or the Project Inclusion fellowship.
Volunteering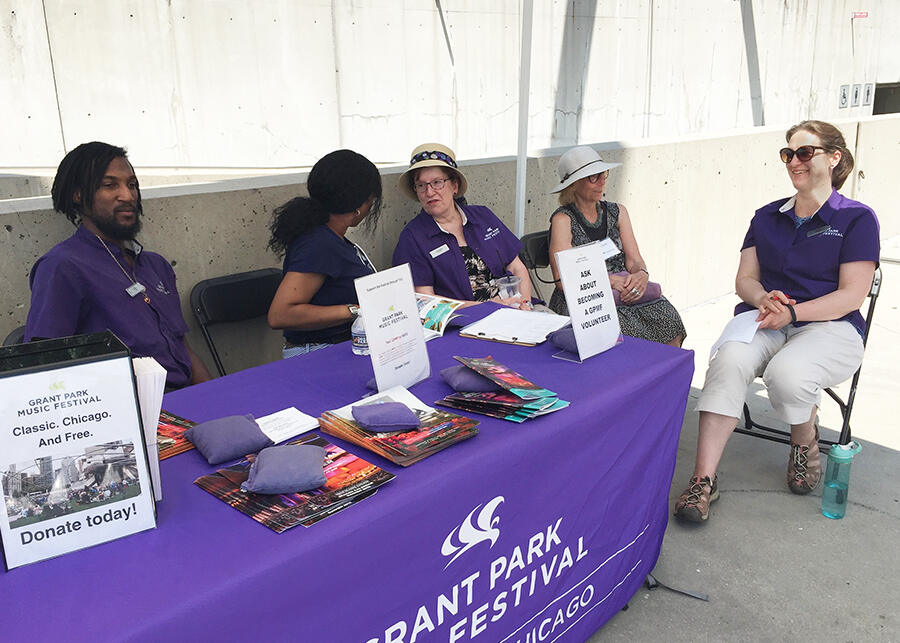 Grant Park Music Festival volunteers take on a range of responsibilities from helping out in the office to assisting with auditions to greeting Millennium Park visitors.
Festival docents, who are part of the Grant Park Music Festival volunteer program, give talks on a variety of subjects. Docent Talks take place during Grant Park Orchestra rehearsals. All rehearsals are free and open to the public.
Are you interested in becoming a docent or volunteer?