News & Stories
Ten Courageous Women
March 2, 2021 | Noel Morris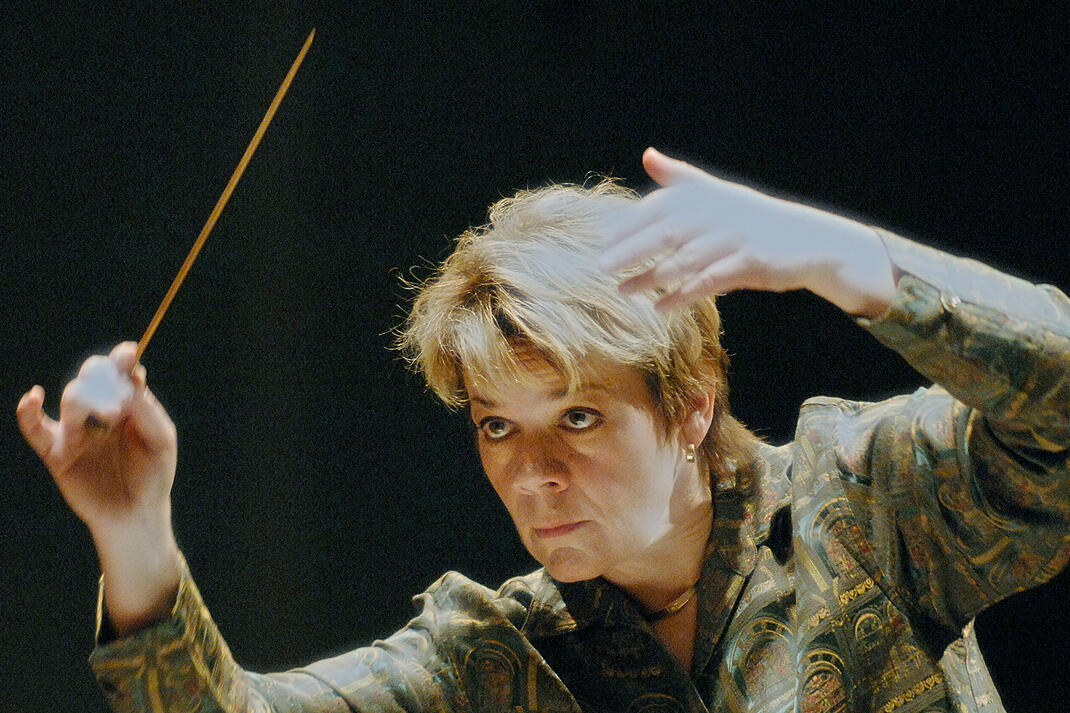 "I've been the first woman to do a lot of things, and I'm really proud, but..."
(listed in no particular order)
1. Marian Anderson (1897 - 1993)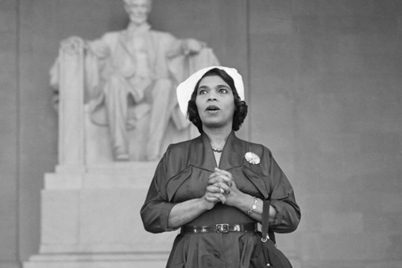 In 1939, American contralto Marian Anderson was invited by First Lady Eleanor Roosevelt to perform in Washington at Constitution Hall at the Daughters of the American Revolution. The "D.A.R." denied Anderson entry because of her race. The concert was moved to the Lincoln Memorial. Instead of singing for 3,700 people at Constitution Hall, Anderson sang for 75,000, in addition to a national radio audience. In 1955, she became the first Black singer to perform at the Metropolitan Opera. During the Civil Rights Movement, she sang at the 1963 March on Washington. She entertained troops during WWII and the Korean War and earned the United Nations Peace Prize.

2. Marin Alsop (b. 1956)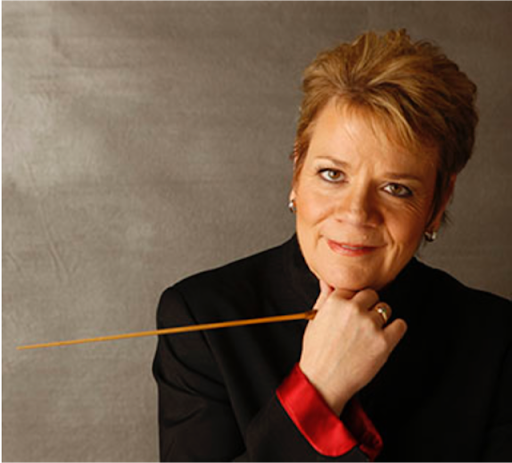 According to The New York Times, Marin Alsop quipped: "I've been the first woman to do a lot of things, and I'm really proud, but I also think it's absolutely pathetic."
"Her point," wrote the Times, was that "such ground should have been broken long before."
Alsop is the first woman to head a major American orchestra; the first woman to conduct the coveted Last Night of the Proms concert in London. She founded a fellowship for women conductors. In Baltimore, she founded OrchKids, an after-school music program for children of color that serves more than 1,600 students per year. She now serves as music director of the Vienna Radio Symphony Orchestra.

3. Zhou Xiaoyan, "Madame Zhou" (1917 - 2016)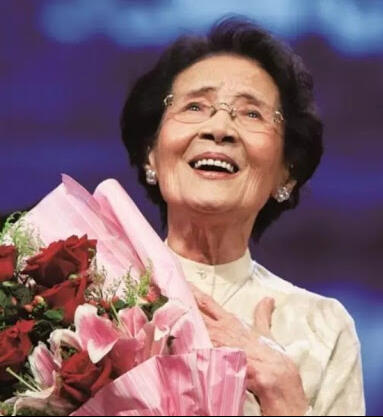 Madame Zhou was a Shanghai native who trained as an opera singer in Europe. She returned to China after World War II and made it her life's work to bring opera and western vocal technique to China. During the Cultural Revolution, she was forced to labor on a pig farm. After the death of Mao Zedong, she returned to Shanghai to build an opera program at the Shanghai Conservatory, now called the Zhou Xiaoyan International Opera Center.


4. Clara Schumann (1850 - 1946)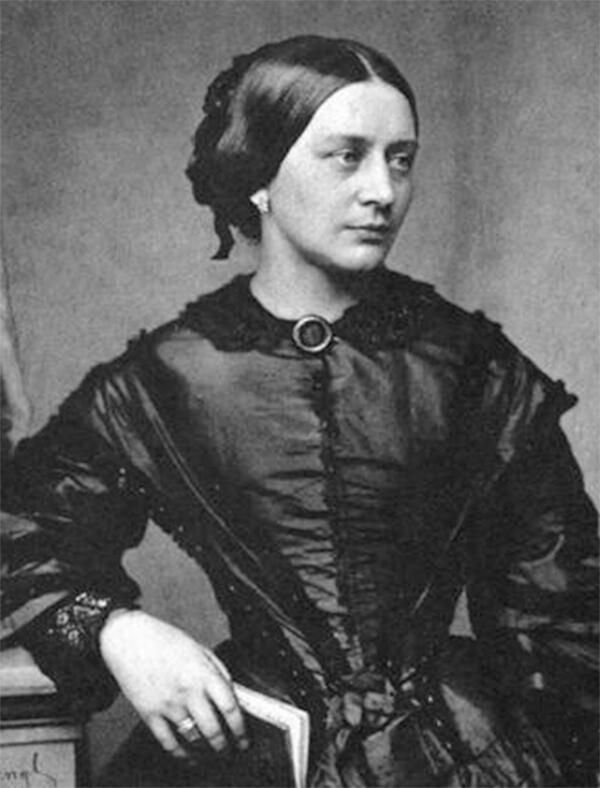 Because of her association with husband Robert and close friend Johannes Brahms, Clara Schumann has never completely faded from music history. At the same time, her memory was eclipsed. Her compositions are not as famous as theirs, but consider this: Clara was one of the greatest pianists of her age, with a career that spanned six decades. At a time when few women worked as professional musicians, she was a touring pianist and supported her family while Robert composed. Widowed at the age of 36, Clara Schumann raised seven children. For the duration of Johannes Brahms's life as a composer, he sent her previews of his works and sought her advice.
It made even me feel that I was behaving strangely by insisting that I was a composer.

—Judith Weir
5. Jessie Montgomery (b. 1981)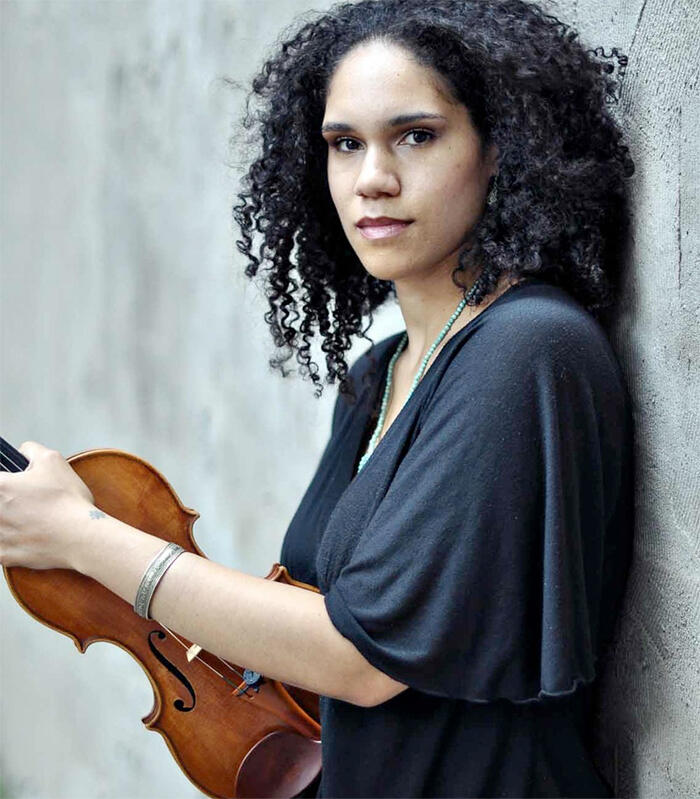 Violinist and composer Jessie Montgomery is among the most sought-after American composers today. Her music interweaves classical music with elements of vernacular music, improvisation, language and social justice. Although her father ran a music studio, classical music was not part of her parents' world until she found her way to the violin. And that changed everything.
"I feel very connected to European classical music because of the way I have learned how to play the violin. The actual physical resonance of the instrument speaks to that language beautifully, and I think that tradition is so rich." Today she plays in the Sphinx Virtuosi, Catalyst Quartet, The Knights, and Silk Road Ensemble, sits on the board of Chamber Music America and is currently working on commissions for the Metropolitan Opera. Other projects include works for the National Symphony, the New World Symphony, the Sphinx Organization and for Carnegie Hall.

6. Dame Myra Hess DBE (1890 – 1965)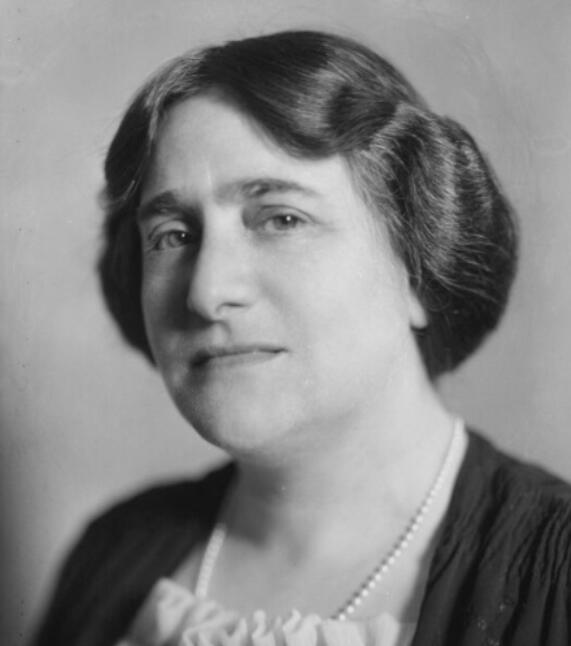 Myra Hess was a British pianist who enjoyed an international career until the onset of World War II. In response to the Blitz, she organized daily lunchtime concerts at the National Gallery in London. If German bombs fell during the day, she moved the concerts to a smaller, safer space. All musicians were paid five guineas. Hess played 150 of the concerts; there were 1,698 concerts in all.
7. Elizabeth Sprague Coolidge (1864 - 1953)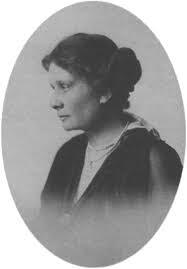 American philanthropist Elizabeth Sprague Coolidge (no relation to President Coolidge) bankrolled the construction of a prized concert hall at the Library of Congress, and endowed a free and ongoing concert series there. She personally commissioned works by Barber, Bartók, Britten, Poulenc, Prokofiev, Ravel, Stravinsky, Respighi and most famously, Aaron Copland's Pulitzer Prize-winning ballet Appalachian Spring. The manuscripts belong to the American people and are housed at the Library.


8. Leontyne Price (b. 1927)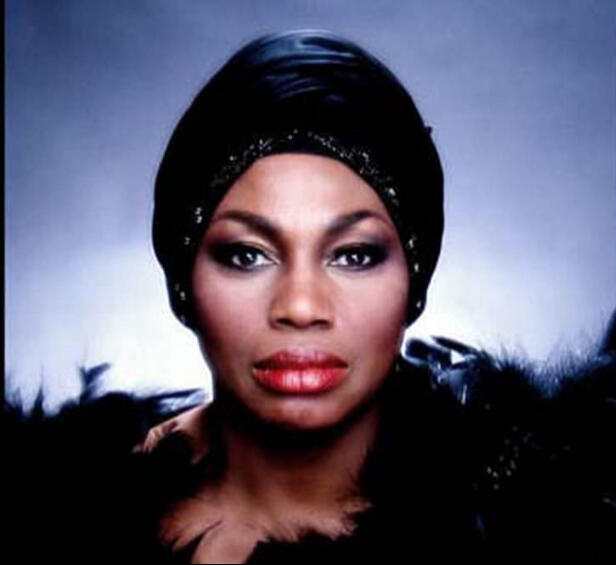 Leontyne Price is considered one of the greatest sopranos of the 20th century. During her career, she was often the lone Black performer onstage, shattering glass ceilings throughout the opera world. BBC Music Magazine ranked her #4 of the 20 Greatest Sopranos of All Time. She is best remembered for her roles as Puccini and Verdi heroines.

9. Judith Weir CBE (b. 1954)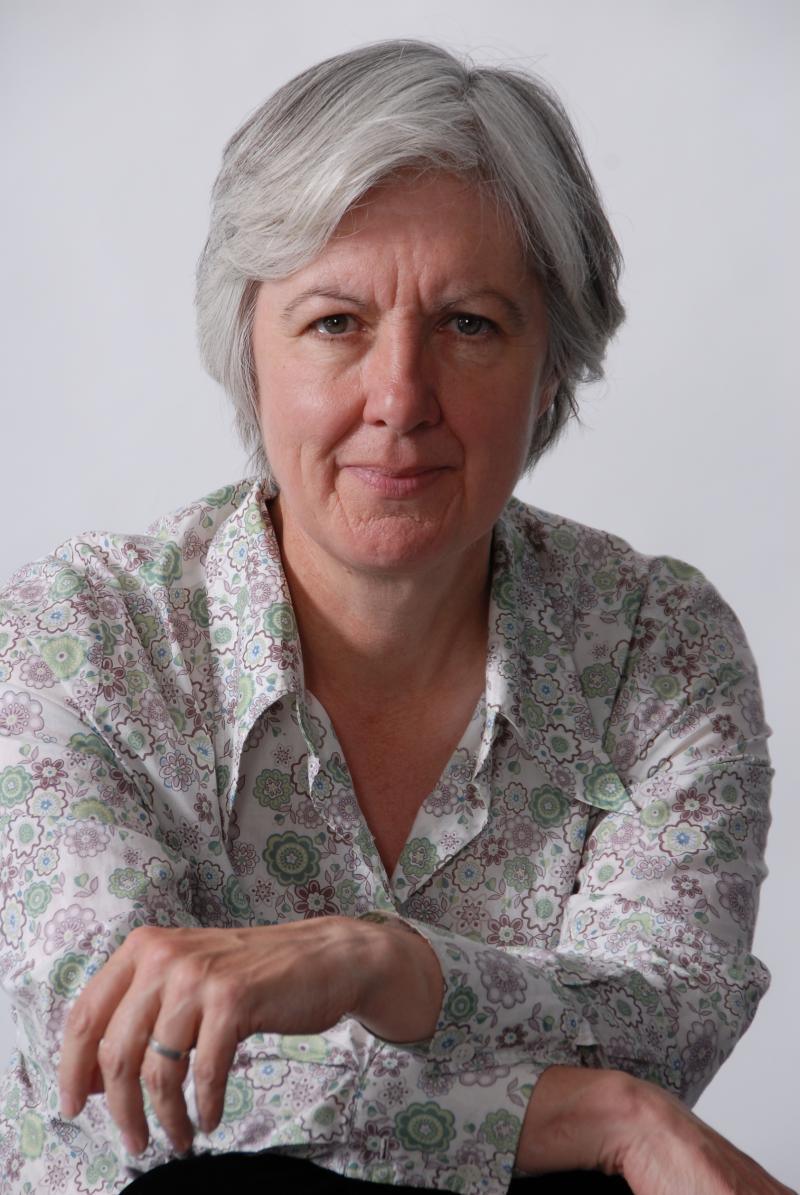 "When I started having music performed in the mid-1970s, I was invariably the only woman on the programme, or in the class photo," said Judith Weir. "It made even me feel that I was behaving strangely by insisting that I was a composer."
Weir is the first woman to be elevated to the lifetime appointment of Master of the Queen's Music, a post instituted in 1626. "Roughly once a year I am asked to write some music for a national event attended by the Queen. But mostly it has a social and educational dimension in the UK, where my chosen priorities are to support the work of music teachers."

10. Florence Price (1887 – 1953)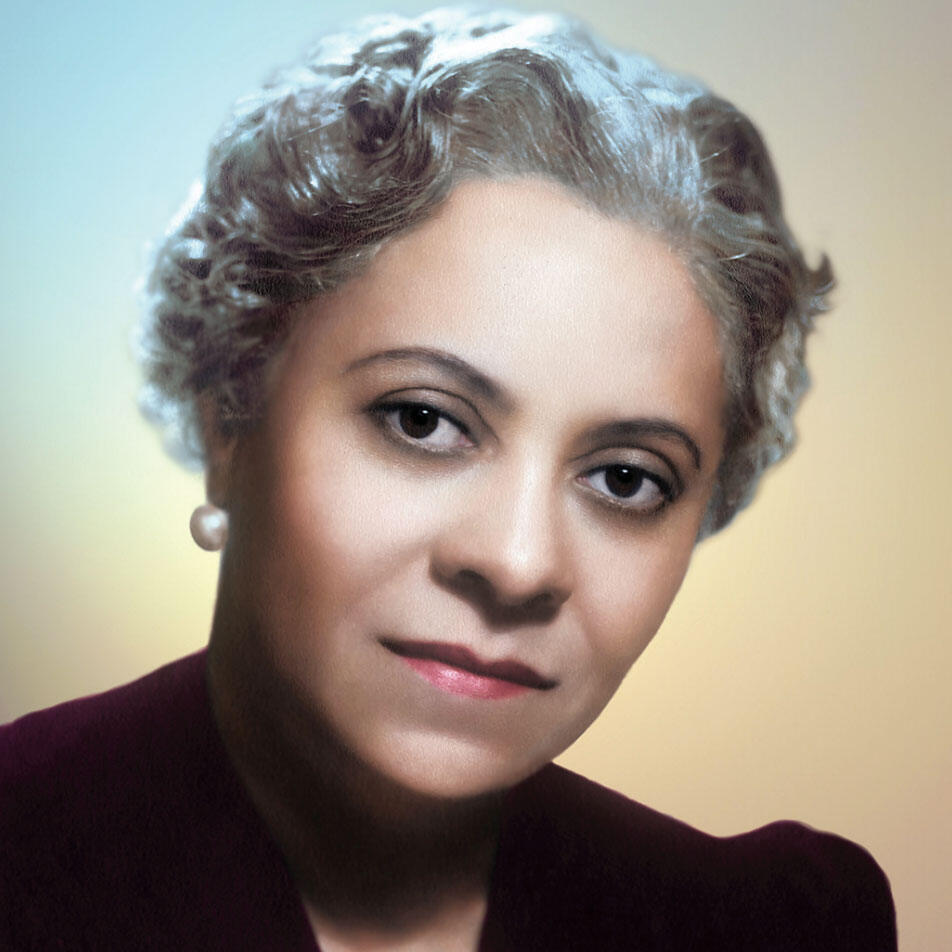 As a Black child, Florence Price was denied a formal music education. Instead, she trained under her mother until she was accepted by the New England Conservatory. After graduation, she had intended to become a music teacher in her hometown of Little Rock, but found racial tensions unbearable. She moved to Chicago.
In 1932, Price entered her music in the Wanamaker Foundation competition and won first prize for her Symphony in E, which led to a performance by the Chicago Symphony Orchestra. She was the first female Black composer to have a piece played by a major orchestra.