News & Stories
News
2018 Year of Creative Youth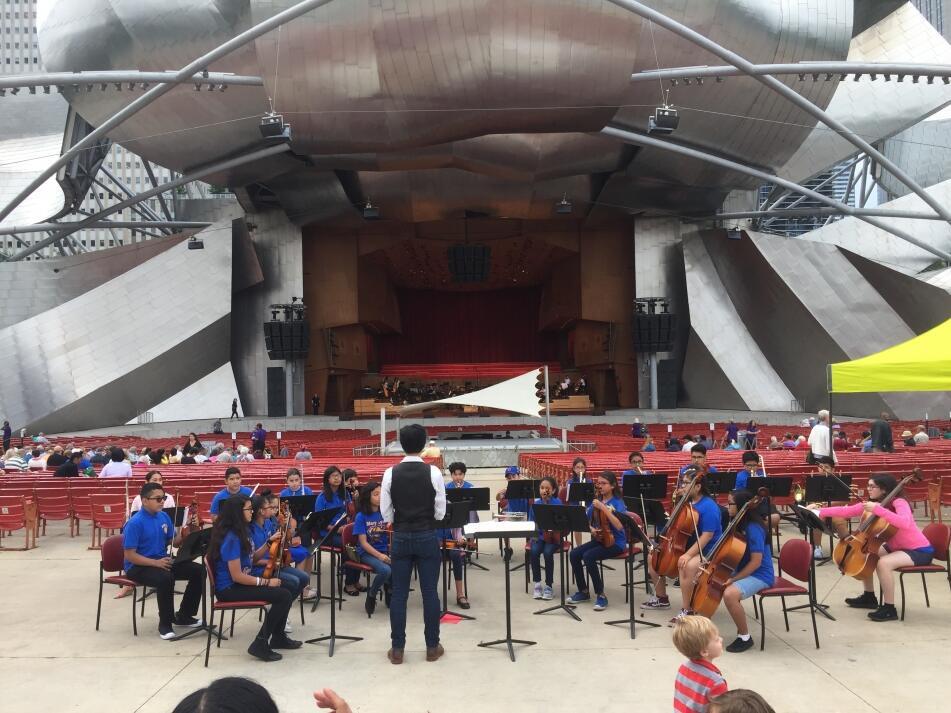 When you get to Millennium Park early on a Friday night this summer, be sure to check out the performers at the front of the Great Lawn.
You might find the four teens on trombone who make up Merit School of Music's The Bone Rangers, or the 50 young musicians from the Chicago Metamorphosis Orchestra Project playing Beethoven on a variety of instruments, including violin, viola, cello, trumpet, flute and percussion.
Every Friday night at 5:30 before the Grant Park Orchestra takes the stage, audiences are treated to concerts by students from local music schools and summer music programs as part of the Festival's Young Artist Showcase.
And, it's not just before the concert takes place. As part of the City of Chicago's Year of Creative Youth, the Festival will shine a spotlight on some of its gifted young guest artists: 16 year old pianist Emily Bear who will perform Rhapsody in Blue, 22 year old pianist George Li performing Chopin's Piano Concerto No. 1, 24 year old violinist William Hagen, and 25 year old Spanish cellist Pablo Ferrández who will play Prokofiev's Sinfonia Concertante; along with members from Anima – Glen Ellyn Children's Chorus, joining the Grant Park Chorus in Carmina Burana.
Look for performances by teens at city festivals and events throughout the summer, leading up to the Creative Youth Festival on September 22 in Millennium Park, as part of the Year of Creative Youth.