News & Stories
2022 Awards Benefit Energizes Festival Fans
November 4, 2022 | Noel Morris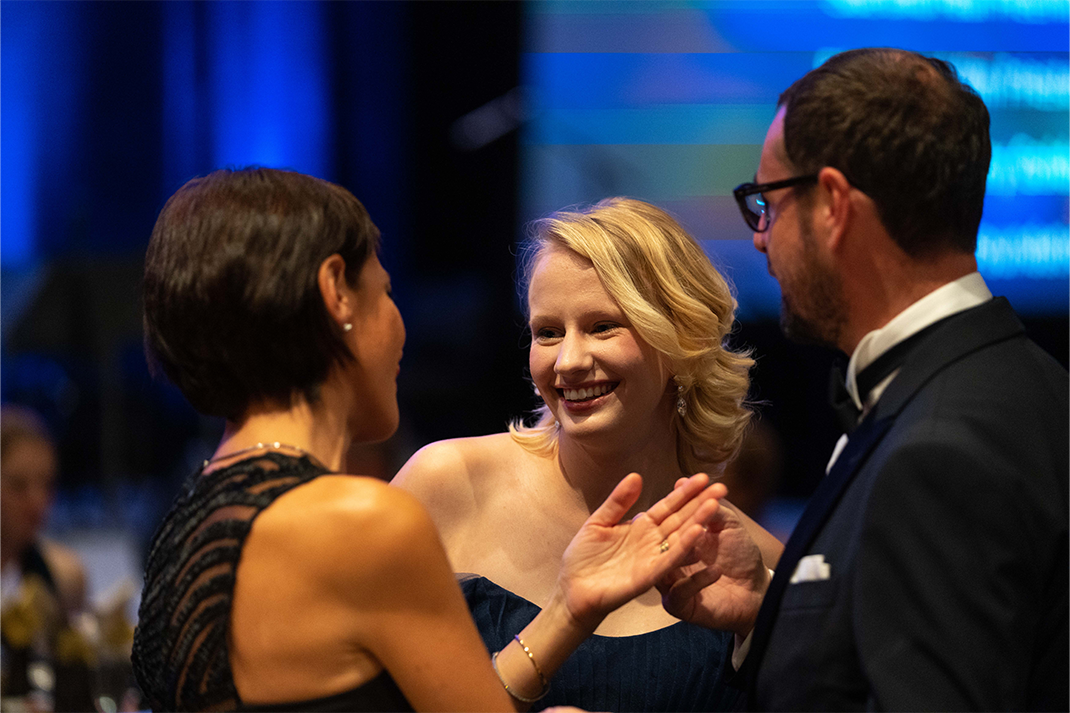 On Thursday, October 27, the Grant Park Orchestral Association hosted its Advocate for the Arts Awards Benefit, an event that supports the Festival's free programming in Millennium Park and beyond. With proceeds exceeding $800,000 dollars, Festival fans reaffirmed their love for one of
Chicago's best ideas

.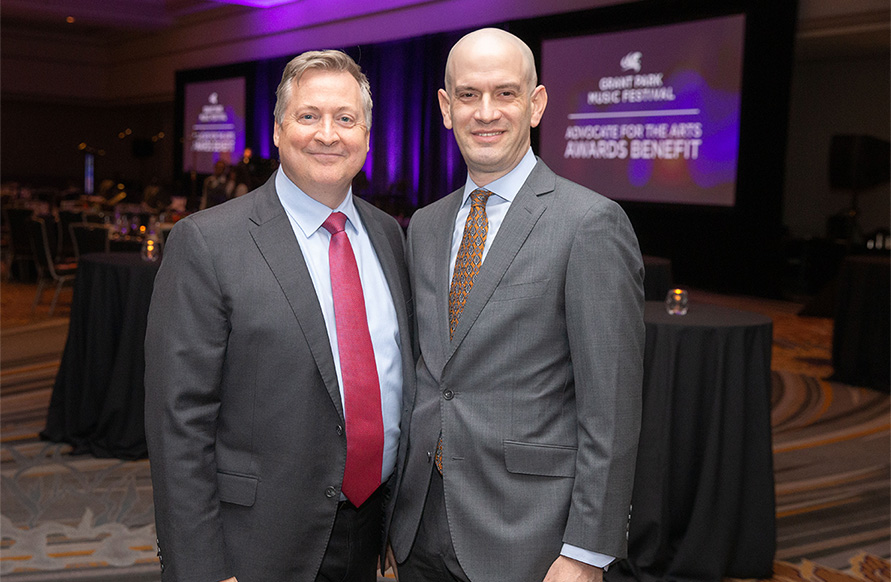 It was a tony affair, cast in delicate hues of cobalt blue and purple light. Attendees who typically greet one another in shorts, sundresses, and floppy hats assembled for a splashy soirée at the Fairmont Chicago Millennium Park. They are friends of the Grant Park Music Festival. And while laughter and clinking glasses enlivened the room, a sense of purpose added gravitas—they were there to advocate for the arts.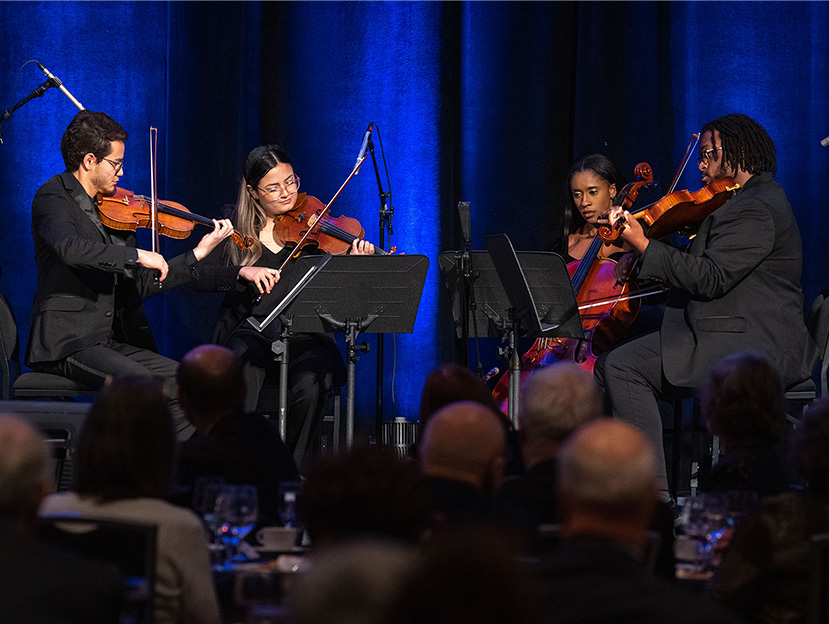 This year, the Advocate for the Arts Awards Benefit drew over 450 people. As the Festival's signature fundraiser, the annual event extends the mission of arts advocacy to all who attend by enlisting them to support free summertime programming in Millennium Park and neighborhood parks across Chicago. At the same time, the Awards Benefit honors those who have gone above and beyond, recognizing people who lift the community as a whole through their work in the arts. This year, there were two honorees: the law firm Epstein Becker Green, which donates legal services in support of the Grant Park Music Festival, and pianist, educator, and documentary film star Norman Malone.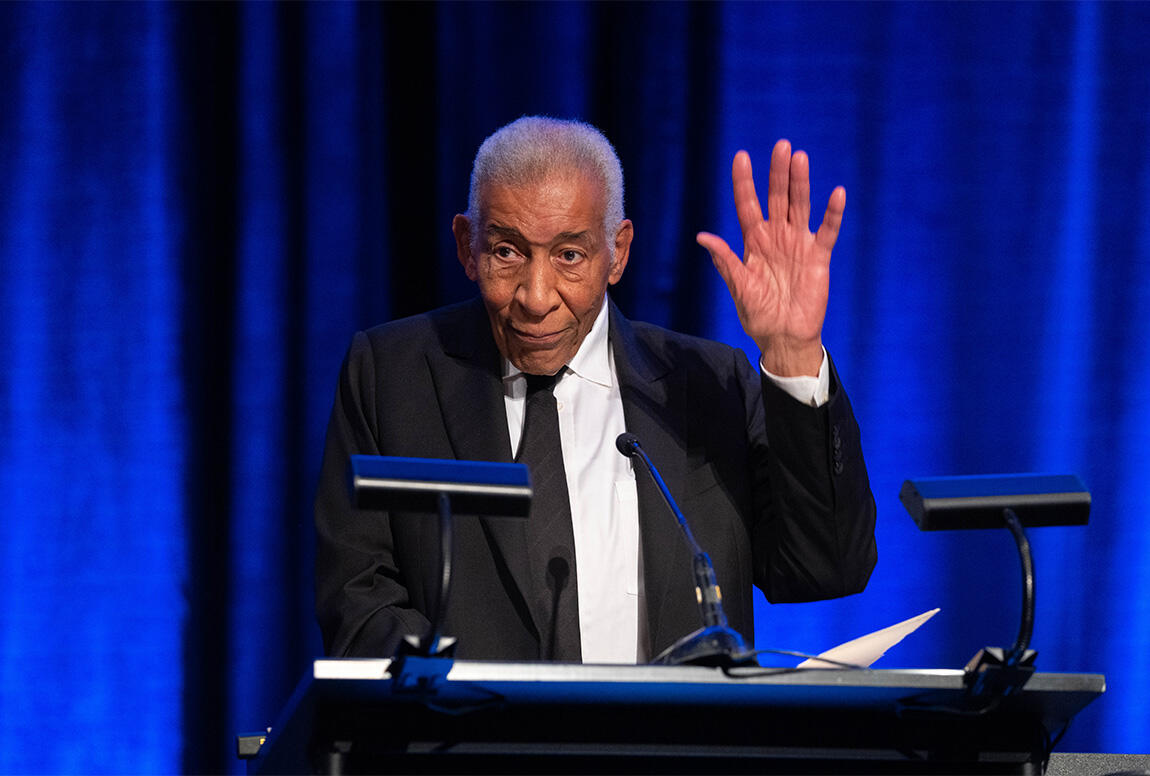 Norman Malone, 85, was not one to go looking for recognition. His story came to the attention of music critic and journalist Howard Reich, who published a three-part profile in the Chicago Tribune and later produced the Kartemquin Films documentary For the Left Hand. The film chronicles the life of Malone who, as a youngster, was the victim of an attempted murder. Malone suffered paralysis but went on to conduct award-winning choruses and mentor two generations of Chicago high school students. Incredibly, he continued to practice the piano with his one good hand and made his debut in Ravel's Piano Concerto for the Left Hand at the age of 79. Malone was honored by the Grant Park Music Festival with the 2022 Advocate for the Arts Award, presented to him by Howard Reich.


In an acceptance speech that brought many to tears, Malone talked about his good fortune of having been born in Chicago. "I've enjoyed memorable Festival outings over the many summers of my life," he said. "There's nothing better than listening to world-class performances on Chicago's lakefront, surrounded by people from all backgrounds and circumstances who know they are witnessing something special, perhaps transformative."
Malone also lamented the state of music education in our society. "Sadly, music education has deteriorated—especially for those who need it most. So it gives me hope to see the Grant Park Music Festival inspiring children through concerts, camps, young artist training, and more."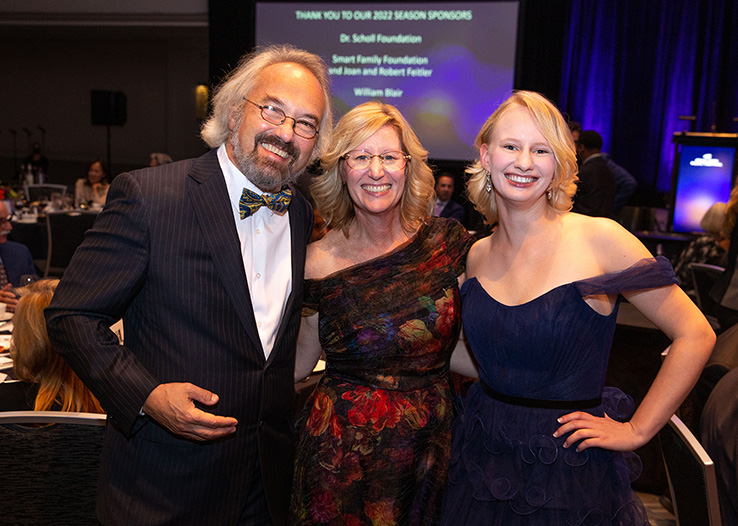 A second Advocate for the Arts Award honored the pro bono work of the law firm Epstein Becker Green, which has been a steadfast supporter of the Festival's ongoing mission to present the free Millennium Park concerts. The Award was presented by event co-chairs Jill and Emma Mueller, a mother-daughter team, and was accepted by Member of the Firm and Festival board member Mike S. Ferrell.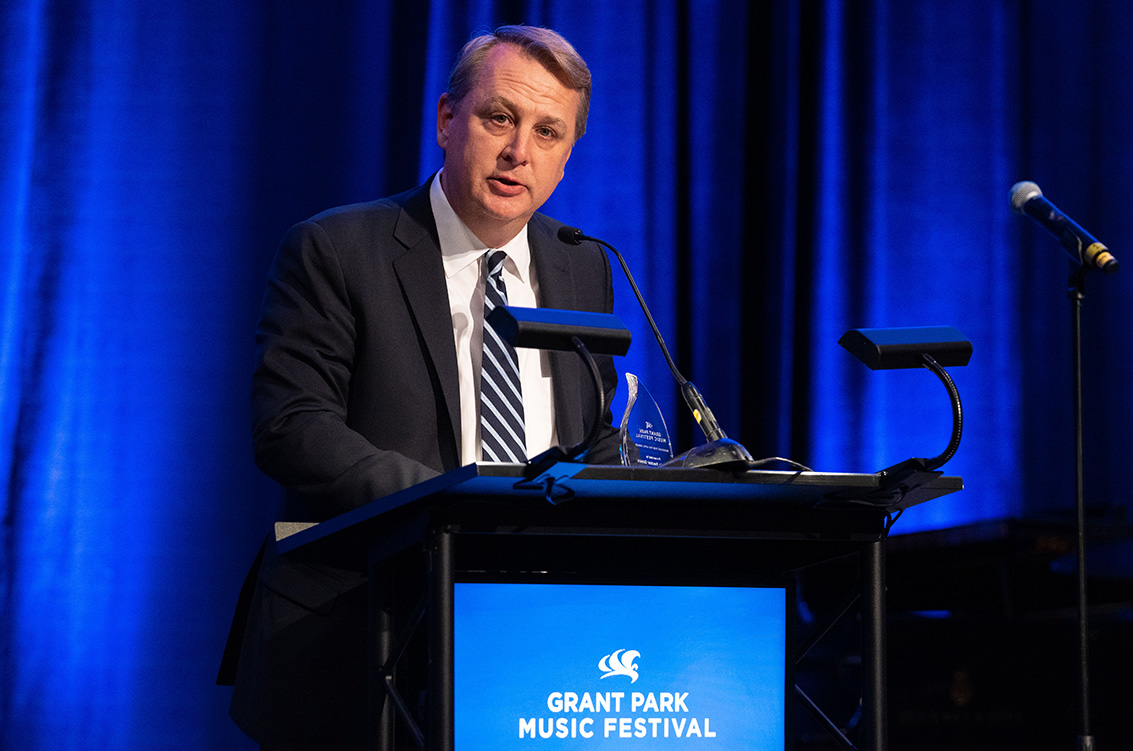 In his acceptance speech, Ferrell joked about having no background in the arts but went on to speak eloquently about the importance of using one's gifts. "I stand as a reminder to all you out there with no musical or artistic ability whatsoever," he grinned, "that you too can find a way to contribute in some meaningful way to preserving the arts in your community." Ferrell joined the board of the Grant Park Music Festival in 2019 and provides important legal counsel in support of Festival operations.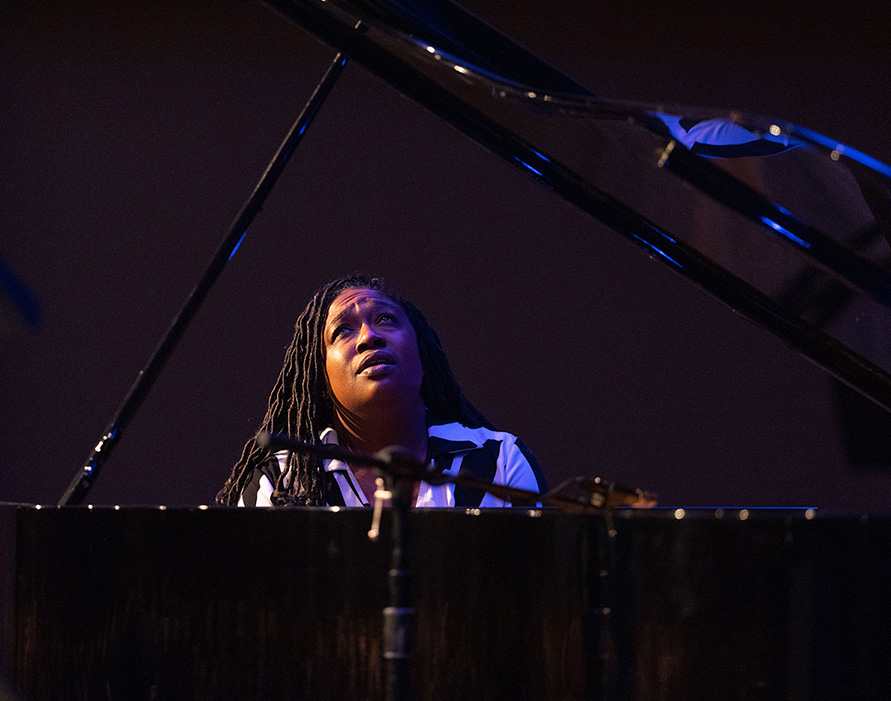 The event concluded with a soulful performance of Florence Price's Piano Sonata by acclaimed pianist and Price champion Michelle Cann. Earlier in the evening, Cann preceded her performance of a Price work by singing the spiritual on which the piano work was based. Other musical highlights included the "Tonight" quintet from Bernstein's West Side Story sung by the 2022 Festival Vocal Fellows and music by Dvořák and Piazzolla played by the 2022 Festival String Fellows.