News & Stories
Beethoven's Favorite Dinner: Mac-n-Cheese (KasNocken)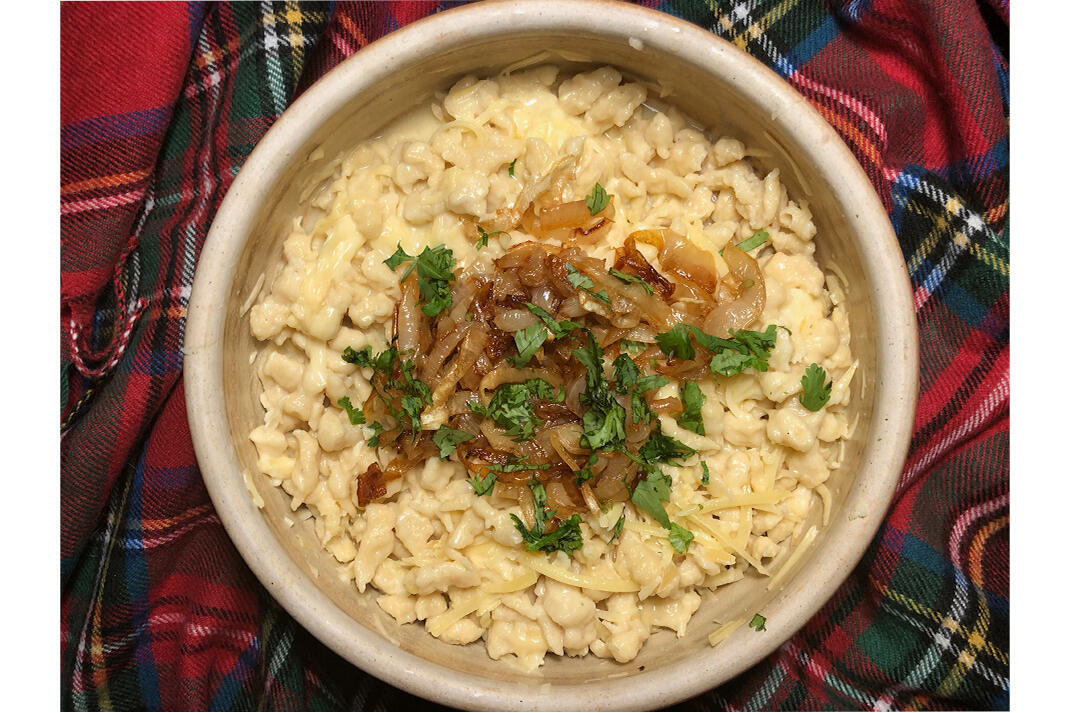 According to Anton Schindler, Beethoven's secretary and biographer, the composer loved mac-n-cheese, a particular recipe called KasNocken that is believed to have originated in Austria's Pinzgau region.
KASNOCKEN - Traditional Austrian Spaetzle with Cheese and Carmelized Onion
4 fresh eggs
1/2 cup milk
1/2 tsp salt
1/8 tsp nutmeg
2 cups flour
2 tbsp unsalted butter
1 tbsp oil
1 medium onion, thinly sliced
1 cup shredded Gruyère (or more if desired)
1 tbsp fresh parsley
Carmelize the onions (sautee in butter and oil over medium heat for 1 minute and then continue to cook over low heat for another 45-60 minutes).

In a large mixing bowl, beat eggs well. Add salt and nutmeg. A little at a time, add milk and flour, mixing until smooth. Don't over mix! Allow the batter to rest for 20 minutes.

Press batter through a colander (larger holes work best) into a pot of simmering water. Cook until the noodles float. Strain, toss hot dumplings with cheese and place onions on top. For a creamier sauce, add a tablespoon of pasta water. Garnish with fresh chopped parsley.