News & Stories
Insights
The Birth of Gospel: A Chicago Tradition
|

Noel Morris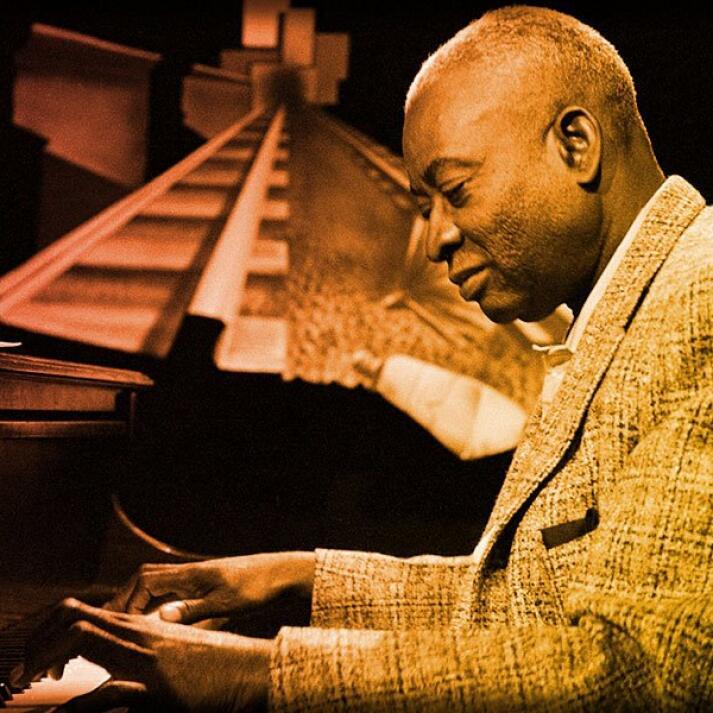 On July 27, the Grant Park Music Festival welcomes conductor Charles Floyd and the Soul Children of Chicago to honor one of the city's native art forms: gospel music.
Culture never happens in a vacuum. When faced with personal tragedy, a South Side blues musician began to write songs of praise—he started a movement.
Atlanta blues musician Thomas Dorsey (1899-1993) was only 17 years old when he joined the Great Migration—an exodus of 6 million people who packed up their belongings and headed north. Dorsey, a preacher's kid, landed in Chicago where he continued to study music. Playing under different names, "Georgia Tom," "Texas Tom" and "Barrelhouse Tom," Dorsey formed a band with blues legend Ma Rainy. By 1931, Dorsey was married and preparing to start a family when his wife, Nettie, died in childbirth. Their infant son died days later. Wracked by grief, he sat at the piano and picked out a melody. The words "precious Lord, take my hand" came to him.
Known as the father of gospel music, Dorsey took a new career path on that day. He folded the blues into African American church music to fashion a new art form he named "gospel." As described by the Library of Congress, gospel is "euphoric, rhythmic, spiritual music rooted in the solo and responsive church singing of the African American South. Its development coincided with—and is germane to—the development of rhythm and blues." Dorsey began a longtime collaboration with singer Mahalia Jackson, a New Orleans native who had settled in Chicago in 1931. For more than 40 years, Dorsey served as music director of Chicago's Pilgrim Baptist Church, a landmark building designed by Louis Sullivan and Dankmar Adler. (Tragically, the building was gutted by fire in 2006; presently the congregation meets across the street pending funding for the building's restoration.)
The Elements of Gospel
Several ingredients came together in gospel. In addition to blues, Dorsey tapped into the ecstatic energy of the black Holiness church, including the call and response singing of the southern prayer meeting. Another key element was the spiritual.
Originating on the plantations of the American south, many of the mournful melodies of the spiritual filtered into black church music through the harmonizations of the Philadelphia-based minister Charles Tindley (1851-1933). Tindley incorporated the blues scale into his arrangements for instruments, choirs and vocal quartets.
Once Dorsey joined forces with Mahalia Jackson, gospel quickly spread beyond the confines of the church, becoming a mainstay of choirs and "jubilee quartets" (named after the Fisk Jubilee Singers) at many of the country's most prestigious African American colleges.
The Gospel Legacy
On January 6, 1957, Elvis Presley performed Dorsey's "Peace in the Valley" before an estimated 54 million viewers on the Ed Sullivan show. Elvis recorded the song, pulling more than $6 million in eleven months (a sum he donated to the International Red Cross to benefit Hungarian refugees in the wake of the Soviet incursion). Johnny Cash and Chicago's own Albertina Walker, the "Queen of Gospel," also recorded the song. It is estimated that Thomas Dorsey wrote more than a thousand gospel songs.
"Precious Lord, Take My Hand," Dorsey's watershed musical prayer, was a particular favorite of Dr. Martin Luther King, Jr. With Dr. King and Mahalia Jackson as its champion, "Precious Lord" became an anthem for the Civil Rights Movement. Jackson sang the song at Dr. King's funeral on April 9, 1968. Her own funeral took place four years later with Aretha Franklin singing the song.
There are many heirs to the gospel tradition, contemporary artists who began their musical life in predominantly black churches, including Aretha Franklin, Jennifer Hudson, Tina Turner, Whitney Houston, Mavis Staples, Stevie Wonder, and John Legend.
Experience the Music
On July 27, the Grant Park Music Festival will honor gospel as a native art form of Chicago. Part of the city's Year of Chicago Music initiative, The Soul of Chicago: A Gospel Celebration features conductor and Chicago-native Charles Floyd and the South Side ensemble Soul Children of Chicago. Maestro Floyd was tasked with marrying the gospel tradition to the symphony orchestra. In curating a program to highlight the city's extraordinary history in the art form, Floyd started from scratch, writing charts for the orchestral musicians.
"'Precious Lord, Take My Hand' was an obvious choice for this event," said Floyd. "As a nod to the late Albertina Walker "I Can Go To God In Prayer" has also been selected. From the Living Word Christian Center, we have "Sacrifice of Praise" as another selection to represent a more contemporary element of Chicago gospel music.
"A personal Chicago nod comes from an oratorio for gospel choir and orchestra. It is the excerpt, "The Lord's Prayer," an original work by yours truly that celebrates its 20th anniversary this year. It strikes a different balance among the other selections to be included by morphing the grander elements of classical and gospel into a concert-like fabric."
The Soul of Chicago: A Gospel Celebration concert is free and takes place on July 27 at the Jay Pritzker Pavilion.