News & Stories
Christopher Bell at Home in Scotland
February 2, 2021 | Noel Morris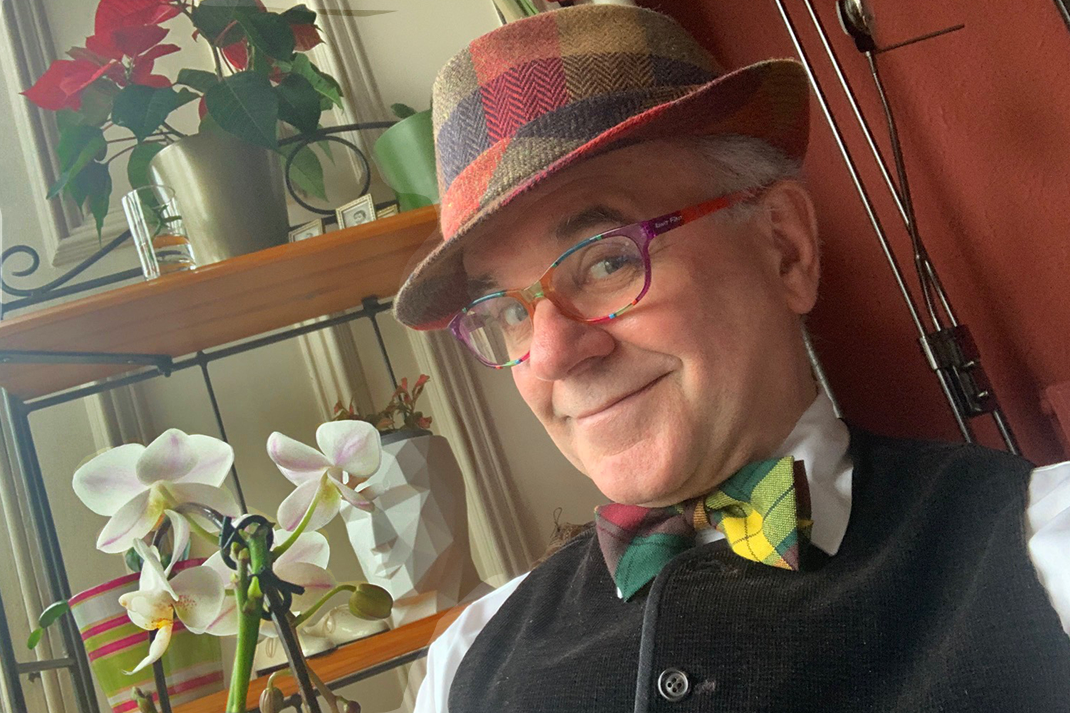 "I've got to remember not to ever take any of it for granted ever again."
The 2020 cancellation of live concerts in Millennium Park hit many like a punch to the gut. Chicagoans had already endured isolation, disruption, unemployment and illness. It seemed the suspension of free programs at the lakefront robbed them of a much-needed boost to the spirits. For Festival musicians, the stoppage was particularly hard; in addition to lost work, they were cut off from their friendships and the tremendous creative energy which emanates from the annual Festival. Yet there seems to be a growing consensus: it's best to focus on the positives. And that's exactly what Grant Park Chorus Director Christopher Bell has been doing. We caught up with him at his home in Edinburgh to check in and see what he's been up to.

During the Festival's off-season, you're typically busy as the artistic director of the National Youth Choir of Scotland. Have you been able to keep the youngsters engaged in music at all?
Like a lot of musicians, I've been developing my craft online. I've been teaching and training singers online. We've done some TV programs. Of course, it has its challenges. When I have 200 singers in front of me, I have to page through six screens just to look at them all. And it's not an equal world. Not everyone has access to the same technology, so I've had kids who've used their parents' iPhones—and all I can see is one eye!
I've learned it helps to turn things around. So I'll say to them: "I need to know whether I've taught this properly. Would somebody like to demonstrate what I've just taught you to do?"
In terms of actual performances, lockdown rules keep changing in Scotland, so we've prepared programs only to have them cancelled. But when you're talking about education and community groups, it's really about keeping the community together. And that's what the rehearsals are about.

Do you see things happening that you hope to continue beyond the pandemic?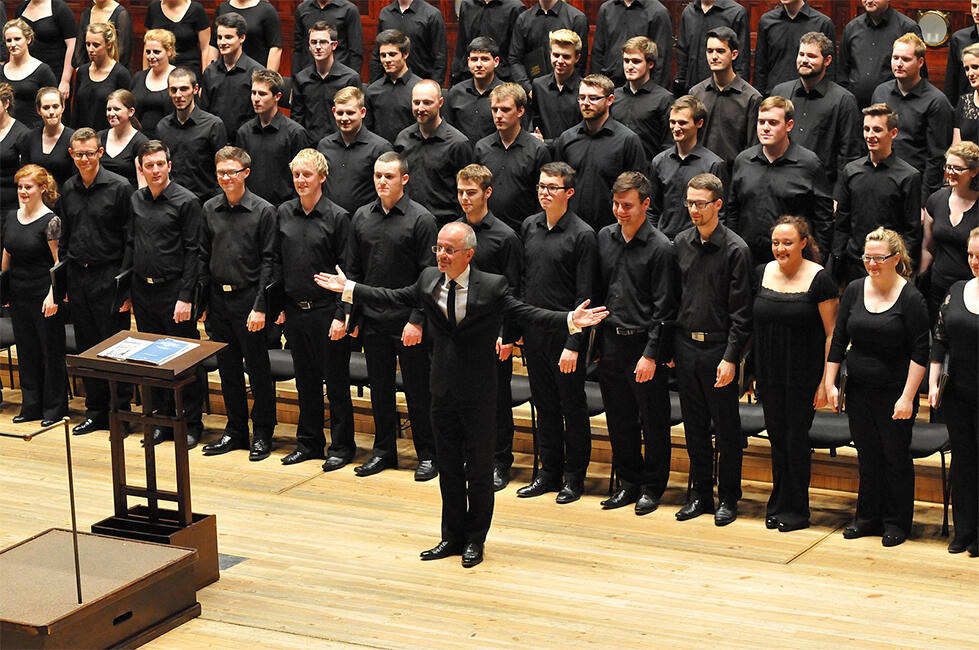 It's an interesting question. For example the National Youth Choir of Scotland holds a residential training course, and we used to have about 90 people sign up. This year, we put it online and let people sign up for individual sessions, and instead of having 90 people, we had 340. And they were from as far away as Hong Kong, Australia, New Zealand, Singapore, Brazil, and North America. People were getting up and attending these sessions at 10 o'clock at night and 5 o'clock in the morning. And we made a healthy surplus. So I could see a situation in the future where we might have a training session, and it might still be a residential course, but we might also stream it live to people in Australia, who won't spend a $1,000 to fly to Scotland, but will want to attend some of our sessions.

You've had lots of time at home. Have you found new hobbies or rediscovered old ones?
I live in a tenement building with a communal garden out the back which we're all allowed to use, but nobody does. So 25 years ago, I had started tidying it up and gardening it, planting shrubs that would last a long time and didn't need much tending—rhododendrons, hydrangeas. And then I started flying all over the world. I was in Chicago during the summer when most of the fun in the garden happens, and so it was overgrown. So I went down to the garden last May and said, "Oh my goodness, there's a job to be done." And it's been my therapy. I started buying house plants. I've got orchids all over the place, and I'm now in the process of getting them to flower a second time. I'm propagating plants, selling them and swapping them online. And I'm talking to neighbors a lot more over the garden wall.

Have the events of the past year changed your perspective at all?
It's important to remember that there are people who've lost jobs, people who have lost family. Although I've not earned a lot in the last six months, I've been a workaholic for the past 35 years. Seriously. 24/7, 365 for 35 years. So this has been a useful thinking time.
I'm ready for it to be over. I'm not ready to retire. That said, when the new normal appears, I probably won't be going back to 24/7/365/35. There needs to be more space.

Do you have any hopes for the Festival going forward?
My heart aches to be standin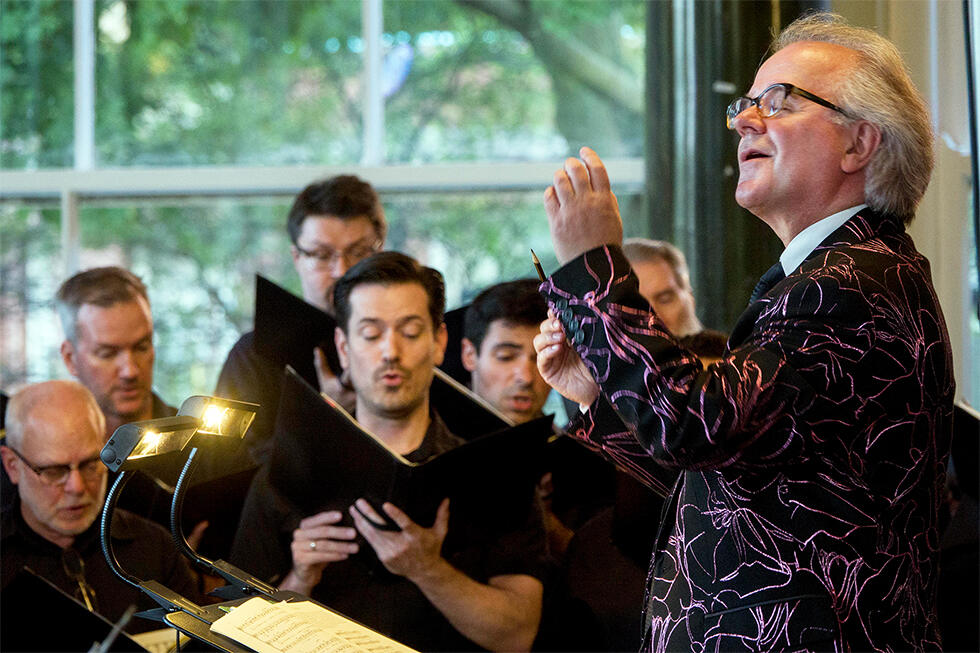 g in front of the Grant Park Chorus. I've lost count of the number of times I've said, "I've got to remember not to ever take any of it for granted ever again." You know there's no perfect working situation where all days are sunny from beginning to end. But what we have in Grant Park: a professional chorus of that calibre, and the opportunity to perform with the orchestra, with Carlos, with that chorus—in Millennium Park—to get to do it again. That has to be the thing. It has to be. We've got to fight for it.