News & Stories
News
City Announces Updated Security Plan for Millennium Park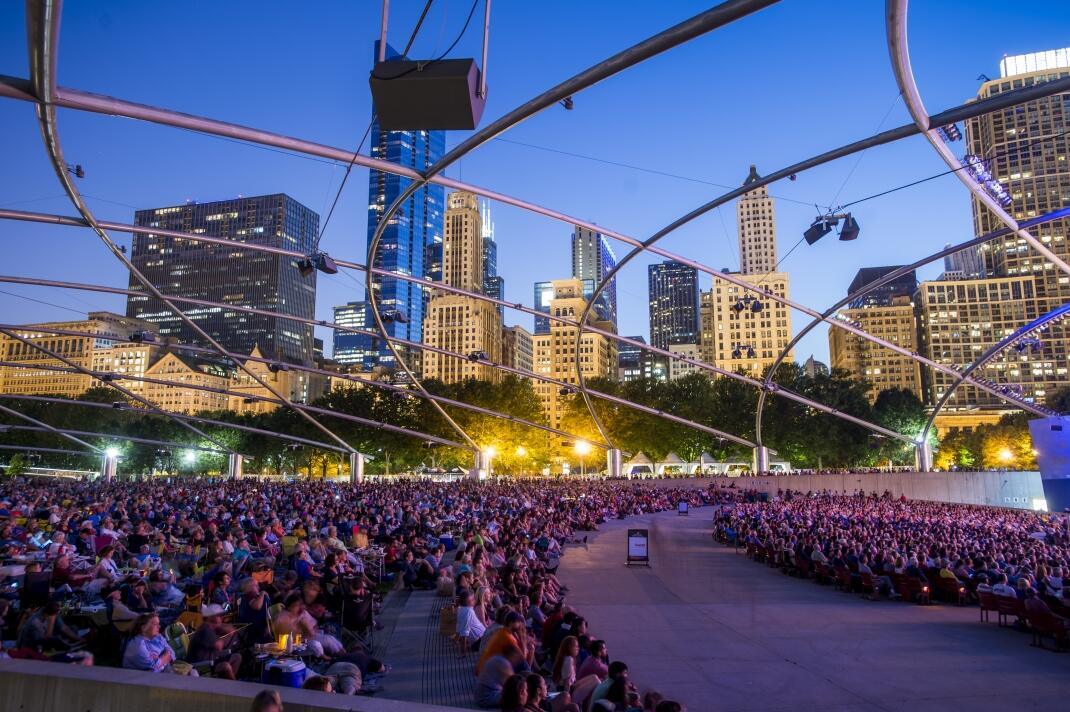 Beginning in May and running through September, the City of Chicago and the Office of Emergency Management and Communications (OEMC) will be implementing a new security perimeter and bag check policy for all concerts at the Jay Pritzker Pavilion.
While no particular incident has spurred this new policy, the City of Chicago is constantly evaluating its procedures regarding the safety and well-being of its patrons. Given the fact that security issues have become a daily part of our lives, the City wishes to be proactive in its safety practices.
For most Grant Park Music Festival concerts, bag checks will be limited to matters of security, with firearms, knives and other weapons being prohibited to ensure the public's safety. However, for the Independence Day Salute on July 4, patrons will not be able to bring alcohol into the Park. Beer and wine will still be available for purchase at concession tents inside the Park.
Please note, other events and festivals that take place in Millennium Park may have additional alcohol restrictions.
"We want everyone who comes to Millennium Park to have a good experience," said Mark Kelly, Commissioner for the Department of Cultural Affairs and Special Events. "DCASE will be working to implement the new security plan and alcohol policy with the visitor experience in mind."
We encourage you to arrive early when you attend a concert in Millennium Park. Bag checks will take place at all entrances to the Pritzker Pavilion.
Thank you for your patience and cooperation as we work with the City to ensure your safety. If you have any questions or concerns about this new procedure, contact Patron Services at the Grant Park Music Festival at patronservices@gpmf.org and we will forward your message to the City. Or you can write directly to the Department of Cultural Affairs and Special Events at dcase@cityofchicago.org.