News & Stories
Six Artists of Color Make Their Mark in Classical Music—An Industry where Diversity is Lacking
Reprint from the Chicago Sun-Times
August 10, 2020 | Kyle MacMillan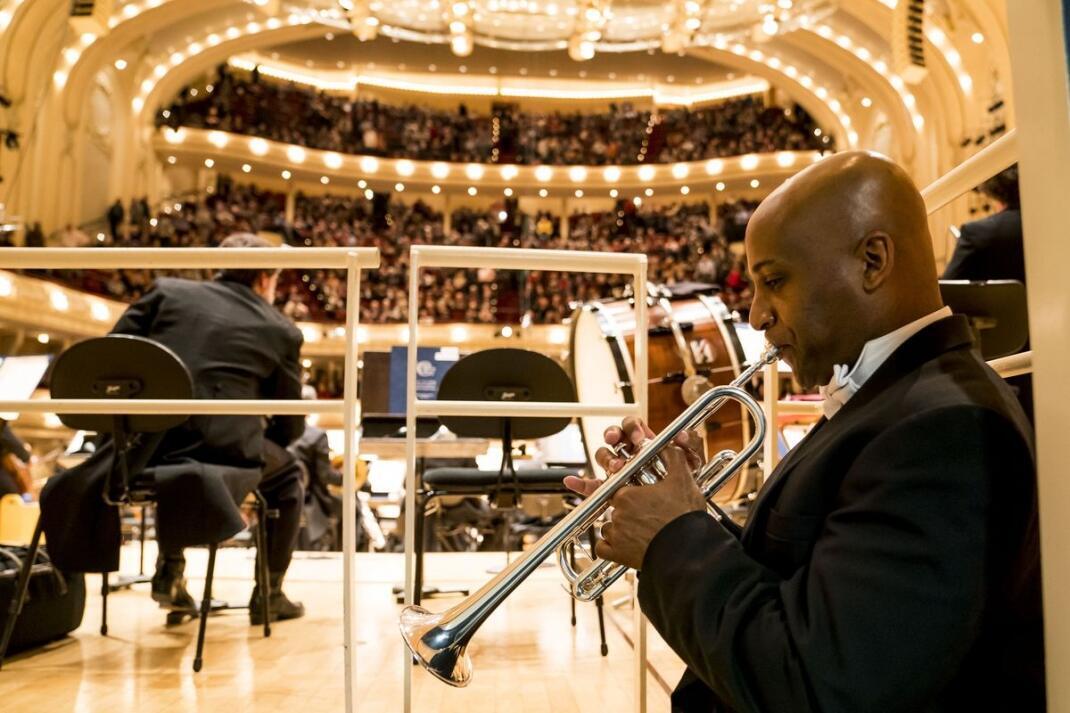 According to one report, the share of African American and Latino musicians in American orchestras stood at just 2.5 percent in 2014.

When trumpeter Tage Larsen won his 2002 audition to become the first and still the only African American musician in the Chicago Symphony Orchestra, then-music director Daniel Barenboim met with the new appointee.

"People are going to say that you were hired because you are Black," Larsen recalls the conductor saying, "but I want you to know that you were hired because of the quality of the playing."
That Barenboim felt compelled to speak those words says a great deal about the troubled state of diversity and inclusion in classical music at the time, and six Black, Latino and Asian instrumentalists and singers in area professional ensembles say that little has changed since then.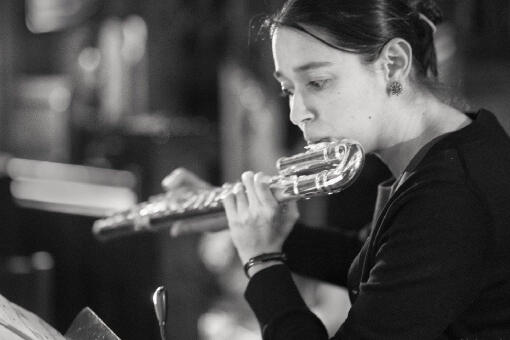 "I do feel there is work to do, for sure — lots of work to do," said Dalia Chin, a Costa Rican-born flutist who moved to Chicago in 2010. She is a 2020-21 collaborator with the Grammy Award-winning contemporary classical ensemble Eighth Blackbird.
Backing these perceptions are stark numbers. According to the most recent statistics available in a 2016 report released by the League of American Orchestras, the share of African American and Latino musicians in American orchestras stood at just 2.5 percent in 2014.
At the same time, the Institute for Composer Diversity reports that works by composers from underrepresented racial, ethnic and cultural groups made up only 6 percent of the 2019-20 programming by 120 orchestras across the country.
"This is America, and for all the diversity that we do have, we are still rather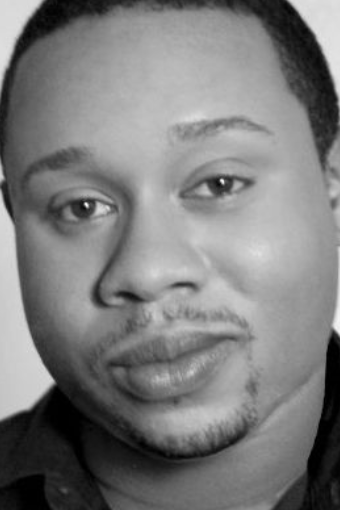 segregated in many ways. And classical music is one of those places for a myriad of reasons," said bass-baritone John Orduña, one of three Black regular members of the Grant Park Orchestra and Chorus.
None of the six artists interviewed for this story have faced blatant discrimination, but many have experienced subtle or not-so-subtle biases.
"I have worked with some fantastic people who are also very racist and don't know it," Orduña said. "We're not talking about people being purposefully insidious. We're talking about people having blind spots."
Chin has felt slighted sometimes when she has been hired for a concert only to discover that she was chosen not necessarily for her skills but to check off a diversity box and serve as a kind of Latina representative for an ethnic program.
The first step toward solutions, Orduña said, is for the classical field to acknowledge the problem and for orchestras and other organizations not just to offer lip service but to devote meaningful resources to solving it.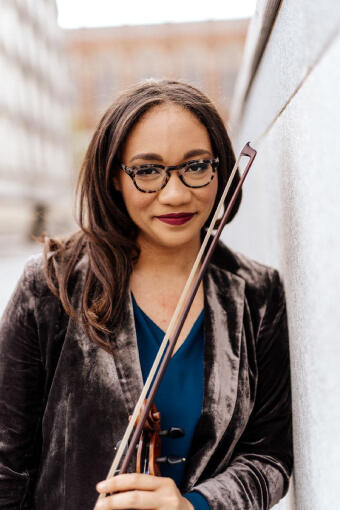 Success for Marlea Simpson will be when the entire field functions like the Chicago Sinfonietta, where the African American musician has served as principal violist since 2014. The ensemble is an unusual outlier in the orchestral realm, because at least one third of its musicians, staff and board are people of color.
"I get to experience classical music in the way I feel it should be experienced," she said.
One solution that all five instrumentalists opposed was changing the orchestral world's blind audition process in which candidates try out behind curtains or screens. In a July article in the New York Times, music critic Anthony Tommasini argued that such an approach was no longer tenable and that orchestras had to take more "proactive steps" to hiring.
"I do believe that the blind audition process is a good tool for inclusivity," said violist Danny Lai, who was appointed to the Chicago Symphony in 2014. "It's not a question of fairness. It's a question of training a generation of Black and Latinx musicians and supporting them in ways so they can take these auditions and win them."
He pointed to the National Alliance for Audition Support, which was co-founded in 2018 by the Sphinx Organization, New World Symphony and League of American Orchestras. It provides Black and Latino musicians with such help as mentoring, audition preparation and stipends for travel to tryouts.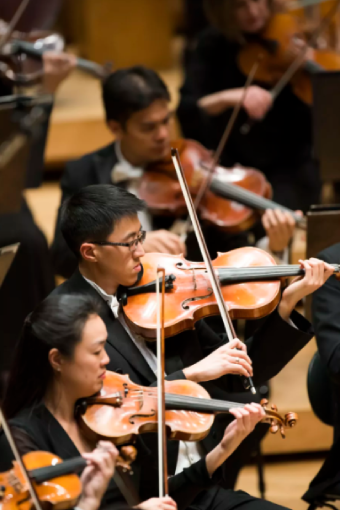 In a similar vein, some groups offer fellowships like the Grant Park Music Festival's Project Inclusion, which provides opportunities each summer to usually four singers and four instrumentalists from underrepresented backgrounds. (Simpson is an alumna of the program.) Lai hopes the CSO will bring back its short-lived Orchestra Diversity Fellowship Program, which provided opportunities in the early 2000s for promising musicians ages 18-32 to work with its members and perform with the orchestra on a substitute basis.
Larsen would also like to see orchestras allow musicians of color to observe audition finals, something he was allowed to do in 1995 after being eliminated in the first round of a tryout with the New York Philharmonic.
"That was really eye-opening for me," he said. "I knew at the time I wasn't ready, but I also knew it wasn't an impossibility. With a lot of practice, I knew I could do it eventually."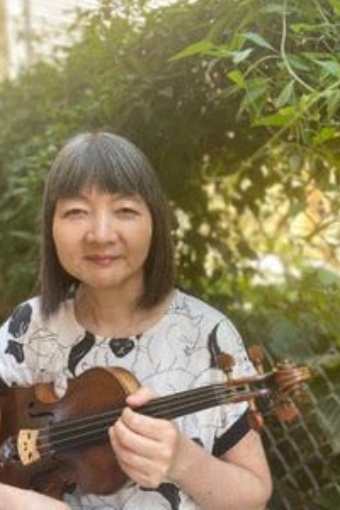 Equally important, said Rika Seko, concertmaster of the Elmhurst Symphony and a frequent performer with other area ensembles including the Music of the Baroque, is exposing children of color to classical music and providing crucial early instrumental lessons.
Chin, who teaches privately and has participated in several after-school programs including the Chicago Metamorphosis Orchestra Project, has observed frequent unfair differences in such opportunities from neighborhood to neighborhood. "There is a huge issue of inclusion," she said.
Few of the artists interviewed see the racial and ethnic inequities in classical music being fixed quickly. "This is a long-term situation," Chin said. "This is not going to be solved next year. It's going to take time, patience and effort from all of us."
But for Simpson, who is 25 years old and just beginning what she hopes will be a long, fruitful career, the transformation cannot come soon enough. "I want to change things," she said, "so that when I'm hopefully tenured in a top orchestra, I don't have to have these same conversations."