News & Stories
Behind the Scenes
Concertmaster Jeremy Black's Picks for Choose Your Own Concerts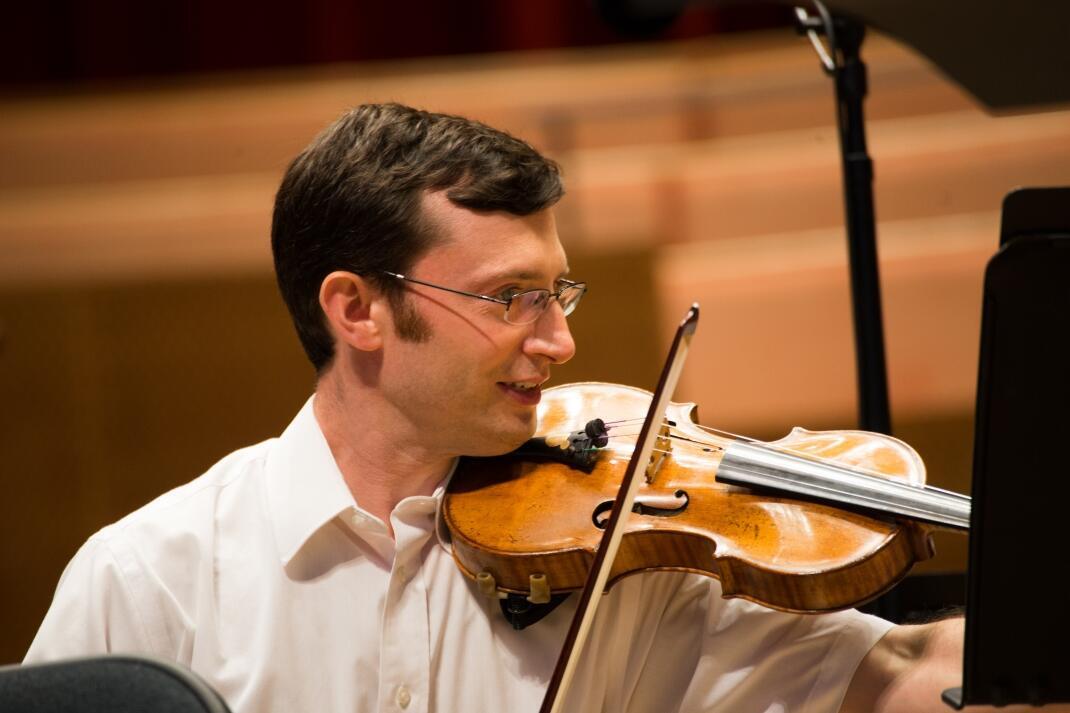 As Concertmaster of the Grant Park Orchestra, Jeremy Black is in the center of the action at the Festival. Like many of us, he's hard-pressed to choose favorite works from the upcoming season, but we prevailed upon him to help us create a "Choose Your Own" member package to share with family and friends.
Here are his picks:
Missa Solemnis (June 28 and 29) - one of the pinnacles of Beethoven's genius, Missa Solemnis is best known to violinists for its stunningly beautiful (and difficult) violin solo in the Sanctus movement.
Ravel "Mother Goose" (July 17) - "Mother Goose," Bizet's Symphony No. 1, and Ginastera's Harp Concerto make for an approachable program with wonderful tunes, but these pieces are no nursery rhyme to play! The concert will be full of bubbling energy, virtuosity and amazing harmonies from start to finish.
Swan Lake (July 24) - a fun program, combining the jazzy, offbeat Gulda Cello Concerto with the lush romantic score of Tchaikovsky's Swan Lake.
Mahler 2 (August 16 and 17) - the "Resurrection" symphony is one of my favorite symphonies, a journey from darkness to light, from funeral march to a song of victory, from death to transcendence.
You can hear Jeremy Black all summer, including at concerts at the South Shore Cultural Center and Columbus Park Refectory where he leads performances of Bach's Concerto for Violin and Oboe and Copland's Appalachian Spring with members of the Grant Park Orchestra.
Learn more about all of our concerts this summer and choose the perfect package that works for you and your schedule.