News & Stories
Behind the Scenes
Concertmaster Jeremy Black's Top Picks for Summer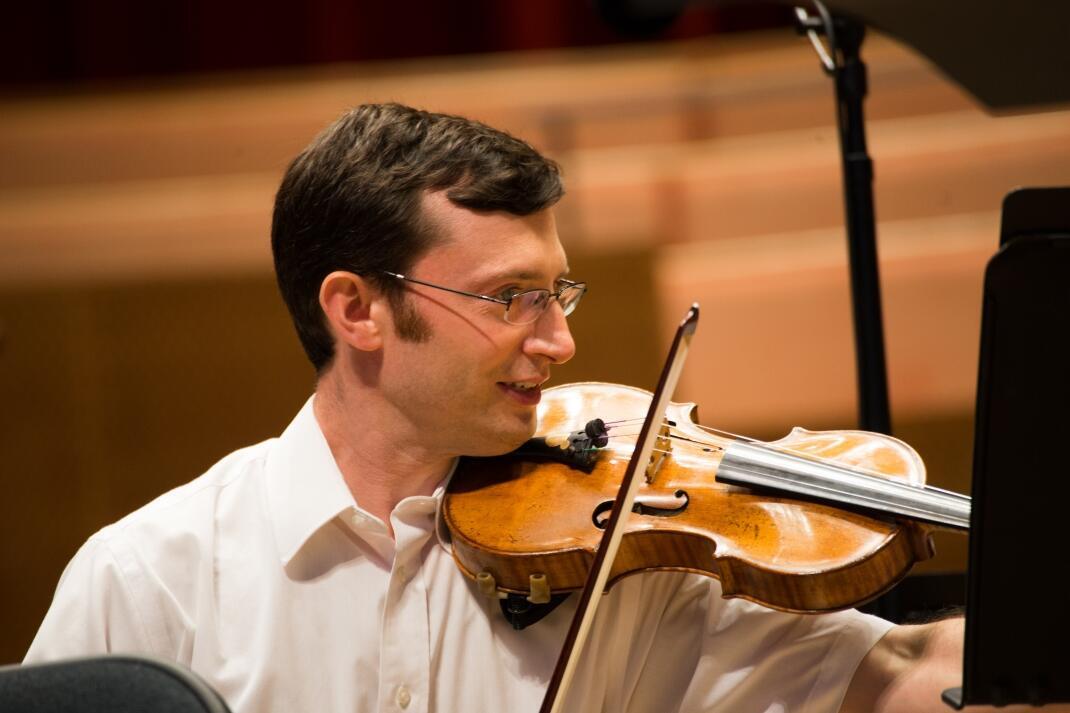 When Jeremy Black's friends asked which concerts to see this summer, he created a Choose Your Own package that included some of his favorite music and guest artists.
He selected four concerts, then added extra passes to Carmina Burana to the package. A perk of membership also included reserved seating for Vivaldi's The Four Seasons at the South Shore Cultural Center and Columbus Park Refectory, where Jeremy will lead members of the Grant Park Orchestra in a chamber concert.
Jeremy's Choose Your Own package included:
June 23 Rachmaninov's Piano Concerto No. 3: "Festival favorite Natasha Paremski returns, bringing her impassioned musicality and amazing technique to Rachmaninov's tour-de-force Third Piano Concerto."
June 29 and 30 Janáček's Sinfonietta: "This is one of the most imaginative and colorful pieces in the repertoire, and it's paired with Dvorák's Cello Concerto."
July 18 Haydn's Sinfonia Concertante: "I can't wait to perform with my orchestra colleagues--Eric Hall (Principal Bassoon), Walter Haman (Principal Cello) and Nathan Mills (Principal Oboe) in Haydn's beloved Sinfonia Concertante."
August 8 Chopin's Piano Concerto No. 1: "This concert features George Li, a great, young American talent, whose sparkling sound and boundless energy is sure to bring the audience to its feet!"
Anyone can create a Choose Your Own package that combines their favorite music and works with their personal schedule. Order online or call Patron Services at 312.742.7647 for help to customize your package.