News & Stories
News
An Epic Season Finale: Carmina Burana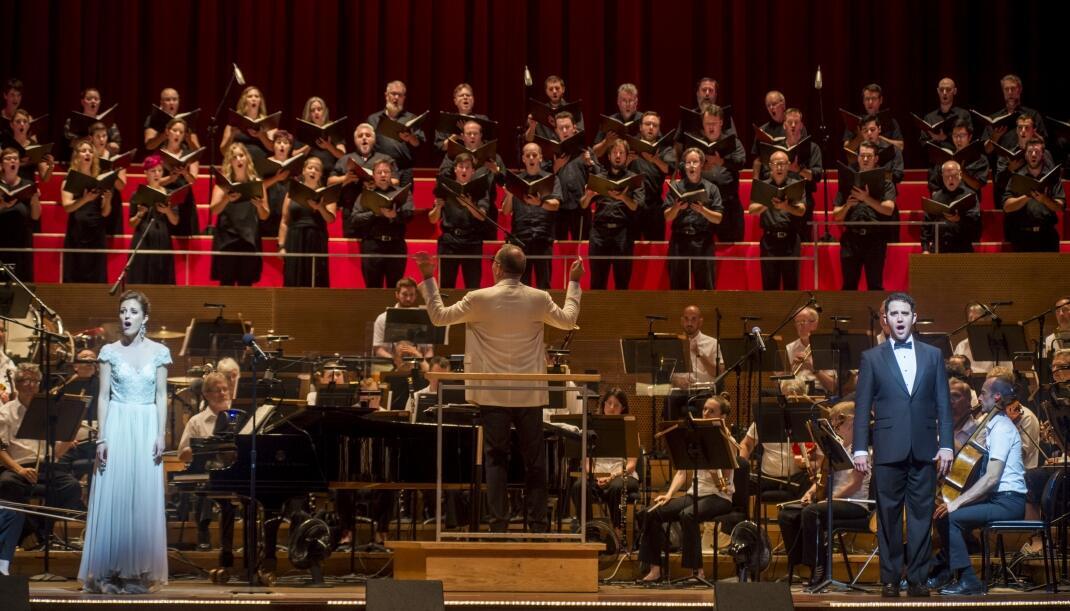 The fully orchestrated version of Carl Orff's Carmina Burana will return to the Grant Park Music Festival for the first time since 2006.
Led by Carlos Kalmar, the Grant Park Orchestra and Chorus will be joined by Claire de Sevigne (soprano), Michael Maniaci (counter-tenor), James Westman (baritone) and the Anima Glen Ellyn Children's Chorus on the stage of the Jay Pritzker Pavilion for the season's closing weekend, August 17 and 18.
The Chicago Tribune's John von Rhein wrote in 2000 about the Festival's relationship with this epic masterpiece: "No composer of the last century ever wrote a more appropriate piece of summer festival music than the German composer Carl Orff with his Carmina Burana. Many elements of this 1936 "scenic cantata" cry out for a big outdoor setting, including a large, percussion-driven orchestra and mixed chorus. The music's primitive energy exerts an almost physical response in the listener, all the more so when presented al fresco."
Carmina Burana debuted in Frankfurt, Germany in 1937 by the Frankfurt Opera. Its opening movement features the popular "O Fortuna," which has been popularized in films, television series, and advertisements throughout the decades.