News & Stories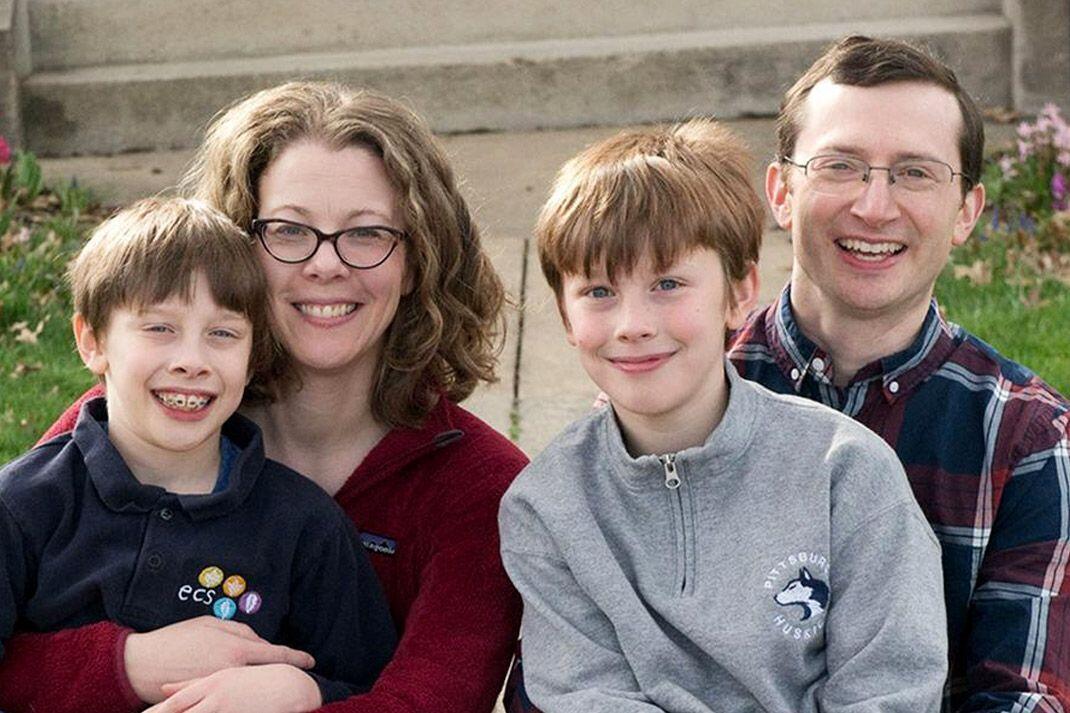 Ordinarily, Jeremy Black would be rushing between teaching gigs and rehearsals with the Pittsburgh Symphony. Instead, he's at home, home-schooling two boys while keeping a full schedule online.
By now, Grant Park Music Festival regulars know the drill: when Jeremy Black walks onstage, it's time to cheer. Wrapped within this grand entrance is a longstanding tradition: the concertmaster tunes the orchestra (or at least glances at the oboe, who then tunes the orchestra). While this might seem like a purely ceremonial walk-on, it honors the enormous responsibility of the resident solo violinist.
Behind the scenes, the concertmaster helps wrangle the 51 musicians who make up the string section. Months before the orchestra gathers in the Jay Pritzker Pavilion, Jeremy Black maps out bowings for the violin parts (markings indicating the direction of the bow) that govern how an orchestra "breathes together," as he calls it. From there, the other principal string players study his notes and map out the bowings for their sections accordingly. Because these markings impact the expressive qualities of a piece, it's essential for Black to be able to anticipate the musical sensibilities of the conductor.
Of course, this is not a typical spring. Ordinarily, Black would be rushing between teaching gigs and rehearsals with the Pittsburgh Symphony. Instead, he's at home. And he's home-schooling two lively little boys (ages 9 and 12).
"It's always hectic balancing work with the kids' schedules," he said. "Now we're all at home, so it's a different kind of hectic." Black continues to teach young musicians, coach youth ensembles and work with the Pittsburgh Symphony (where he's Principal Second Violin) to develop content—but much of it is happening in the digital realm, which is not entirely new.
Increasingly, musicians have leaned on technology to foster collaborations from afar. "Quartets have been doing virtual rehearsals for a while now," said Black. And Skype lessons have long been helping to bridge the gap between teaching schedules and musicians on tour.
Isolation isn't new for him, either. Professional musicians hone their craft in solitude their entire lives. As Black explained to a young player: practicing under quarantine is about going back to basics.
"You're trying to find the little things that you're getting better at," he said. Maybe "your arpeggios are a little more in tune than they were yesterday or the clarity in the left hand or articulations" are improving.
As has always been the case, a little isolation is necessary in the life of a great artist. Which is to say, when it comes time to retake the stage of the Jay Pritzker Pavilion, Jeremy Black will be ready.