News & Stories
Festival Fellowship Alumni News - January '23
February 1, 2023 | Hilary Mercer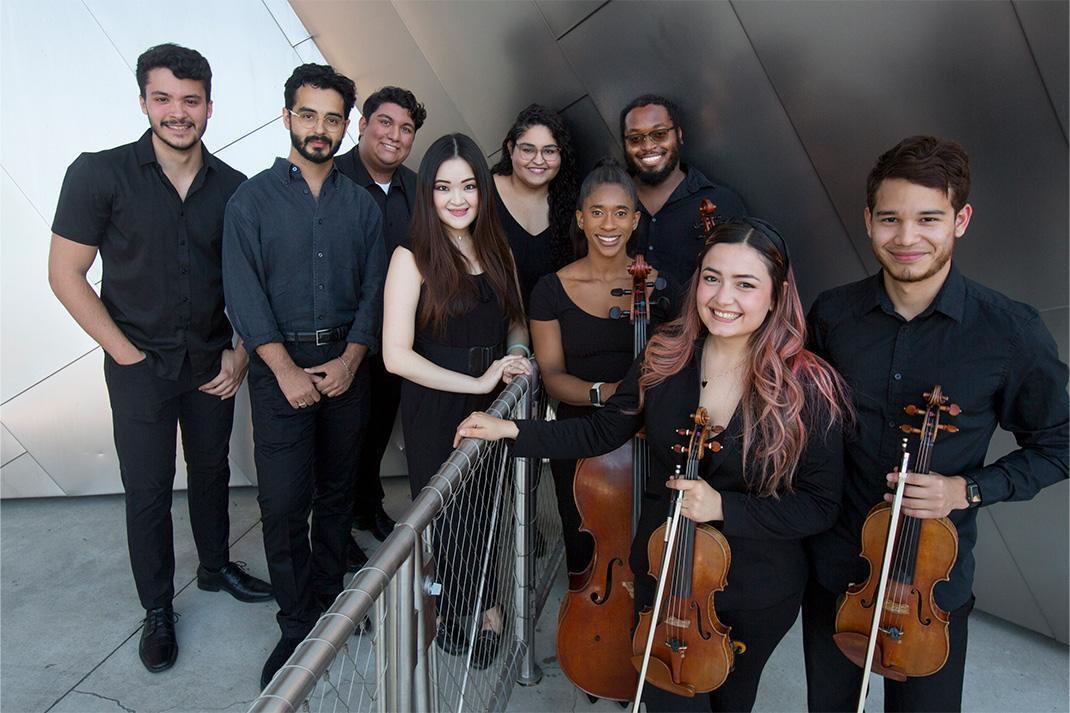 Grant Park Music Festival Fellowship Alumni are bringing a bit of the Festival spirit with them everywhere they go.
We are thrilled to share the news that 2021 String Fellow, Allison Lovera, won a position in the violin section of the Milwaukee Symphony Orchestra this past summer. You can see her performing alongside Allie Switala, a Fellowship alumna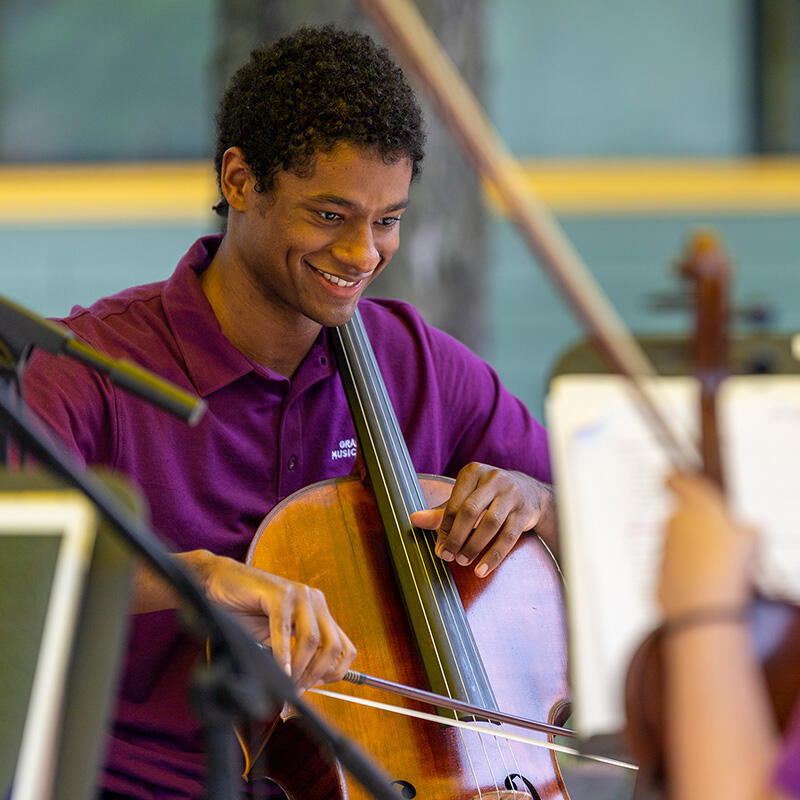 from the 2016 Festival, who is an acting member of the MSO for the 22-23 Season. They perform at the beautifully renovated Bradley Symphony Center in downtown Milwaukee. Meanwhile, Cole Randolph, another 2021 String Fellow, is enjoying his first full season as a member of the cello section of the Detroit Symphony. 2014 String Fellow and subsequent violist of the Grant Park Orchestra Marlea Simpson won a position in the viola section of the Minnesota Orchestra. She and husband Ian (former Classical Campers Teacher) will become a family of three later this year—congratulations to both!
Notice a familiar face at the Chicago Symphony this fall? 2022 String Fellow Gabriela Lara, is having a great year as the inaugural Chicago Symphony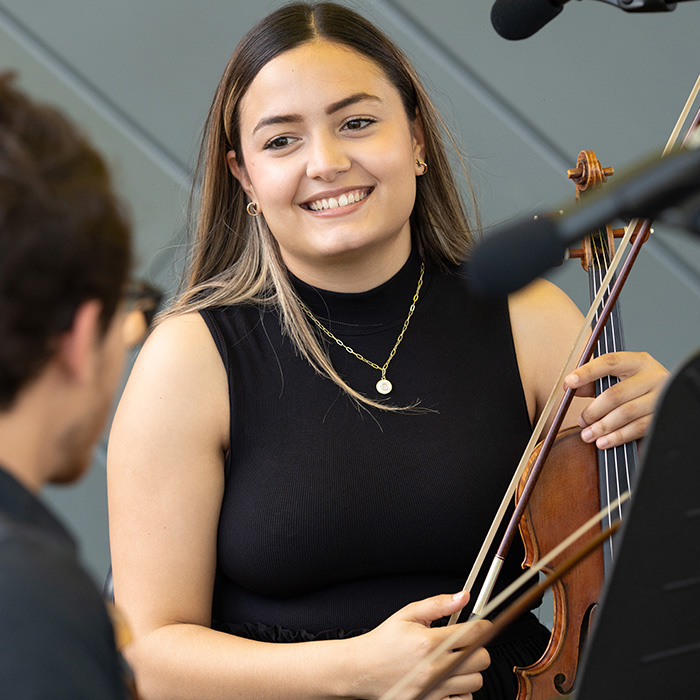 Orchestra Fellow. Coming up next month, through a partnership with Music of the Baroque, 2022 Fellows Jesus Linarez and Wilfred Farquharson will be performing in the upcoming performance "London Calling" with conductor Nicholas Kraemer in late February. Vocal alumna, Shaina Martinez, has been busy competing across the country and was a semi-finalist for the Metropolitan Opera National Council Awards, as well as taking first place at the Lyra New York International Art Song Competition. And finally, soprano Evangline Ng, a 2022 Vocal Fellow, recently travelled back to her native Singapore to perform in Singapore Lyric Opera's Die Fleidermaus in December.
Fellowship Alumni Post-Fellowship Program
As part of our ongoing DEI initiatives, we offer Fellowship alumni travel stipends, access to lessons with principals in our Orchestra and Chorus, and encourage alumni to audition for Grant Park Orchestra and Chorus positions as they become available.