News & Stories
News
Festival HD: A New Multimedia Series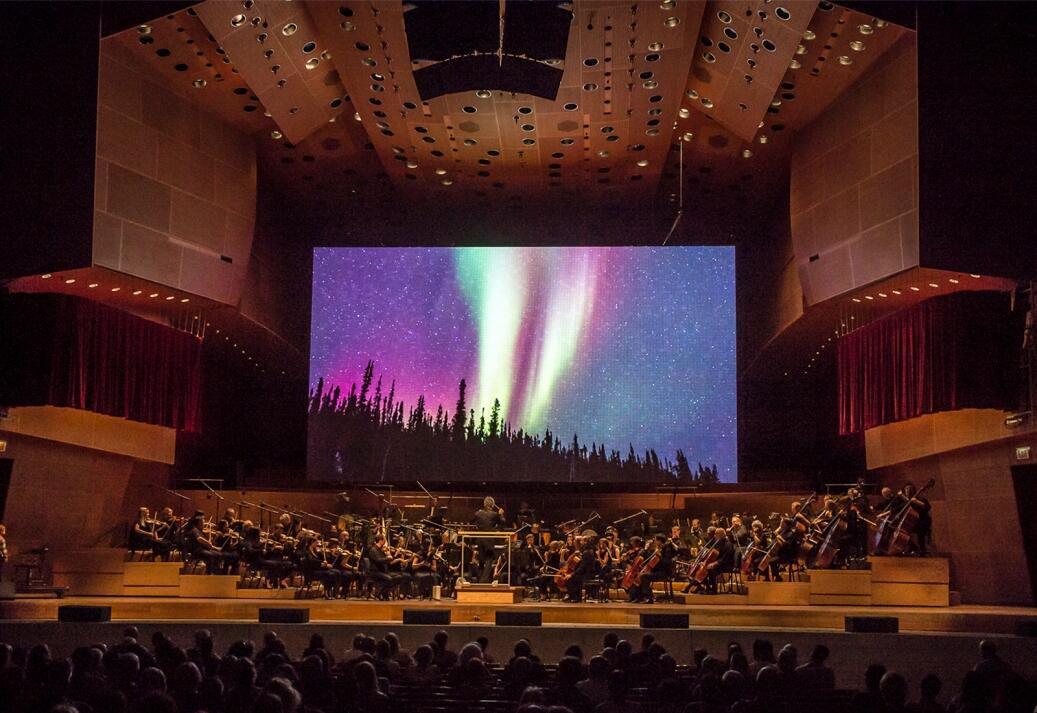 On four special nights, the Grant Park Orchestra's performance will be augmented by spectacular visuals, featuring live performance video, images and video related to the music.
Festival HD will also include a screening of The Wizard of Oz, with the orchestra providing the live soundtrack to one of the most beloved films of all time.
The series includes:
TCHAIKOVSKY SYMPHONY NO. 2, on Wednesday, June 12 at 6:30 PM.
Carlos Kalmar and the Grant Park Orchestra open the Festival's 85th season with Tchaikovsky's romantic Little Russian Symphony. The evening opens with Ellen Taaffe Zwilich's Jubilation and Prokofiev's beloved Violin Concerto No. 1, featuring celebrated soloist Benjamin Beilman.
INDEPENDENCE DAY SALUTE, Thursday, July 4 at 6:30 PM.
Christopher Bell and the Grant Park Orchestra observe the nation's birthday with rousing marches and patriotic anthems including Tchaikovsky's 1812 Overture, Sousa's Stars and Stripes Forever, the Armed Forces Salute and more.
CLASSIC MOVIE NIGHT: THE WIZARD OF OZ, on Wednesday, July 10 at 8 PM.
Follow your heart to Millennium Park as conductor Norman Huynh and the Grant Park Orchestra provide the live soundtrack to one of the greatest films in cinema history. Dress as your favorite character from Oz and sing along with "Follow the Yellow Brick Road," and the incomparable "Somewhere Over the Rainbow."
FLIGHT OF THE BUMBLEBEE on Wednesday, August 14 at 6:30 PM.
Carlos Kalmar conducts the Grant Park Orchestra in the frenetic sounds of Rimsky-Korsakov's famed Flight of the Bumblebee from his opera, The Tale of Tsar Saltan, based on a Russian folktale.
Making its debut in Millennium Park in 2013, the screen's VideoBlades™ technology, developed by Lighthouse Technologies, is a large scale LED display consisting of four panels that roll up like a window shade from the floor that that delivers superb image quality outdoors on a thin, pliable surface, and has a 120 degree horizontal and vertical viewing angle, so that every seat will be a good seat!
Order a Choose Your Own 4-Concert membership and select all four events in the Festival HD series for only $99!
Photo: Jose Francisco Salgado