News & Stories
Insights
Andreas Haefliger: A Complete Beethovenian
|

Jill Hurwitz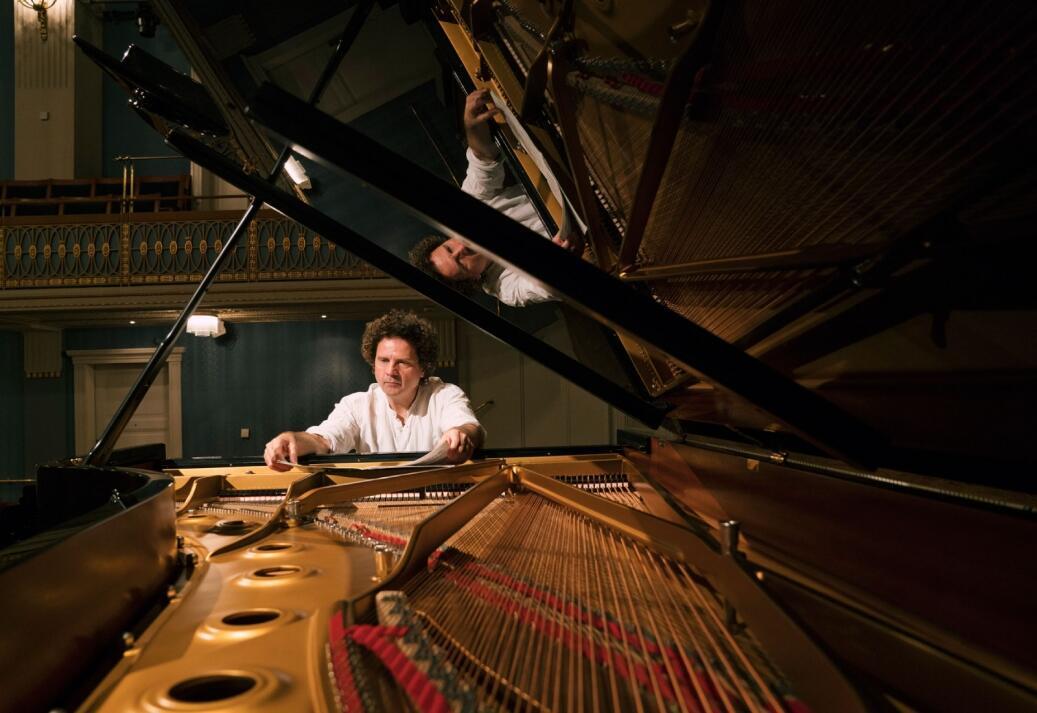 This was to be the week of the Grant Park Music Festival's celebration of the 250th anniversary of Beethoven's birth...a week that would include performances of his Eroica Symphony and Mass in C Major.
There would be an all-day Beethoven piano marathon, in which anyone—professionals and students alike—could take a seat at the Steinway on the Pritzker stage and play a little Beethoven
It was also to include performances by one of the foremost interpreters of Beethoven's works—the Swiss-born pianist Andreas Haefliger. He was to make his Festival debut playing the composer's Fourth Piano Concerto with the Orchestra, along with a solo recital featuring Beethoven's Hammerklavier Sonata.

Of course, none of that ever happened. But, as the Festival looked to bring the sounds of Beethoven into its virtual season, they called on Haefliger to play a major role in its master class program, working with Chicago-area piano students.

"Beethoven pushed the boundaries of human expression, and his music is filled with it," said Haefliger. "My constant challenge is to find that expression, and when I do, I love it."
It's that quest that this world-renowned pianist brings to the Festival's Virtual Visiting Masters program. He'll be working with three young students—Alexis Boe and Zachary Guo from the Music Institute of Chicago, and Luke Magee from the Merit School of Music—helping them bring life to the composer's intentions while discovering new insights in the music.
All three of the students have participated in traditional master classes in the past. For this virtual session, seventeen-year old Alexis will be playing a movement from Beethoven's Sonata No. 17. "Every master class I've been in has allowed me to gain a different perspective," she shared. "I hope to develop my musicality and advance the way I interpret a piece of music."

"Attending master classes has helped me to listen better and has opened my eyes to different teaching, practicing, and performing styles," said 14-year old Zach, who will be playing a different movement from the same sonata.
Beethoven pushed the boundaries of human expression, and his music is filled with it."
Called a "complete Beethovenian" by London's Daily Telegraph, Haefliger is lauded for his "Perspectives" recitals and discs, where he performs the complete works by Beethoven alongside other composers.

Fifteen-year-old Luke Magee has been listening to Haefliger's recording of Beethoven's Waldstein Sonata, and will play a movement of it for the master class, hoping to discover some of the secrets that Haefliger has learned over the years.

Taking place via Zoom, audiences can tune in to the Festival's YouTube channel on Friday, July 24 at noon to watch these accomplished young players receive individualized advice about the art of interpretation, along with some practical tips. An array of insights on the music is guaranteed, not only for the young musicians, but for all those who watch.