News & Stories
News
Important Information for our Audiences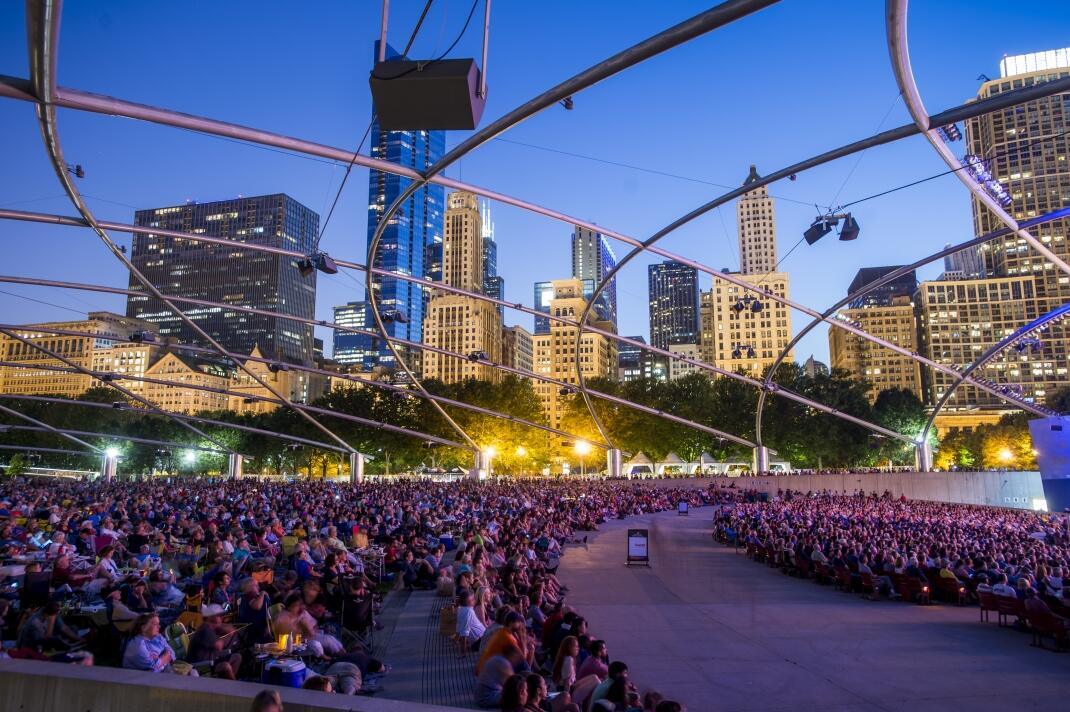 While music is our mission, patron safety is our priority. Here are some important things to know when attending the Grant Park Music Festival:
RAIN OR DANGEROUS WEATHER: Concerts are rarely cancelled due to rain, but in the event of dangerous weather, such as lightning or tornado warnings, patrons are advised to exit the Park. For immediate shelter, enter the parking garage on the northeast side of the Jay Pritzker Pavilion.
SECURITY: The City of Chicago has implemented a new security perimeter and bag check policy for all concerts at the Pritzker Pavilion.
For most Grant Park Music Festival concerts, entrances and bag check lines will open 2 hours before the concert start time. The Pritzker Pavilion and Great Lawn will be closed to the public earlier in the afternoon. (For concerts on July 4 and July 28, entrances will open 3 hours before the concert begins). We encourage patrons to arrive early for all concerts.
Please note the following are prohibited:
Firearms and other weapons
Metal knives
Narcotics/Drugs
Fireworks or explosives
Candles, open flames, and/or grills
Pets (except service animals)
Coolers or bags larger than 28"L x 15"W x 15"H
A complete list is available at gpmf.org/prohibited.
Beer and wine may be brought into the Park for Grant Park Music Festival concerts, except for the Independence Day Salute on July 4. (Beer and wine concessions will be available on the east and west sides of the Pavilion).
Guests who are non-compliant with these security policies may be denied entry into the Pavilion.
Thank you in advance for your cooperation, and helping us keep the Festival a safe haven for all music lovers!