News & Stories
The Improbable Journey of Bach's Cello Suites
September 8, 2020 | Noel Morris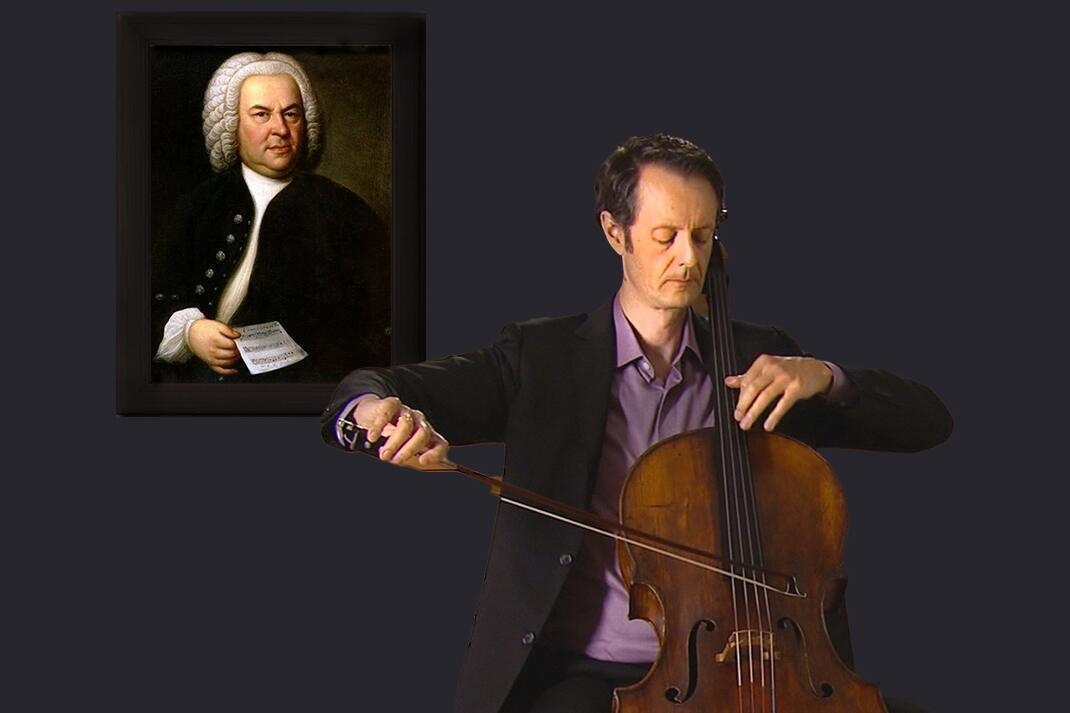 "My first exposure to Bach's Cello Suites, after working as a pop music critic for a daily newspaper, rewired my audio circuitry. . . . I heard courtly music that would have made Louis XIV hit the dance floor, but also riffs that could have been powered by Jimmy Page; there were Celtic jigs and spiritual dirges, a spy-movie theme, near-eastern flourishes, modern minimalism and the merriment of a medieval tavern fiddler."

—Eric Siblin, The Guardian
Discovery
Musicians tend to speak of the Bach Cello Suites as an almost religious experience. New York Times critic Zachary Woolfe described them as "the Everest of [the] instrument's repertory, offering a guide to nearly everything a cello can do—as well as, many believe, charting a remarkably complete anatomy of emotion and aspiration."
It's hard to believe these works languished for nearly 200 years. Cellists knew about them, but only through some oblique references to a body of cello exercises written by the 18th-century composer Bach. It took the imagination of a child, and an artist, to elevate the suites to their present place at the proverbial peak of Parnassus. That child was 13-year-old Pablo Casals, who discovered the music in a secondhand shop in 1890. As young Casals grew into one of the greatest cellists of all time, he began introducing the Bach suites to the world. Today, these works are elemental to the life of a professional cellist.
Composition
Johann Sebastian Bach (1685-1750) was first and foremost a church musician. Over his 65 years, he produced reams of choral and organ works for various services and feast days with only one major departure from this pattern: between 1717 and 1723 Bach served as kapellmeister to Leopold, Prince Anhalt-Köthen. Leopold was a Calvinist whose faith tradition frowned upon the use of elaborate church music. As a result, he employed Bach to write works that were largely secular and instrumental. The six Cello Suites come from this period. Although the autograph manuscript has been lost, there is one extant set in the hand of Bach's wife, Anna Magdalena. Three other 18th-century editions exist, each with differences and mistakes which continue to befuddle present-day cellists and scholars.
Eric Kutz
As is often true with rarefied works of art, they have a way of waiting in the recesses of our busy lives until opportunity meets necessity, and we suddenly find ourselves awed by them. That's exactly what happened to Grant Park Orchestra cellist Eric Kutz, who channeled some quarantine-induced cabin fever into taking another look at the Bach Cello Suites—all 36 movements.
"In more ways than one they are the foundation of how I learned to be a musician," Kutz said. "That is hard to explain. But now after studying them on and off—and teaching them—for more than 30 years, it is like re-reading a fantastic book. The music is so well made and inventive that I keep finding new delights each time I return to it. The Suites are a spring that doesn't run dry."'
Over the long quarantine, Kutz worked his way through the set, and got to the point where he wanted to perform them. That's when he called his friends at the Grant Park Music Festival. He offered to play them as a benefit for the organization—just as the Festival staff was scrambling to put together a virtual season.
"Eric drove in from Decorah, Iowa to donate these performances," said Festival CEO Paul Winberg. "Incredibly, he recorded all six of the Cello Suites—a Herculean task—over the course of just four and a half hours." Throughout the session, which took place in Chicago's Guarneri Hall, the entire team accomplished an elaborate video shoot while maintaining social distancing. HMS Media, and Festival engineer, Chris Willis, handled the prodution.
Watch
Now, with the virtual season behind us, we invite you to take a pause, step away from your work, the news, politics and all the tumult of this world—or if you like, bring it all with you to find apt expression for your feelings—and indulge in these watershed compositions. Through the fall and winter, we will feature one suite per month, starting with BWV 1007 performed by our very own Eric Kutz.