News & Stories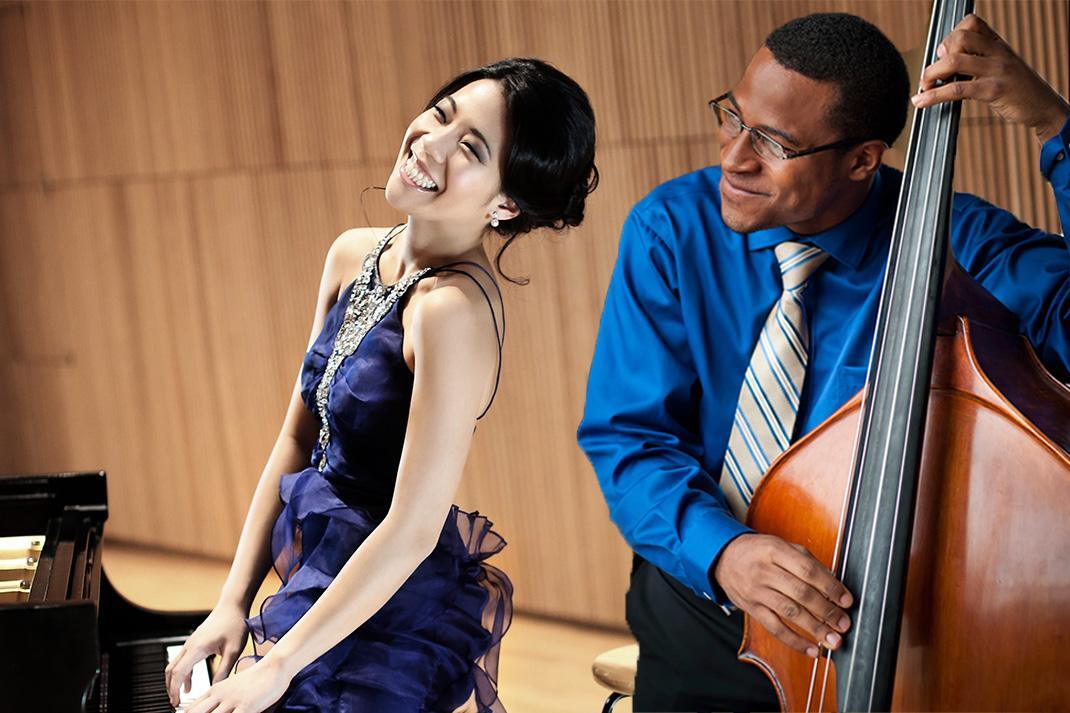 New this season, the Festival offers a deeper musical experience with some of the most interesting artists working in the field today.
Access is a hallmark of the Grant Park Music Festival. Anyone can attend our world-class concerts, master classes and pre-concert lectures—and they're all free. Even the rehearsals are open to the public, which cultivates a special dynamic between artist and audience: they can interact in a way that's rare for performers at this level.
In 2023, the Festival builds on this friendly, informal vibe by introducing artist residencies, giving the public a chance to see artists as the multifaceted creative spirits that they are, from their work as soloists, teachers, music advocates, and chamber musicians. Additionally, the resident artists serve as mentors to the Festival Fellows, part of the Festival's career development program for young professional musicians of color.
The 2023 season features two artist residencies: double-bass virtuoso and composer Xavier Foley and the distinguished pianist Joyce Yang.
In recent years, composer Xavier Foley has come to the forefront of American music. Already, he is among the most sought-after double-bass soloists. At the 2023 Festival, he brings the full breadth of his talent, performing music by Nino Rota with the Grant Park Orchestra and presenting two world-premiere compositions. The first is a string quartet that he wrote for the Festival's String Fellows. The second world-premiere composition features the composer with pianist Joyce Yang during the Festival's CenterStage chamber music series, which brings artist and audience together on the stage of the Jay Pritzker Pavilion. Foley will also host a coaching session with the String Fellows and teach a master class to Chicago-area composition students.
For the second artist residency, pianist Joyce Yang performs two thundering Romantic favorites: the Tchaikovsky Piano Concerto No. 1 and Liszt's devilishly difficult Totentanz. During her residency, in addition to playing the Foley premiere, Yang will work with youngsters from area music schools, take part in the Pre-Concert Lectures, and do a Q and A with the Festival's Classical Campers.
"The Festival has always attracted world-class soloists to perform with the Grant Park Orchestra," said Festival CEO Paul Winberg. "With the residencies, we can leverage these relationships and create deeper connections between the artists,our audiences, the young people participating in our educational programming, and even the members of the Grant Park Orchestra and Chorus."