News & Stories
Jeremy Black's 2023 Picks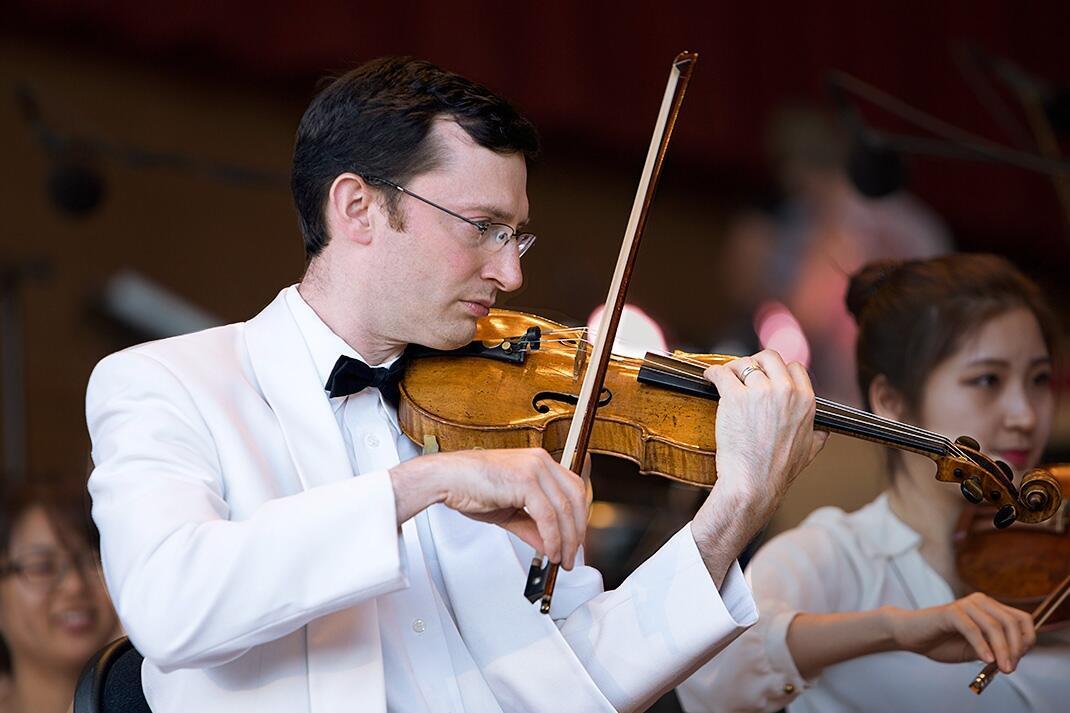 Each summer, Grant Park Music Festival Concertmaster Jeremy Black travels from Pittsburgh to Chicago for a summer of musical delights. But with more than twenty programs to play, he's bound to have favorites.
"I'm especially excited to bring Saint-Saëns' Violin Concerto No. 3 to life in our season opener. And Schumann's dramatic and virtuosic Symphony No. 4 makes for a great night."
Artistic director and principal conductor Carlos Kalmar conducts. The Festival welcomes concertmaster Jeremy Black as soloist.
"This one's a dark program. Anna Clyne's This Midnight Hour kicks it off with horror-movie vibes. And then Liszt's brooding Totentanz, featuring the famous "Dies irae" theme (Day of Wrath), adds to the spookiness. Prokofiev's powerful music for the tragedy Romeo and Juliet brings it to a nice conclusion."
The Grant Park Orchestra welcomes guest conductor Kevin John Edusei and piano soloist Joyce Yang.
"Pictures, as many musicians fondly call it, is, of course, Pictures at an Exhibition by Modest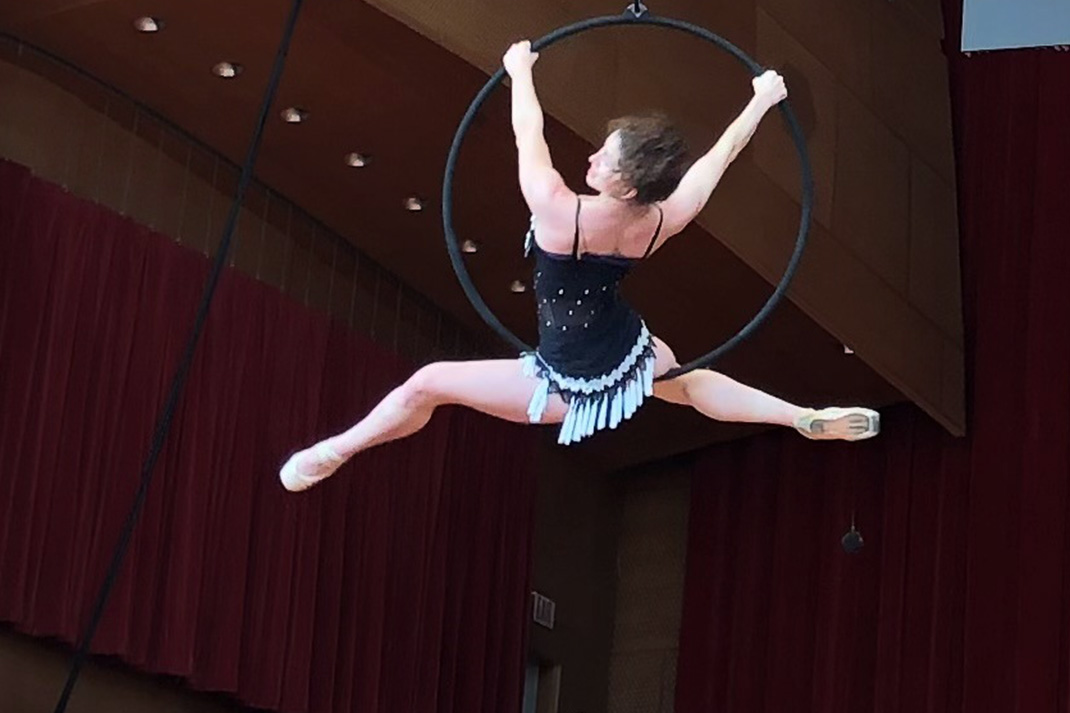 Mussorgsky. But this is one is a rarity. It's orchestrated by Sergei Gorchakov, and it will be fun to look at this familiar work through his lens — not Ravel's. Glazunov's Violin Concerto (underperformed in my opinion!) is also on the program."
The Grant Park Orchestra welcomes guest conductor Ken-David Masur and violin soloist Esther Yoo.
"Cirque Returns—Great live music, acrobats high above the stage, summer in Chicago. What's not to like? I'll have trouble keeping my eyes on the music as Troupe Vertigo returns to Millennium Park."
Guest conductor Stephen Alltop leads the Grant Park Orchestra.
Choose Your Own memberships are available now. Due to the popularity of Cirque Returns, reserved seating is available through the purchase of a One Night Pass only.