News & Stories
News
J'Nai Bridges: Using Her Voice
|

Jill Hurwitz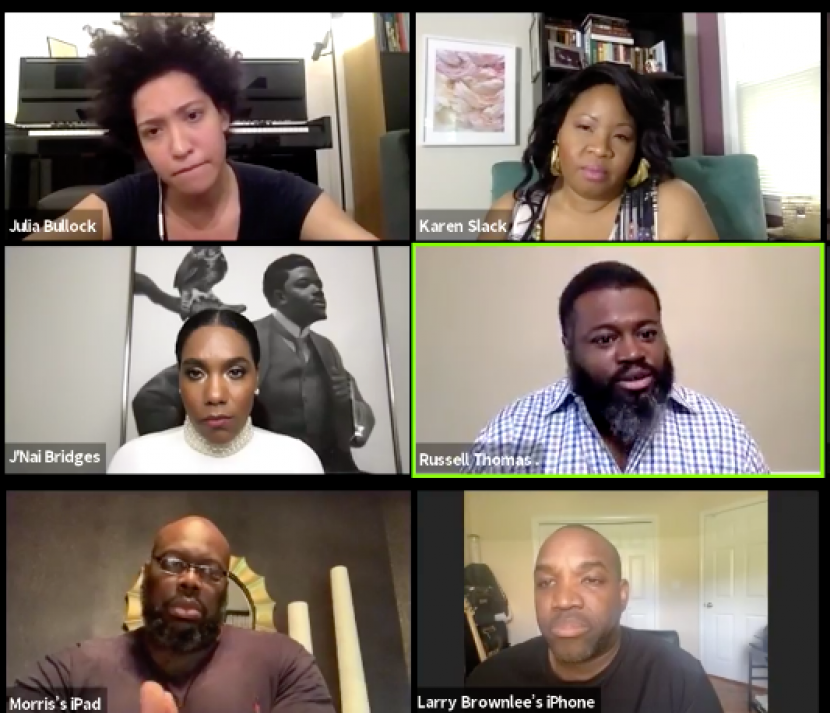 I don't want this to be a hash-tag or a one-time thing. This needs to be an ongoing conversation forever."

— mezzo-soprano J'Nai Bridges
Festival audiences think of mezzo-soprano J'Nai Bridges as one of Chicago's own. They've been watching her perform with the Grant Park Orchestra for years. Now she's using her voice in a different way.
First seen in 2012, she and other members of Lyric Opera's Ryan Opera Center joined the Grant Park Orchestra on the Pritzker stage, singing highlights from Mozart's Così fan tutte.
She returned two years later when the Festival paid tribute to the music of composer William Bolcom, again with an ensemble of members from the Ryan Opera Center. That delightful program of Cabaret Songs, including the hilarious "Toothbrush Time" sung by Bridges can be heard this Wednesday, July 22 on WFMT as part of the Festival's virtual season.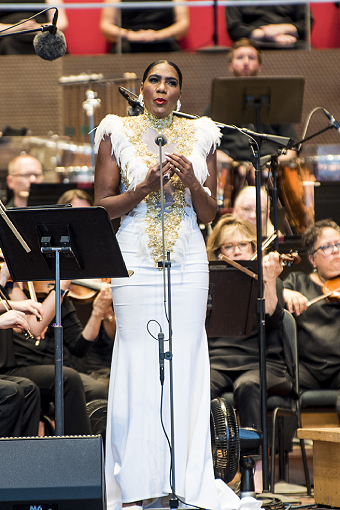 Fast forward to last summer when Bridges made a stunning return to perform Mahler's Resurrection Symphony with the Grant Park Orchestra and Chorus. That program will be rebroadcast in its entirety on August 12 on WFMT.
In the past year, audiences have watched her conquer some of the most prestigious stages in opera. She recently made her Carnegie Hall debut. She received rave reviews at the San Francisco Opera in the fiery title role of Bizet's Carmen. High accolades and national attention followed as she made her debut at the Metropolitan Opera in November singing Queen Nefertiti in Philip Glass' Akhenaten.
And then in March, everything stopped. She was midway through an engagement with the Washington National Opera at the Kennedy Center, singing Delilah in Samson and Delilah—the role that she prepared for years to do—when the run was cut short by the pandemic. Then, all future bookings for this year were cancelled.
But, what she did next was extraordinary. In late May, shortly after the killing of George Floyd, Bridges was invited to give a virtual concert by the Los Angeles Opera. She turned it down, but made a counteroffer: What if she assembled a group of fellow Black singers to talk about racism and equity in the opera world?
They agreed and Bridges moderated a panel, joined by friends and colleagues Julia Bullock, Lawrence Brownlee, Morris Robinson, Karen Slack and Russell Thomas. For 90 minutes, they talked about their own personal experiences as Black artists in a very white art form.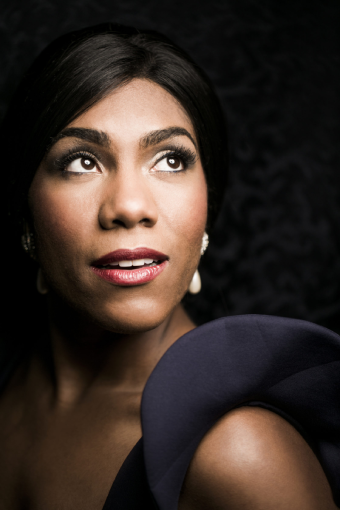 "They were just very transparent and open about the racism that they've experienced, and generous in prescribing different ways that we can dismantle racism in opera and classical music," Bridges told us later. (Read the complete interview here.)
This conversation can be seen on Facebook Live, and has been viewed by more than 60,000 people so far. It's about to become mandatory viewing for many opera companies. For Bridges, the conversation does not stop here.