News & Stories
Then and Now: Reflections from a Lifelong Fan of the Festival
February 1, 2022 | Noel Morris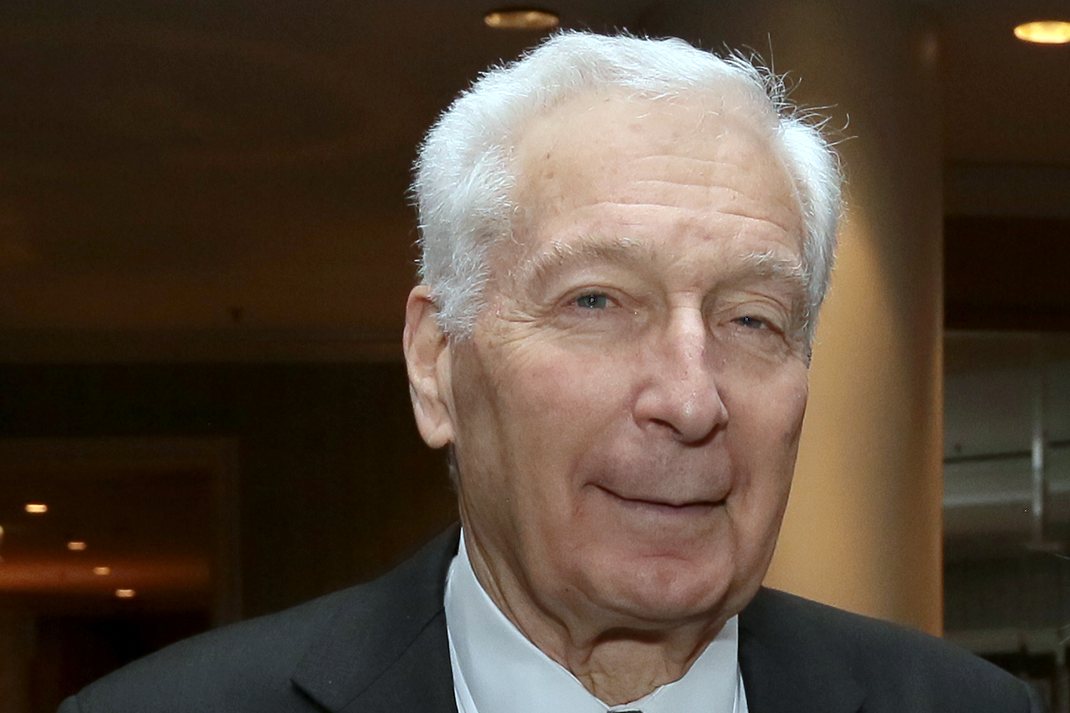 In 2022, the Grant Park Orchestral Association celebrates 20 years—20 years of curating, operating, and growing support for one of Chicago's greatest cultural assets: the Grant Park Music Festival. Founded in 2002, the Association has weathered many changes, and Association charter-member Julian Oettinger has been there through it all.
It might not have been his first Grant Park Orchestra concert, but his earliest memory of it goes something like this: Julian Oettinger took his date Sheila to hear the orchestra in the park on a beautiful summer evening. The graceful concentric arches of the bandshell glowed in soft, golden light. The Cuban virtuoso Jorge Bolet played Beethoven's Fourth Piano Concerto. Looking to the west, they admired the Conrad Hilton (now Chicago Hilton and Towers); to the north was the new Prudential Building. After a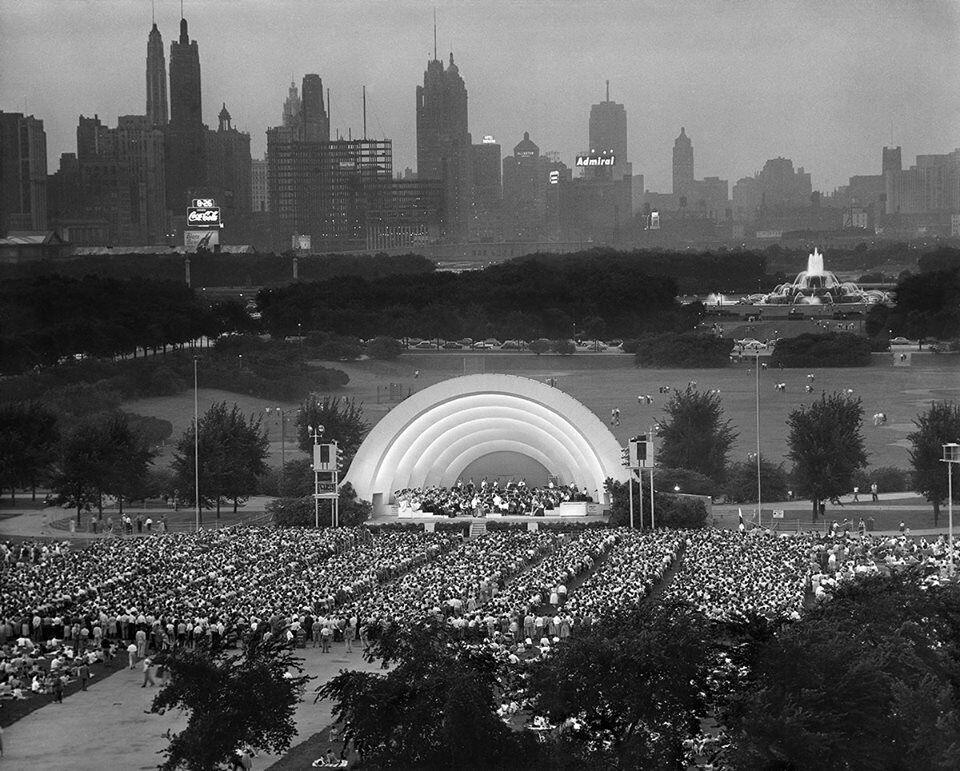 heart-thumping performance of Pictures at an Exhibition, Julian and Sheila walked to the car, turned on the radio—White Sox lefty Billy Pierce had come within one batter of pitching a perfect game. The date was June 27, 1958.
Julian and Sheila married and raised a family. There would be many more Grant Park Orchestra concerts.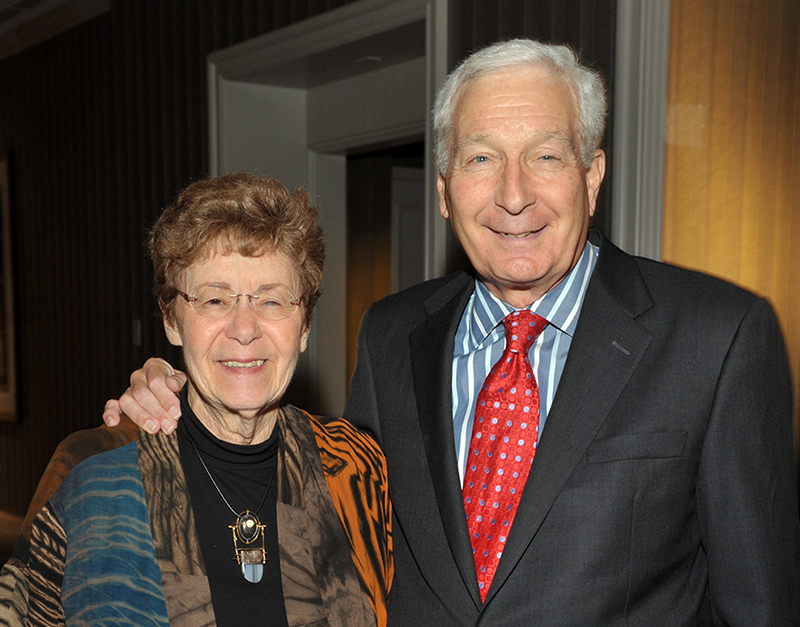 "I remember a couple of times at the Petrillo Music Shell—huge downpours and there was nowhere to go. We'd run across Michigan Avenue to the University Club, soaking wet," he laughed.
Julian Oettinger went on to become Senior Vice President and General Counsel at Walgreen Co. It was there, in 2002, that he learned the City of Chicago was forming an association to help sustain the free concerts—and it was happening at a time when music programs were being cut from schools.
"It was Lois Weisberg, who was commissioner of the Department of Cultural Affairs; she had the idea to create a board of directors," he said.
Walgreens agreed to chip in, and Julian Oettinger became a charter board member of the Grant Park Orchestral Association. Given a mandate to offset cuts in arts funding, Oettinger and the board worked to recruit the right kind of talent to meet the needs of a 21st-century organization.
"It was incumbent on us to take up the slack and help the Festival to become more self-sufficient," he said. "Today it's a far more sophisticated organization." The annual Festival holds some 270 free public events including a half-day music immersion for around 2,000 kids. At its current home in Millennium Park, the concerts of the Grant Park Orchestra and Chorus can draw more than 10,000 people.
"I think we're moving on to bigger and better things because we're working toward having the financial wherewithal to survive and thrive in the future," he said. "We have an orchestra that is well regarded. We have a setting that is second to none; we have artists who want to perform there and an audience that appreciates it."
When asked about his favorite memory, he doesn't hesitate to say he's an opera buff.
"About fourteen years ago," he said, "the Festival performed the first act of Wagner's Die Walküre—it's stirring, wonderful music. And the tenor canceled at the last minute. They hired a replacement, Stuart Skelton, who was a nobody at the time. He came at the last minute and performed and was fabulous. And now he's one of the premiere Wagner singers. We saw him just before he made it big."

Always ready to advocate for the Festival, Oettinger speaks of the 88-year-old concert series as a great source of pride for the City.

"Tourists can come and pay a reasonable amount [or nothing] to be outside on a nice night listening to music," he said. "We've come a long way and we have only higher achievement ahead of us."