News & Stories
Keeping it Real
March 2, 2021 | Tiana Sorenson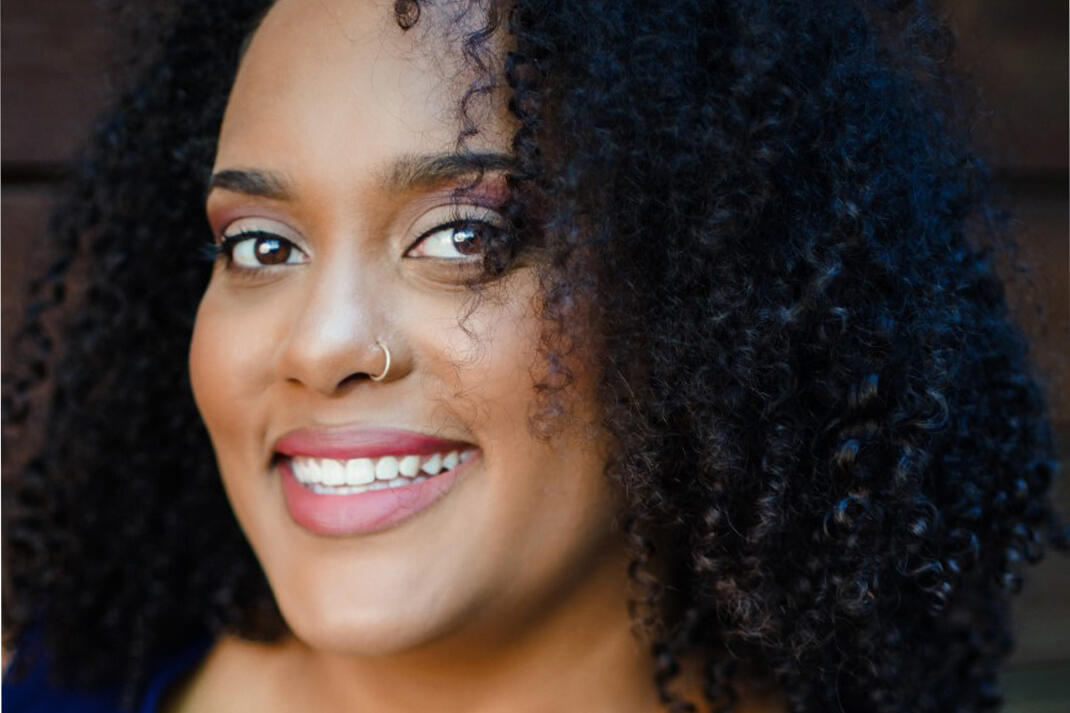 Editor's Note: Following her 2017 tenure as a fellow in the Festival's Project Inclusion program, soprano Tiana Sorenson was selected by Christopher Bell to join the cast of West Side Story at the Edinburgh Festival. In chamber settings, she has worked with Grammy-Award winning new music ensemble The Crossing, as well as Boston-based all-women Lorelei Ensemble. No stranger to solo repertoire, she has appeared as a soloist in performances throughout the Upper Midwest. An advocate for social justice, Ms. Sorenson was a guest panelist for #BlackVoicesMatter with Milwaukee's early music ensemble Aperi Animam. She recently earned her masters degree in voice and opera from Northwestern University, and is a member of the Grant Park Chorus.
I don't want posters in my room of famous people who are my everything. I'm all about going with the roots.

—Soprano Tiana Sorenson
Who are the women that inspire me most?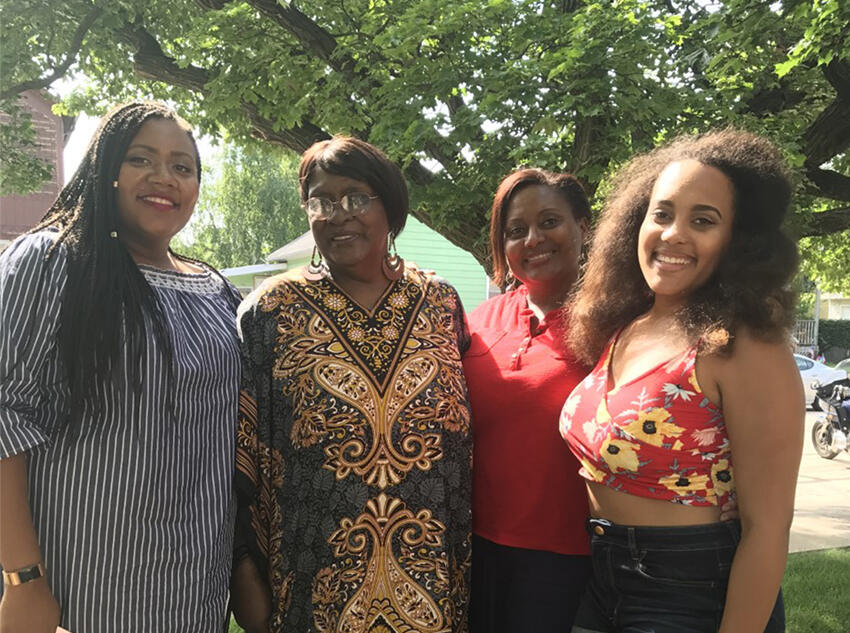 My sister, Toni, is 12 years my senior. Cosmetologist and a teacher. Beauty has been a passion of hers for quite literally as long as I can remember. And with this, she's never been afraid to be bold and make a statement, try new hairstyles and makeup looks. Face and ears decorated with piercings, body adorned with tattoos. And her inner beauty radiates and her confidence and down-to-earth personality enhances her outer beauty. Growing up with my sister I've always admired how she took risks and just went there and owned it . She's always thinking outside of the box, and she continues to inspire me to do the same.
My mother. My rock. My advocate. My cheerleader. My life teacher. She embodies selflessness, patience, and unconditional love. She has encouraged and supported my music endeavors right from the first violin lesson I had when I was 7. She's rejoiced with me on my best days, and been next to me on my worst days (middle school specifically comes to mind, thank you for putting up with me, mom!). This woman has done everything in her power to make sure I would have the best life possible, and for that I am grateful to live and be able to witness and grow alongside the magic and wonderment of a mother's love.
My grandma, Nama. No longer with us, but one unforgettable woman. Always had something on the stove, so there was no such thing as an empty stomach at her home... not if she could help it. She was the queen of the family, and my mother being her only daughter, and my sister and I being the only girl grandkids, Nama called us three her "princesses". She wanted us to know how special we were, and how special we were to her. She embodied Black pride and femininity. She would tell me moments in Black History, even personal ones such as the plantation in Mississippi where our ancestors worked. I always looked forward to hearing these stories as a child, eager to learn about the culture that makes up my family. Now I continue to carry out the Black pride and be a part of the Black history, and honor my Nama while doing so.