News & Stories
More than a Concert Series, the Grant Park Music Festival Supports Lifelong Learning
September 1, 2022 | Noel Morris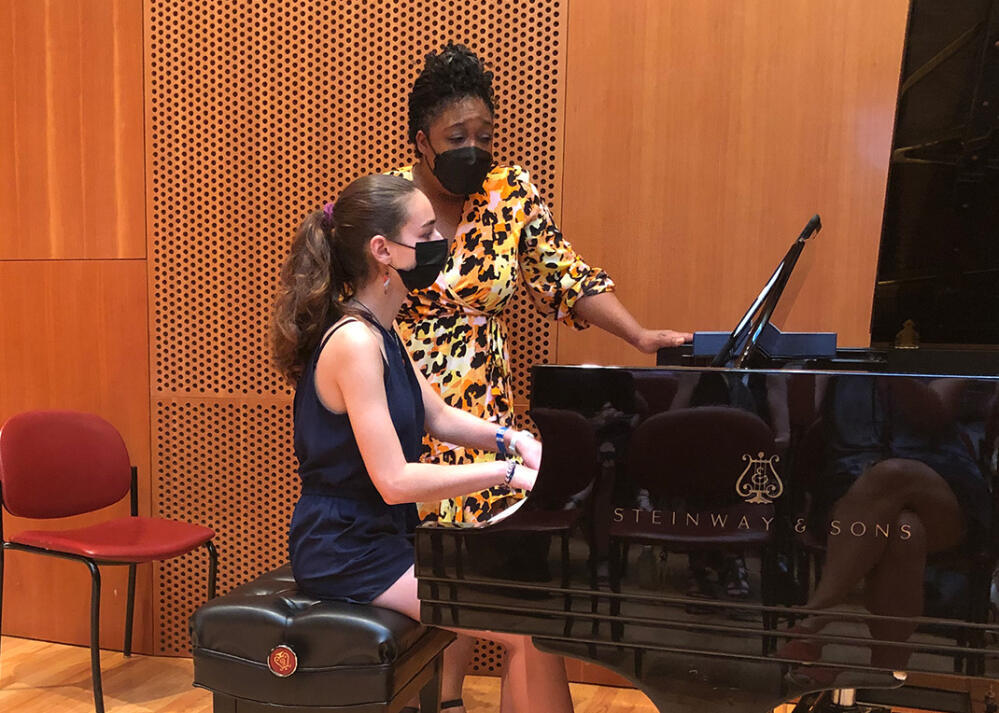 Each year, hundreds of thousands of people file into Millennium Park for state-of-the-art sound, breathtaking vistas, and world-class concerts. Yet many would be surprised to learn of the depth and breadth of the Grant Park Music Festival's education programs.
"Music education is an essential part of what we do," said Festival President and CEO Paul Winberg. "Our primary goal is to serve the city by providing free access to great concerts and lifelong learning opportunities. This means covering as many entry points as possible, from offering an introductory program for kids to pre-concert lectures to training young professionals."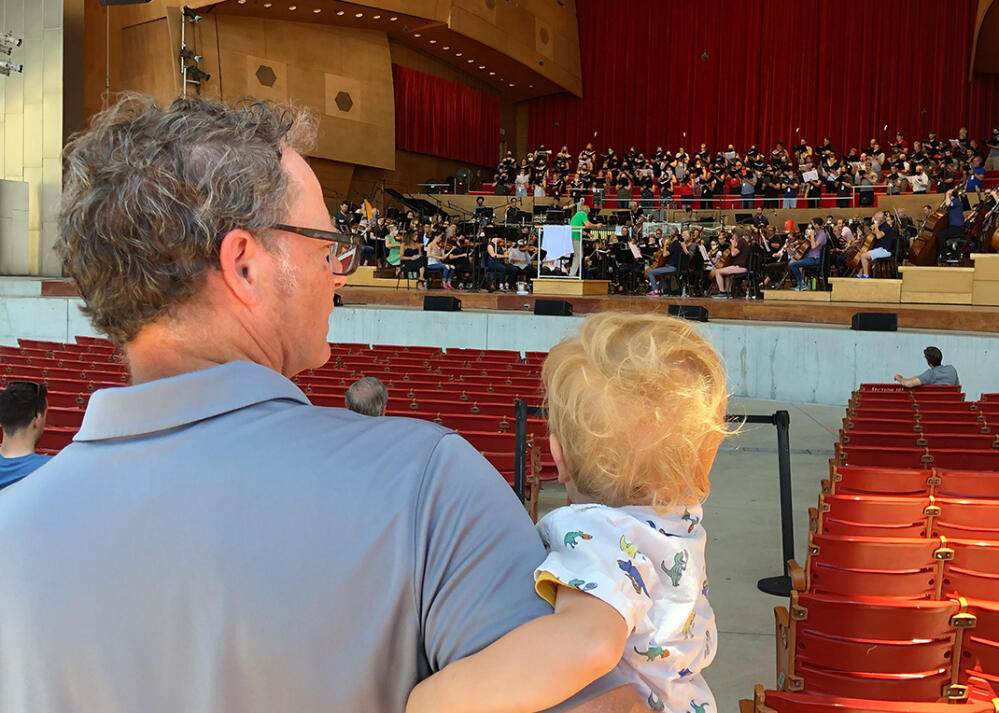 One unique aspect of the Festival's offerings happens on weekdays ahead of the concerts. "We actually invite the public to our rehearsals. It's a way of pulling the curtain back on the artistic process, which is always fascinating," said Winberg. "I don't know of any other professional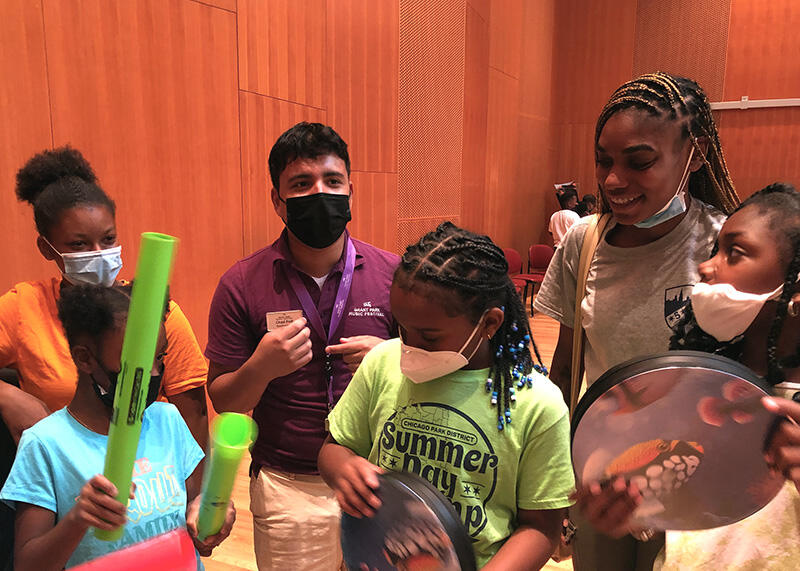 orchestra that does that on a regular basis." And the city's young people get to take a seat in the front row. This past summer, more than a thousand Chicago children came to Millennium Park for a half-day summer music camp, including six different groups serving youths with disabilities. On any given day, campers attend a rehearsal of the Grant Park Orchestra and meet the soloist or a member of the Orchestra. A free program, the campers come from neighborhood parks and cultural centers across the city, which provides a vital link between the Festival and Chicago's diverse communities.
"Much of our work is concentrated into ten weeks during the summer," said Hilary Mercer, the Festival's education and community engagement manager. "But we use that time to make a lasting impact in the city." In addition to hosting Classical Campers, the Festival brings local music students to the Jay Pritzker Pavilion for performance opportunities (Young Artist Showcase) and master classes with Festival soloists (Visiting Masters).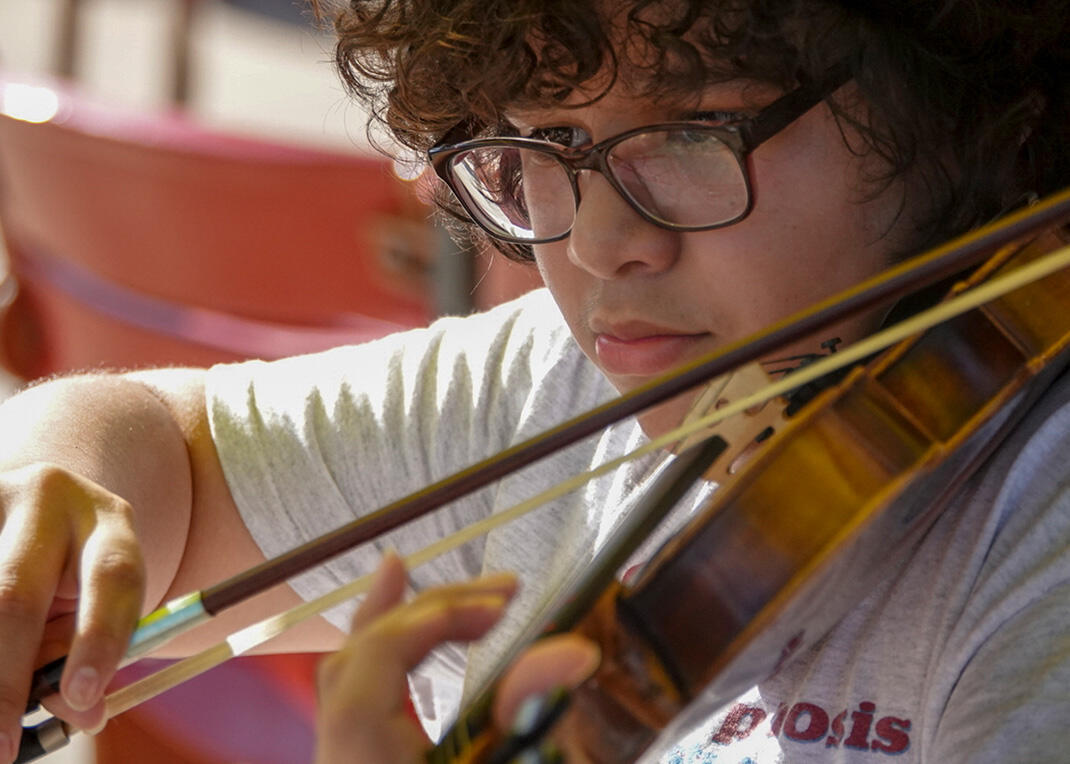 "We must always use our platform to nurture the next generation, and here at the Festival, we have exceptional resources: our facility is accessible to all people. We present an extraordinary lineup of artists, and our Orchestra and Chorus are top notch," said principal conductor Carlos Kalmar.
"The Young Artist Showcase [presented in the Pritzker Pavilion ahead of Grant Park Orchestra concerts] is an affirmation of the terrific work that music teachers are doing with Chicago's kids. It gives local music programs greater exposure and provides performance opportunities, which is really important for these young musicians."
This year, the Festival hosted six Visiting Masters events in which young musicians worked with internationally acclaimed artists. A composition master class featured three Chicago young people who got to hear their music played by professional musicians; it was taught by Grammy-winning artist and composer Billy Childs.
"It was so incredible to hear their music," said Mercer. "One of them was just twelve years old, and you could just see this look of 'aha' on her face."
Visiting Masters also provided expert coaching for the Grant Park Orchestra and Chorus Fellows—young professional singers and string players who serve as resident artists at the Festival. Violin virtuoso Rachel Barton Pine worked with the string players, and mezzo-soprano Susan Platts worked with the singers. Of course, the Festival's education and community engagement programming (affectionately known as "ed-cee") is designed for learners of all ages and musical aptitudes.
"If you've never attended a master class," said Winberg, "you don't know what you're missing. When the teacher hones in on something with a student, it opens your ears to a deeper level of listening. We definitely welcome musicians to come and pick up little morsels about their art. But the public gets just as much out of the experience."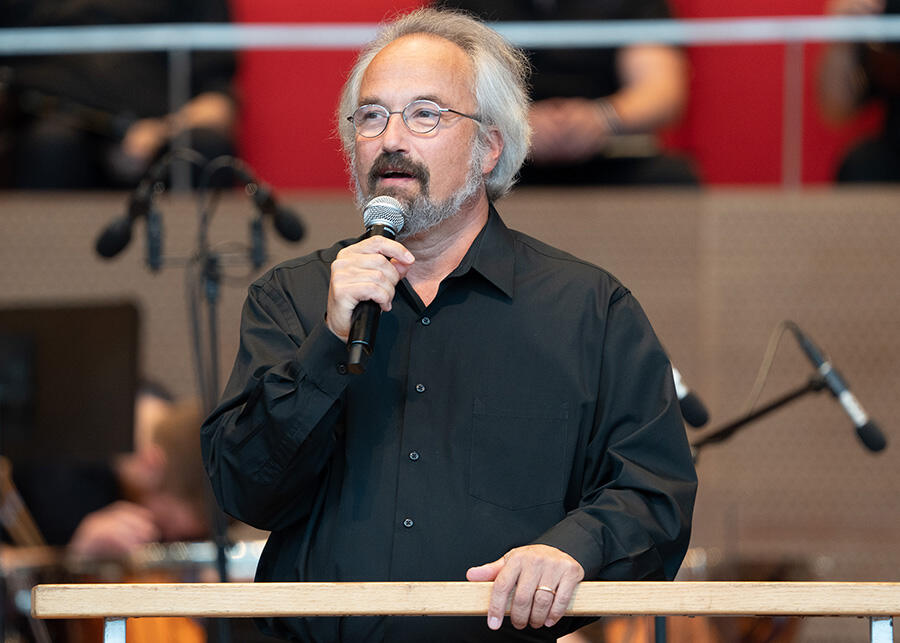 On concert days, the Pre-Concert Lectures series is a mainstay at the Grant Park Music Festival. "A lot of our guest artists enjoy ducking into the Chase Promenade North Tent to take part in in-depth conversations about the music," said Mercer. "And if you don't make it to the Park in time, Carlos Kalmar, our Artistic Director and Principal Conductor, always offers some interesting insights from the stage."
In 2022, the Festival partnered with a number of Chicago-area music schools to present these programs, from the Chicago Park District's Marquette Park Jazz Program to Merit School of Music to students from Northwestern's Bienen School of Music.