News & Stories
Lifelong Learning at the Grant Park Music Festival
October 1, 2023 | Noel Morris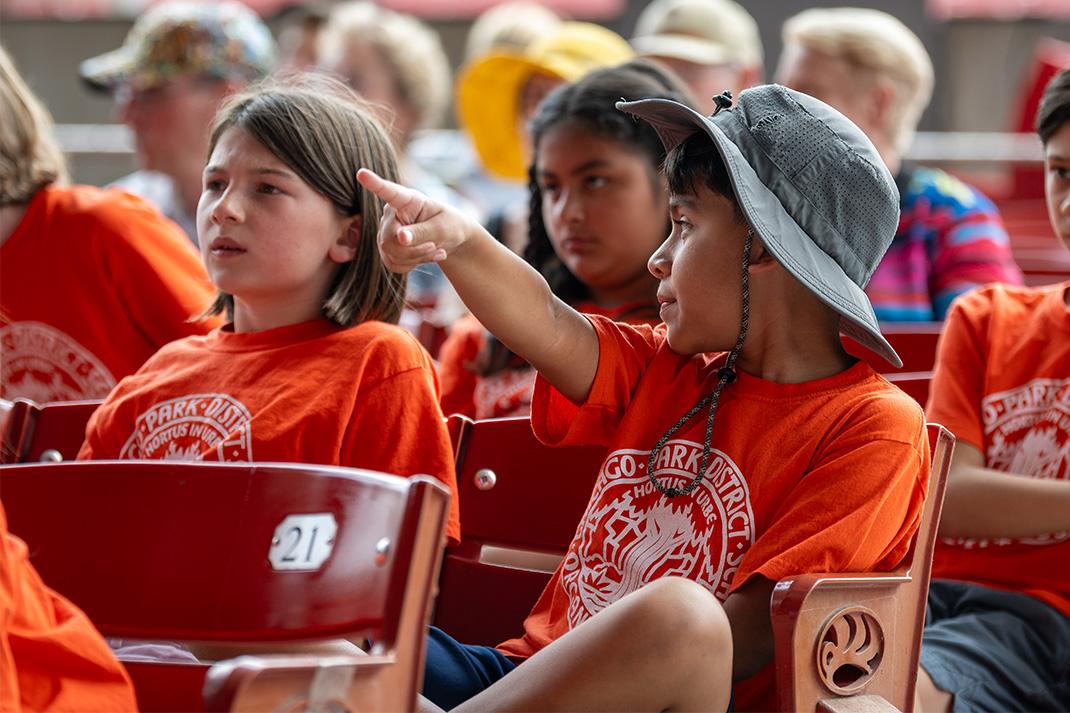 When Festival volunteers welcome visitors on a summer's day, they're often greeted with a mixture of puzzlement and delight.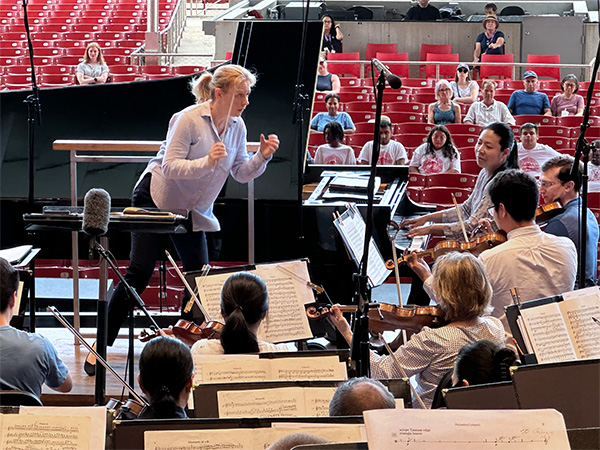 "Tourists can't believe they're allowed to watch the Grant Park Orchestra at work," said Festival CEO Paul Winberg. But open rehearsals have long been part of the Festival's offerings.
Apart from offering a fun way to encounter live music, removing the fourth wall in the artistic process offers cognitive benefits for people of all ages. It models teamwork, creative thinking, verbal and non-verbal communication, and problem-solving. It encourages people to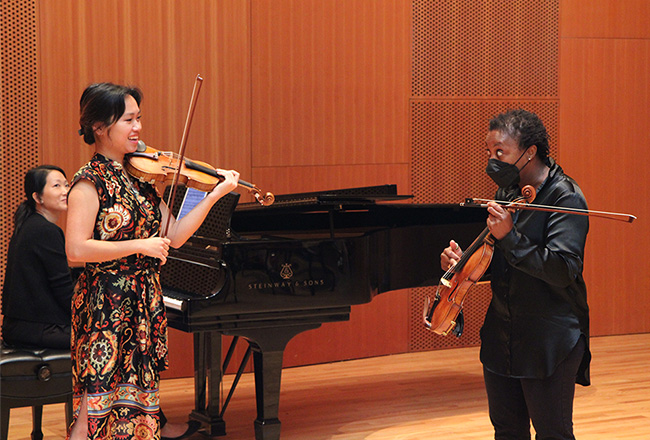 tap into their inner child and explore different modes of self-expression. Whether through open rehearsals, Pre-Concert Talks, master classes, Young Artist Showcase, or the Classical Campers program, the Grant Park Music Festival creates a universe around its ten-week series that serves many needs in the community. And much of it builds on the concerts themselves.
"If we're bringing world-class performers into a park in the middle of a major metropolitan area, why not extend these benefits to the community?" Winberg said. "It's easy to open the doors to our rehearsals or to invite our soloists to work with student musicians. Most guest artists are happy to chat about their work. And they love the Classical Campers program."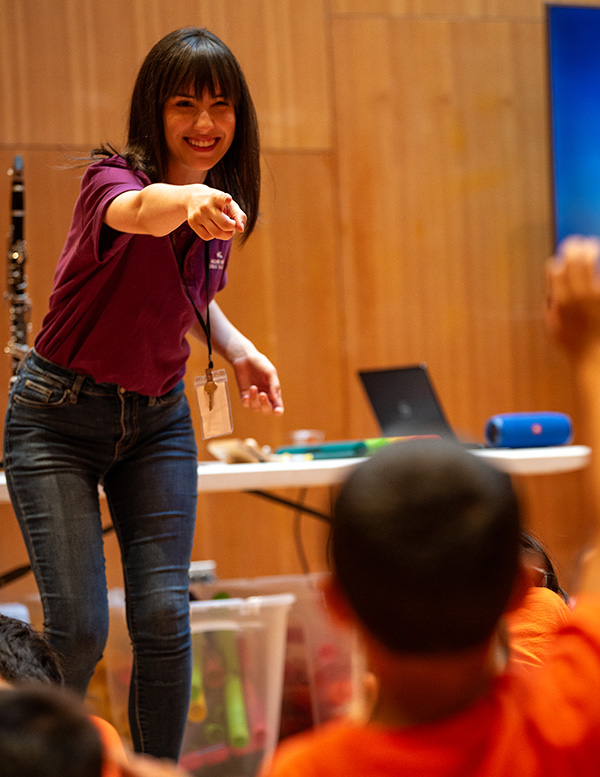 Classical Campers brings day campers from across the city to a half-day music immersion program, teaching basics of music, Q & As with musicians, and a front-row seat at a Grant Park Orchestra rehearsal. In 2023, the program welcomed 1,330 participants. Most of the campers ranged in age from six to twelve, but seven of the twenty-seven visiting groups served people with developmental and physical disabilities, extending the age range to fifty-five.
"Just first class all the way," raved one visiting Chicago Park District counselor. "I am so happy to bring this program from my old park to my new park and have the children experiencing that same wonder and amazement. [The teaching artists] Natalia and Chad were just great with the kids."
Demographically, the 2023 Classical Campers program reached across Chicago, from Gage Park on the city's southwest side to Edgewater on the northeast side to West Pullman to Austin to South Lawndale to Englewood.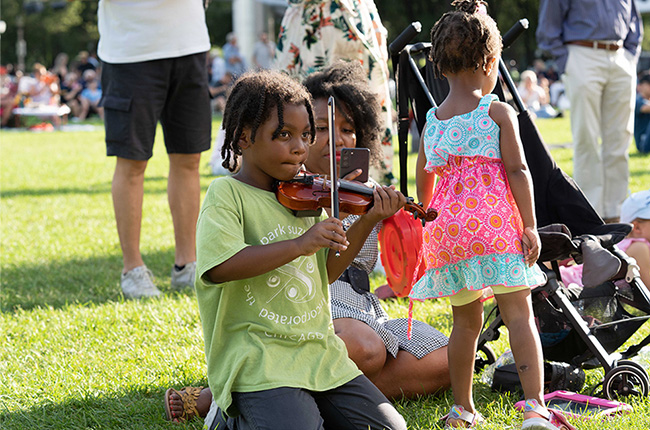 The Young Artist Showcase welcomed student musicians to perform mini-concerts at the Jay Pritzker Pavilion ahead of the Grant Park Orchestra concerts. This past summer, 195 youngsters from seven different music programs participated.
"Of course, people love us for our free concerts in Millennium Park," said Winberg. "But we are stewards of an art form. It's up to organizations like ours to ensure that there are musicians and audiences for the next generation."