News & Stories
Music for Older Adults Makes Waves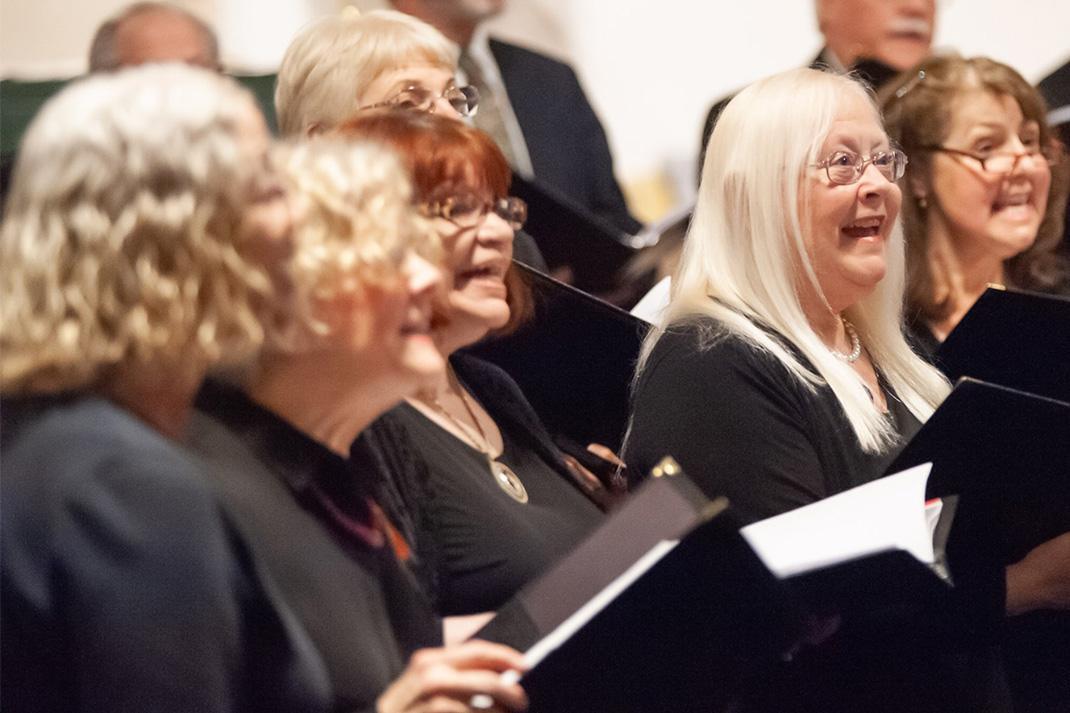 The capacity to care is the thing which gives life its deepest significance."
—Cellist Pablo Casals
Life has its seasons. And while specific needs change over the years, the human spirit does not. Our minds continue to crave—and require—stimulation. According to Northwestern University neuroscientist Dr. Nina Kraus, "Probably the healthiest thing we can do for our brains is to make music." Which begs the question, why aren't there more ensembles for older adults?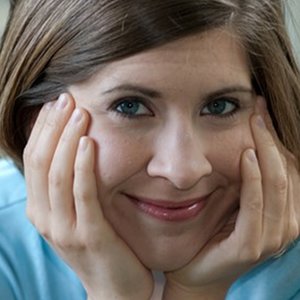 One member of the Grant Park Chorus is doing something about that. Soprano Hannah Dixon McConnell is co-director of the Evanston branch of Sounds Good! Choir, an ensemble of people "better than fifty-five" who come together for the joy of music. No musical experience is required and—incredibly—the program can accommodate participants experiencing memory loss.
"In Europe, particularly, I hear, in Scotland," said McConnell, "when someone receives a diagnosis of dementia, they're not only given medical follow-up, they're given a social prescription. And one of the options they suggest is singing in a choir. And you can see the results with folks who are on that dementia journey. They will literally wake up over the course of the rehearsal." According to Northwestern University neurologist Borna Bonakdarpour, the memory of music remains intact in the brain until the late stages of Alzheimer's Disease.
"When we use musical intervention, we're looking for areas and networks in the brain that are intact to serve as bridges and help the areas that are not working well," says Dr. Bonakdarpour. "Singing, for example, can be a bridge to communicating better through language. The rhythmic nature of music can help people walk better."
The Sounds Good! Choir was founded in 2016 by Jonathan and Sandy Miller. Chicago attorney Freddi Greenberg, who also serves on the board of the Grant Park Music Festival, joined at its inception. "I always sang and played the guitar," she said. When she saw an ad for the new Choir, she jumped at the chance.
"It is fun to come together, but it's definitely a commitment," said Greenberg. Singers not only have to learn their music, but they also have to learn to sing in different languages. "It is a discipline. And it is a structure. And I think that's really important for people—especially as they get older." The Sounds Good! Choir brings together people with varying backgrounds and a range of experiences in music. The one thing they share is a willingness to do the work and be ready to sing. And the benefits are many.
"I have one person in my church choir who's clearly on a dementia journey," said Hannah McConnell, who also serves as choir director at First Presbyterian Evanston. "She doesn't know my name, and she can't share about her day. But she'll sing the alto part for every verse of every hymn. And she has a very positive attitude."
At Sounds Good! Choir, singers with dementia are assigned a buddy who is trained to provide support and help navigate the ins and outs of a rehearsal. Sounds Good! also posts videos and distributes CDs as an aid for singers to learn their parts.

"When I'm conducting an ensemble that has people who are on a dementia journey, I have to make sure that I'm working through music more linearly," she said. "I can't jump around and rehearse different bits as we do in a professional chorus. But honestly, it forces me to be a better educator. And the things I do to help the one population ends up helping the other."

Hannah McConnell moved to the Chicago area to earn her master's degree at Northwestern University. She studied with several people, including one-time Grant Park Chorus member (and soloist) Karen Brunson. She also studied conducting with Donald Nally, who also worked with the Grant Park Chorus. McConnell has been part of the Grant Park Chorus since 2007 and credits the experience with helping her to develop a sensibility around the benefits of community music-making.

"I love it that anyone can walk into Millennium Park and have this amazing musical experience," she said. "And this democratic approach to presenting music, one that welcomes everybody, has spilled into the ethos of what I do at Sounds Good! Choir. There are no auditions. All are welcome. The point is for people to come together into a positive, supportive space and experience the many benefits of making music with others."
There are seven branches of Sounds Good! Choir around the Chicago area. The combined ensemble will present a holiday concert at Fourth Presbyterian Church on Tuesday, December 20th at 2 PM.