News & Stories
Musicians at Home—Jonathan Boen
September 8, 2020 | Noel Morris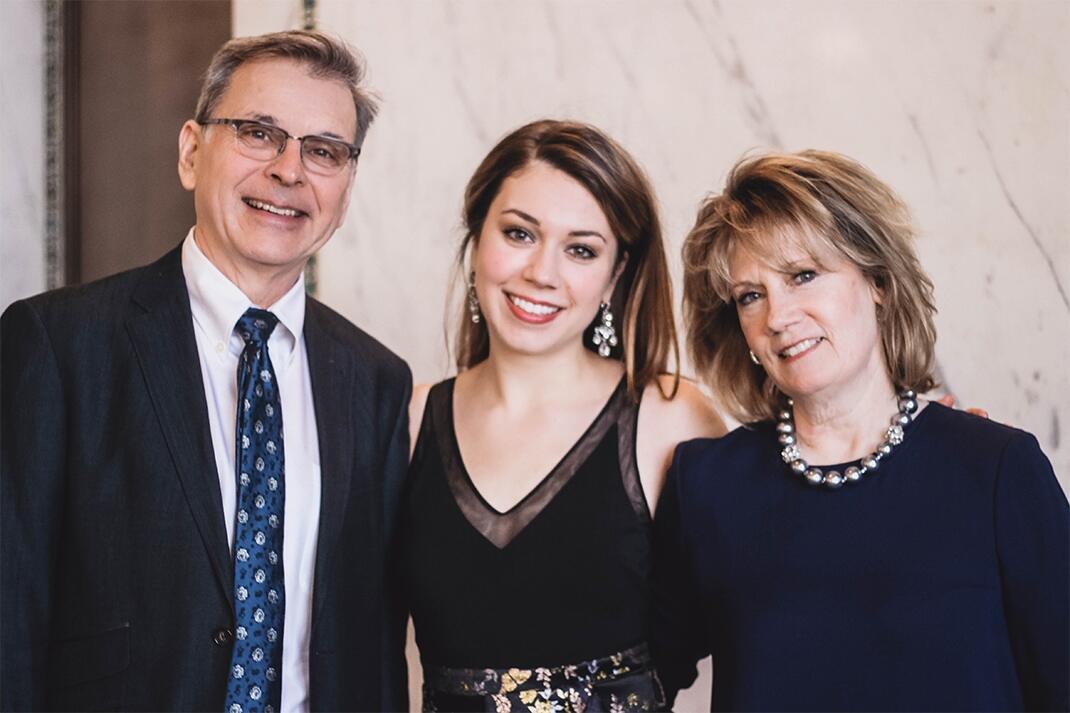 In the spring of 2020, Jonathan Boen lost what would surely have been a career highlight—the chance to play principal horn in Wagner's Ring Cycle. The coming of summer, with the cancellation of the Grant Park Music Festival, brought further disappointment. Yet, like most creative people, he finds having time on his hands is another word for opportunity.
Few industries have been impacted by the coronavirus as profoundly as the performing arts. Their very nature—assembling a gathering of people within a confined space—runs against the very guidelines (in the absence of a vaccine) that keep us safe. Yet throughout human history, the arts have coexisted with adversity. Indeed, the public needs the arts for consolation. And the artists need to feed their endless drive for self expression.
To explore this relationship between the arts and the trials and tribulations of life, we're turning to our own musicians. Each one was asked two questions: 1. With a dramatically altered schedule, what have you been up to? 2. What is something positive that's happened for you in 2020?
In part one of a monthly series, Jonathan Boen, principal horn of both the Lyric Opera and Grant Opera Orchestras, offers excitement and optimism:
Ordinarily, we would be busy with our concerts at the Festival and wouldn't have much time for additional musical projects. Taking advantage of the unexpected free time, I've been working on a recording of "French Horn Recital: From 24 Preludes, Op. 11" by Alexander Scriabin. I have transcribed 12 of the Preludes for Horn and Piano, and recorded them at Oberlin with the amazing pianist Craig Terry. It's been very exciting, and the recording will be released soon through the Orpheus Classical music label.
In addition, my daughter Olivia, a second-year soprano on the Opera Course at the Guildhall School of Music and Drama in London, was briefly in town. She had worked with the British composer Judith Weir*, Master of the Queen's Music, and suggested that we read through one of her pieces written for soprano and horn — "Don't Let That Horse" — based on a poem by Lawrence Ferlinghetti and inspired by a 1931 Marc Chagall painting entitled "Equestrienne". We had so much fun, and one thing led to another so we decided to record it right in our living room, with her iPhone propped up on a music stand! Judith gave her permission for us to release the video, (YouTube link provided below) and stay tuned...there is a possibility that additional pieces will be written to make a complete set!
We are truly a GPMF family. Olivia grew up attending Grant Park Orchestra concerts from the time she was 3 months old. (My wife Laura is the Assistant Principal Second Violin, and I carried Olivia in a baby carrier out on the lawn at the old Petrillo band shell in 1995.) One of our favorite summers at the Festival was in 2013 when Olivia had the privilege of joining the amazing Grant Park Chorus for a summer before going to Oberlin Conservatory, an experience that we will always treasure. We can't wait to see you all next summer—fingers crossed!
*note: Prior to the cancellation of the 2020 Grant Park Music Festival, Judith Weir's We Are Shadows had been scheduled for its Chicago premiere with Carlos Kalmar and the Grant Park Orchestra and Chorus.