News & Stories
Musicians at Home—Evan Bravos
December 2, 2020 | Evan Bravos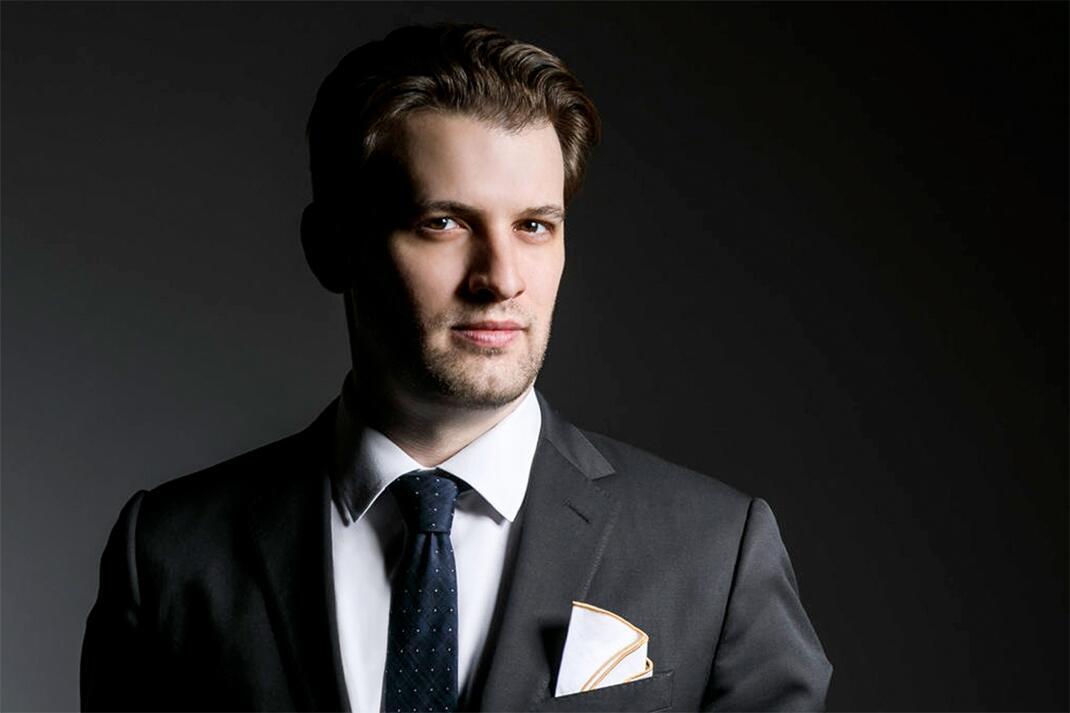 For performing artists around the world, 2020 delivered an onslaught of cancellations. In addition to missing out on a summer with the Grant Park Chorus, Evan Bravos lost a series of solo performances. Yet, as is often the case, adversity breeds opportunity.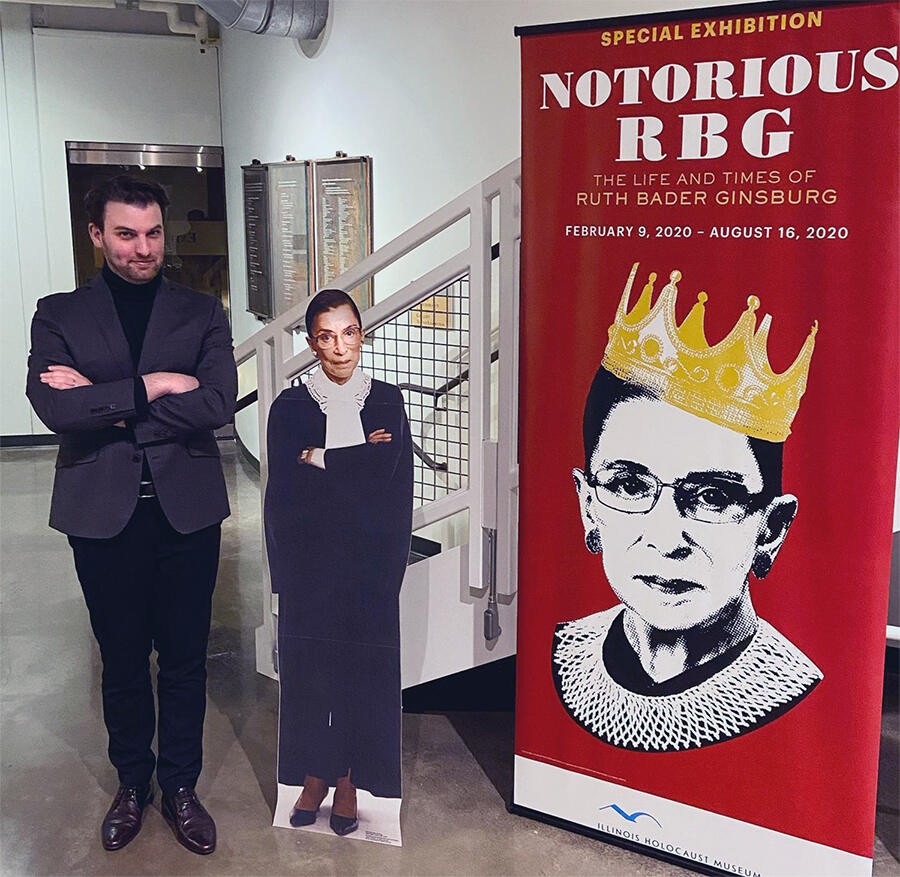 Chicago, Illinois - Since May of 2018, I've been involved in a production with Chicago soprano and composer Patrice Michaels—her Notorious RBG in Song, which debuted at The Spertus Institute on Michigan Avenue. Celebrating the late Supreme Court Justice Ruth Bader Ginsburg [the composer's mother-in-law], the show last appeared at Skokie's Illinois Holocaust Museum in March—that happened to be my last performance before the shut-down. We had been scheduled to perform the show at several venues throughout the spring and summer, including Pilgrim Players in Highland Park (rescheduled for next season); at the NATS (National Association for Teachers of Singing) Conference in Knoxville (a virtual performance was presented instead); as well as several appearances at the Democratic National Convention in Milwaukee (which was cancelled due to the pandemic).
Most recently, Patrice Michaels and I gave a virtual performance through Chicago Salons. To do this, we decided to combine our "bubbles," we both submitted to testing for COVID-19 (we passed). Aptly titled "Music with Ruth, Marty and the Ginsburg Family," the concert celebrated Ruth Bader Ginsburg and her appreciation for music. The program featured Copland, Ives, as well as four of Patrice's own songs from Notorious. For me, it was a deeply moving experience to honor our Justice, especially in the midst of the Supreme Court confirmation which took place just prior to that performance. One of my own personal highlights was offering Ives' "Songs my mother taught me," and its line: "now I teach my children each melodious measure," reminding us that we must continue to march forward in all aspects of our lives, teaching and learning as we grow. It reminded me of one of my favorite RBG quotes: "Fight for the things that you care about, but do it in a way that will lead others to join you".
A year ago, I joined the voice faculty at The University of Chicago, a position I've certainly been grateful for during this pandemic. This year, I've been able to continue to teach voice virtually from home. Connecting with my students and coaching them across the repertoire has kept me sane; and to see students persist and continue their individual academic pursuits at this time gives me such hope.
The biggest gift that quarantine has offered me has been staying planted at home here in Chicago and reconnecting with my husband, Sarit Macksasitorn. I was already spoiled by a terrific chef, but his baking has been a game-changer.
To bring 2020 to a close, I'm looking forward to a virtual Three Baritones Concert presented by The Nineteenth Century Club in Oak Park on December 14. Jess Koehn, Antonio Quaranta, pianist Jonathan Gmeinder and I will ring in the holidays with an exciting and eclectic mix of opera, broadway and holiday classics.