News & Stories
News
A New Way to Celebrate The Fourth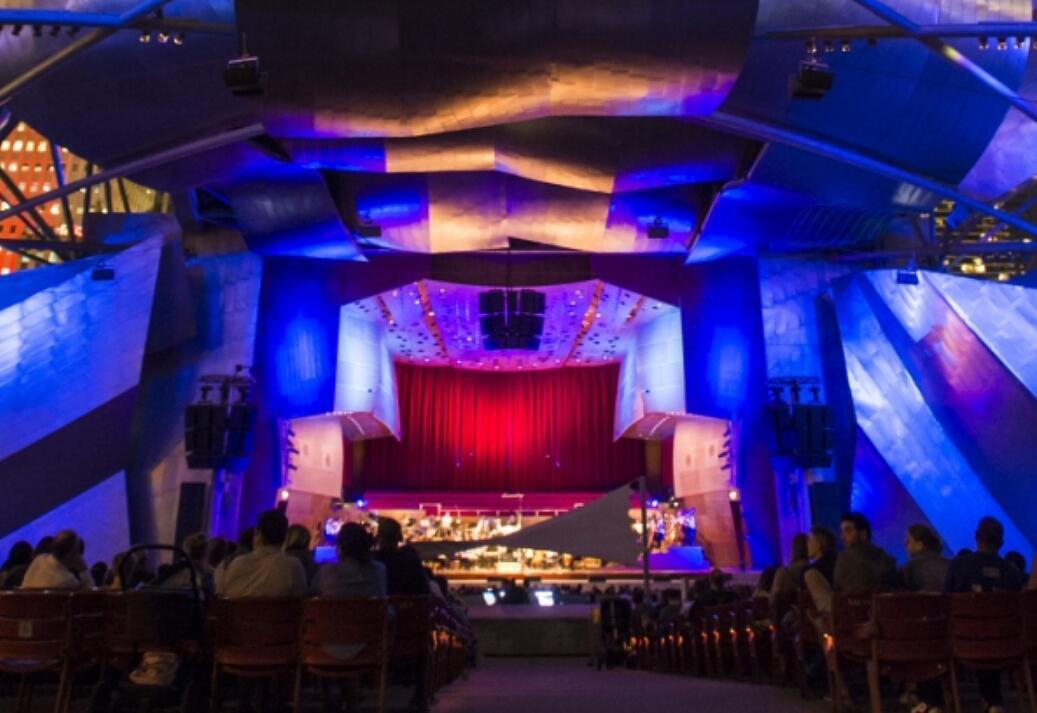 Dress in red, white and blue and settle in at home or social distance in the backyard. Then take in the sounds of the Grant Park Orchestra…virtually.
It's one of the most popular concerts in Millennium Park each year—the Grant Park Music Festival's Independence Day Salute. True to tradition, the annual concert—full of rousing marches and patriotic anthems ranging from the Armed Forces Salute to Stars and Stripes Forever to America the Beautiful—is led by conductor Christopher Bell, flashily attired in his signature red, white and blue regalia.

This webcast Fourth of July concert adds stunning footage filmed in some of the most awesome vistas around the United States—all choreographed with the music. See the orchestra at full tilt in the thundering finale to Tchaikovsky's 1812 Overture. Watch Mary Stolper's fingers fly in the American Flute Salute. Feel the goosebumps when the Grant Park Chorus' own John Orduña takes a solo turn in God Bless America.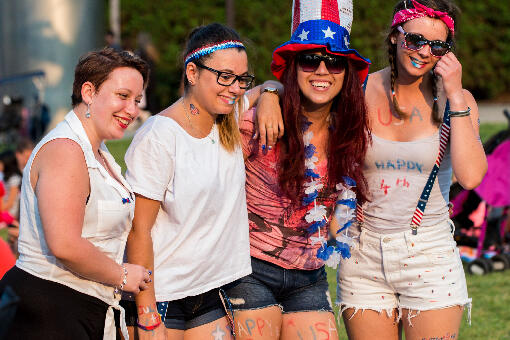 A concert captured one year ago on a spectacular summer's evening in Millennium Park, this Independence Day Salute is back by popular demand, now as a webcast in the Festival's 2020 virtual season. It's also a key player in Chicago's new signature Fourth of July holiday events. Thanks to modern technology and YouTube, the Independence Day Salute will be seen by people around the world on Saturday, July 4 at 6:30 PM.

And that means that Christopher Bell will be watching…from Scotland. He returned to his home back in May when the Festival's season was canceled.

"I miss so many things about not being in Chicago this summer," Bell said. "The wonderful singers of the Grant Park Chorus and the atmosphere of the Pritzker Pavilion. But I love the July 4th concert. My favorite part is at the end when the veterans get to stand and are honored by the crowd."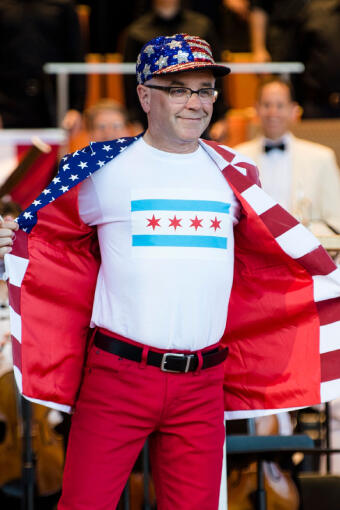 This year, to celebrate our nation's 244th birthday, everyone can dress in red, white and blue and settle in at home or social distance in their backyard to take in the sounds of the Grant Park Orchestra.

Christopher Bell will be gathering with friends, and says he'll be wearing one his signature Fourth of July outfits from a past Independence Day concert. He'll be toasting the Festival and sharing stories about his Grant Park Music Festival family—the orchestra, chorus, staff, and so many of the members and donors that have been made this city his summer home.