News & Stories
Interviews
Piano Virtuoso Stephen Hough Returns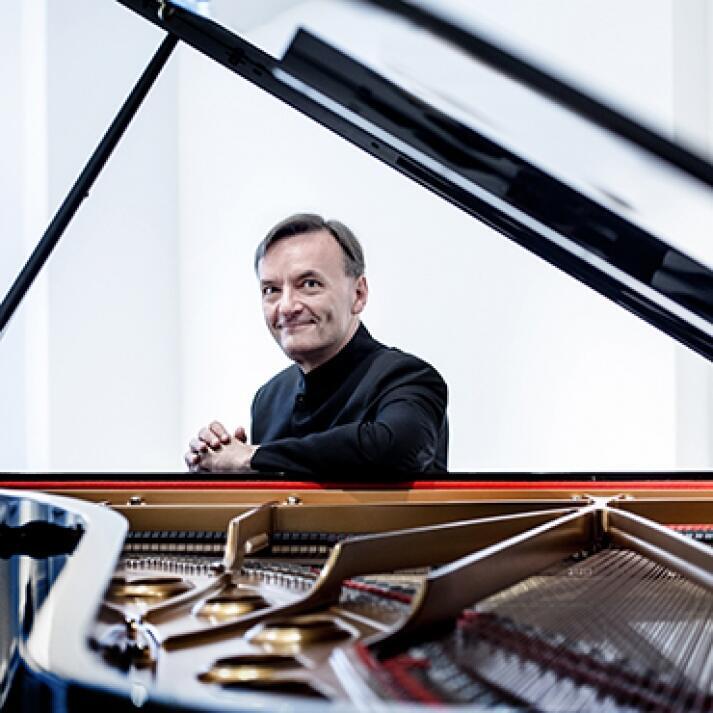 It is with great delight that we welcome the return of polymath, piano virtuoso, and Grant Park Music Festival favorite Stephen Hough for two nights of concerts, performing Beethoven Piano Concerto No. 3 led by British conductor Martyn Brabbins in his Festival debut on Friday July 19 at 6:30 p.m. and Saturday July 20 at 7:30 p.m.
One of the most distinctive artists on the world stage, Hough has been called a "virtuoso who begins where others leave off" (Washington Post) and praised for giving performances that are "witty, wistful, extrovert, introspective and cheeky by turn" (Gramophone). Critics call Hough's interpretation of Beethoven's Piano Concerto No. 3 "lucid, rich with colors and full of surprises" (New York Times) and "not just intellectual but emotional, with uncommon freshness and fire" (New York Classical Review).
We had the opportunity to chat with Stephen Hough about his upcoming Festival appearance.
Grant Park Music Festival: What excites you about performing Beethoven's Piano Concerto?
Stephen Hough: This piece is like a new chapter - for Beethoven, for the piano concerto form itself. Never before was so much passion unleashed between a pianist and orchestra. And the journey from darkness to light over the whole piece moves me every time.
GPMF: What do you enjoy most about Chicago?
SH: I have made so many friends in Chicago over the years. I look forward to Chicago's jazz clubs, Greek food, Millennium Park, and the Art Institute (is there a better museum in the world?). And of course, I'll make a stop at my favorite store, Optimo Hats.
GPMF: How about our weather?
SH: I'll complain about the humidity, of course, but fall in love with Chicago all over again.