News & Stories
Donor Profile - Stephen Smith
December 2, 2020 | Noel Morris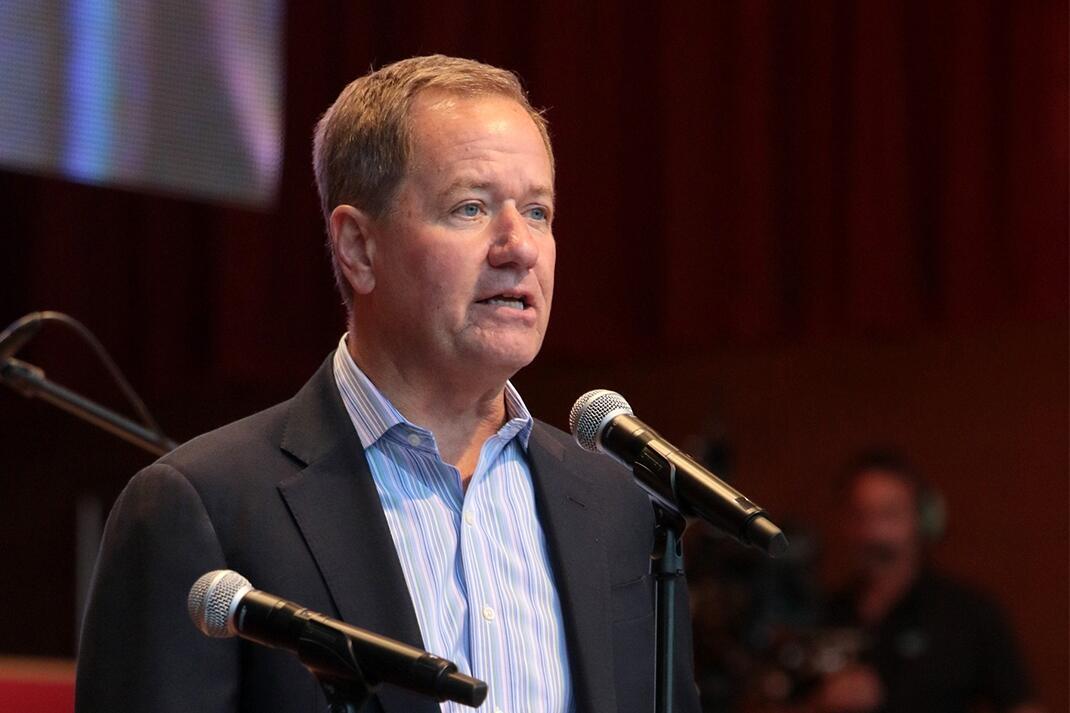 "I've always said I'm the musical dropout of the family. I always wanted to play shortstop instead of the piano."
In fact, the apple didn't fall far from the tree. Chicago-based business leader Stephen Smith comes from a family of musical champions. His parents met in church choir—his father directed the ensemble; his mother sang alto. Visually impaired and orphaned at the age of four, Smith's father, Virgil Smith, learned music at the Iowa School for the Blind and Visually Impaired. He also learned a trade: piano tuning. As a young adult, he studied piano, violin and voice at Moody Bible Institute and the American Conservatory of Music in Chicago.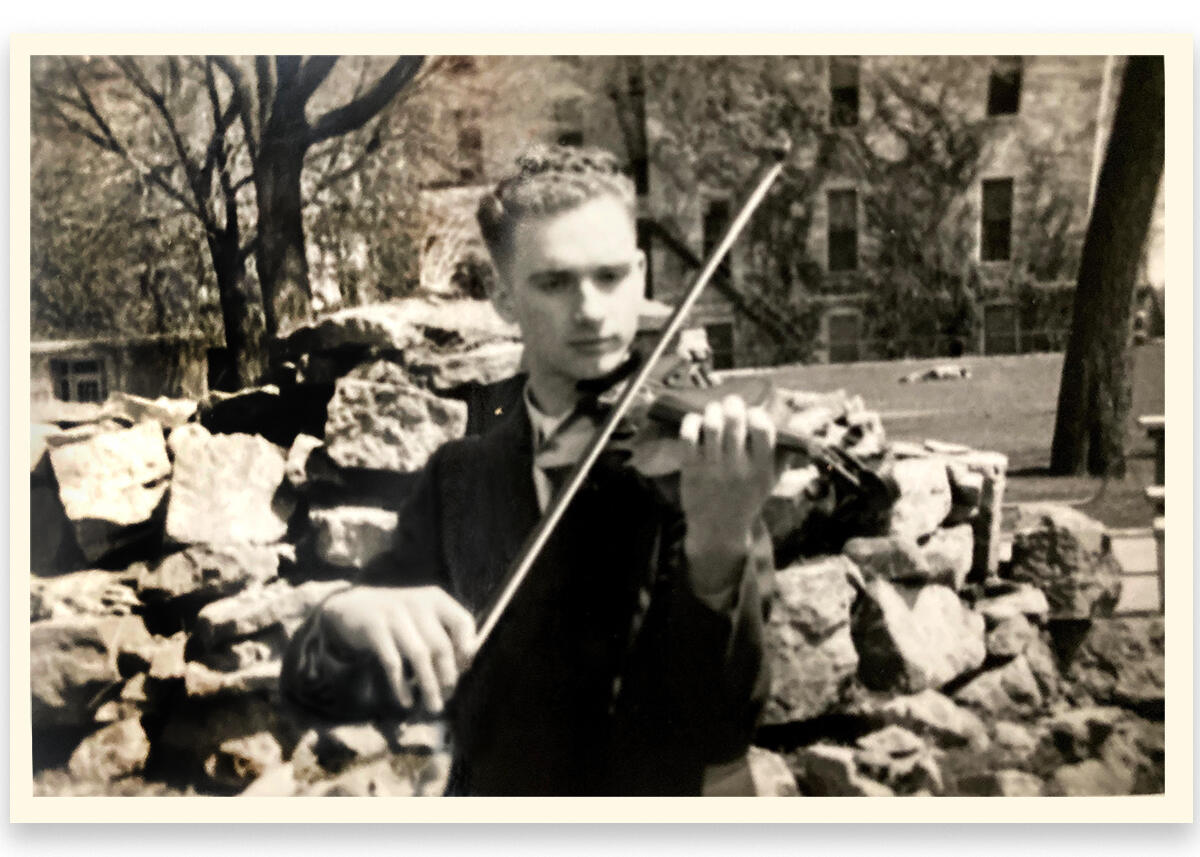 "My dad became a professor of piano at the college level at Moody Bible Institute here in Chicago," said the younger Smith. "He turned his piano tuning hobby into a little business as well. He got to tune for Rubinstein and Serkin. He tuned at Orchestra Hall and, low and behold, tuned pianos for the Grant Park Music Festival."
Apart from singing in the occasional church choir, Steve Smith nearly made a clean break from music. Earning a J.D. degree from The University of Chicago Law School, he eventually landed at AMSTED Industries, Inc. where he now serves as Chairman, President and Chief Executive Officer.
"It was after my dad was gone unfortunately; I was asked to be on the Grant Park board," he said. For Smith, volunteering for the Festival awakened in him a profound connection to the art form. "It was a natural circle. I went deeper into the music once I joined the board. And now it's a passion."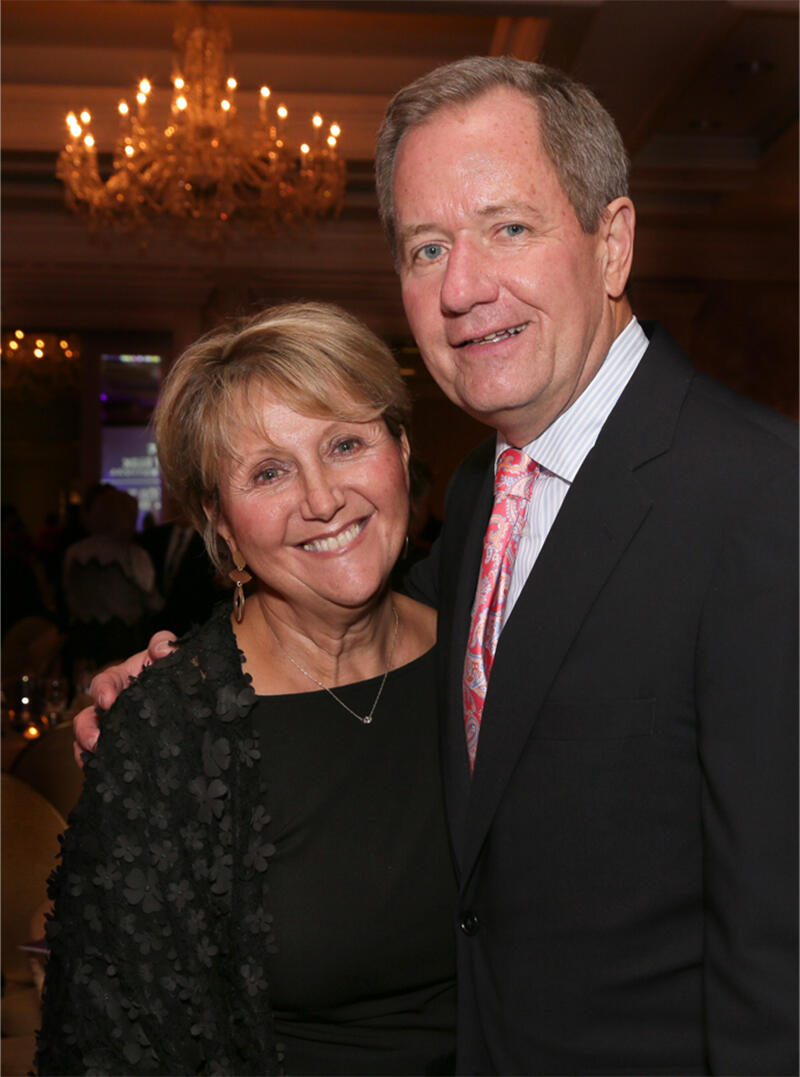 Smith has a long history of community-based volunteer work, especially through his church. Among other charities, he and his wife, Linda, support By the Hand Austin, a kids' club that operates in neighborhoods with a high incidence of gun violence.
"A couple years ago, Natasha Paremski was playing the Rachmaninov Piano Concerto No. 3, and my wife and I arranged for kids from By the Hand to come down and watch her rehearse." he said. "Seeing these little kids, who'd never been exposed to this, watching this dramatic pianist—that's probably one of my top memories at the Festival."
Smith joined the Festival board in 2013 and succeeded Charles "Chuck" Kierscht as board chair in 2017.
"This was a natural fit for Steve," said Festival CEO Paul Winberg. "People naturally look to him for guidance and wisdom about how to think about and move forward in really complicated situations."
Of course, the year 2020 has been all about complicated situations. In the lead-up to the summer, the Festival had neared the end of a successful membership campaign when Mayor Lightfoot closed Millennium Park. Summer festivals were cancelled soon after.
Steve Smith and Paul Winberg faced an unprecedented challenge: they had to put the brakes on a year's-worth of planning, consider the needs of the musicians, shore up Festival finances and contemplate ways of serving the public that didn't involve having musicians and audiences in the same space. Festival Remixed, a virtual season packed with radio broadcasts, master classes, lectures, student activity books and webcasts, was born.
"Having Steve in that role during this period was really fortuitous," said Winberg. "I think the fact that he was having to undo, shift and change on a really large scale at his company helped him to support similar decisions that had to be made on a smaller scale at the Festival."
"They didn't have a playbook," Smith said. "But Paul Winberg and his team were incredibly impressive at adapting and coming up with a whole new approach to put us out there through digital media. What I tried to do was to keep us focused on the longterm viability of the organization; taking steps—some of which were hard steps—to make sure that when we came out of this pandemic, we would still be healthy."
As board chair of the Grant Park Music Festival, Smith not only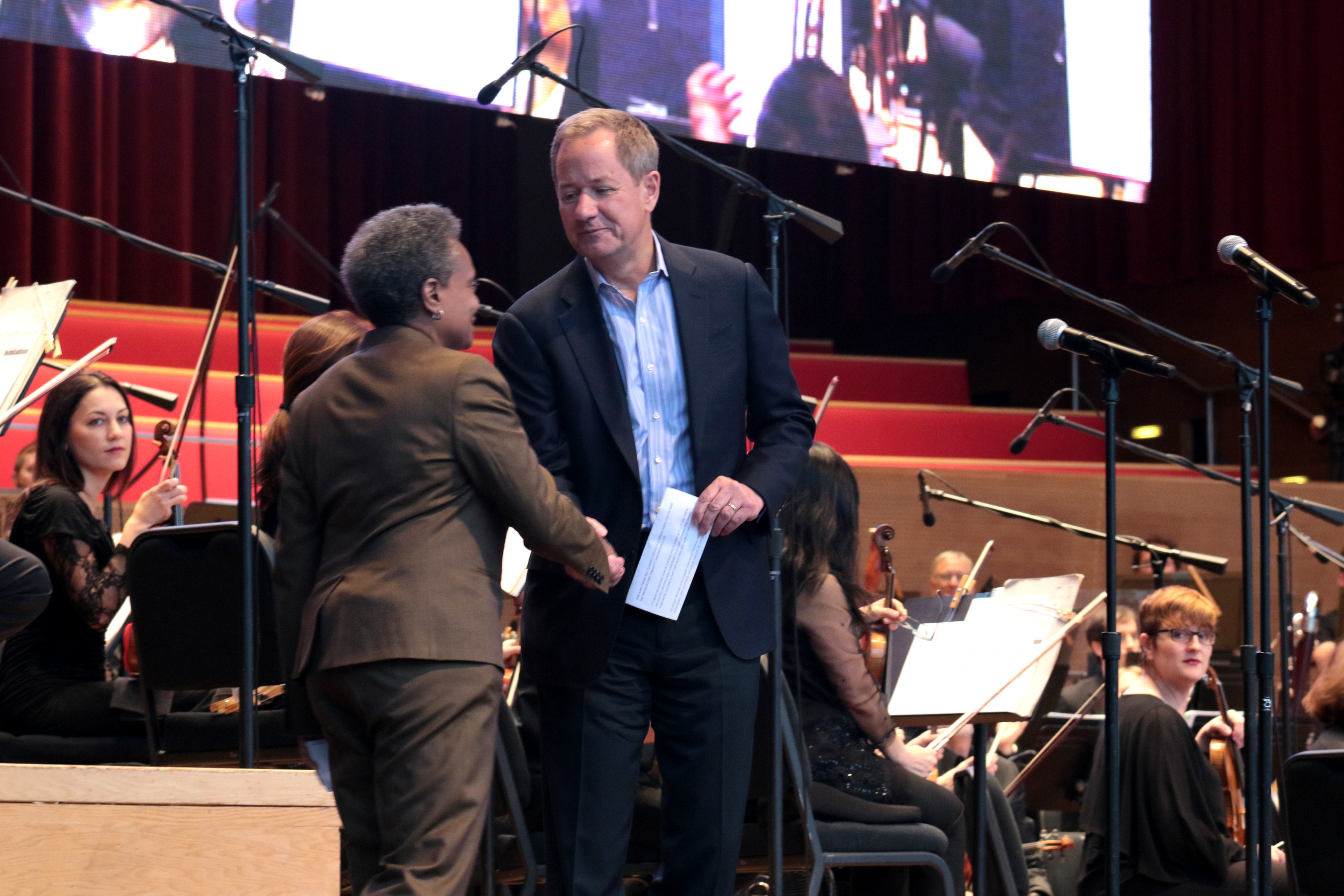 oversees the artistic leadership, which includes Carlos Kalmar, but works side-by-side with Paul Winberg to liaise between the organization and the Chicago Park District, and the city's Department of Cultural Affairs and Special Events. Through the pandemic, advocating for the Festival has been critically important.
"I think for people who aren't even huge classical music fans," he said, "it's so important to have something unique like this for the business health and the cultural health of the city. The arts are what make urban living special. At my company, as we're hiring people—they want to live in the city."
At the end of the month, Steve Smith will step down as board chair, leaving the post to Chicago attorney Adam Grais. Smith will continue to serve on the board, and fight for the thing that has been part of his life since he was a child: free concerts in the park.
"If we're going to build a better society and do more things, we can't be single dimensional," he said. "I've found in business that the people who have an appreciation for the liberal arts—they're the ones who really rise to the top. It's all about people, ultimately. And the arts take you into the souls of people."