News & Stories
Post-Season with Project Inclusion Alum Audrey Lee
November 3, 2021 | Noel Morris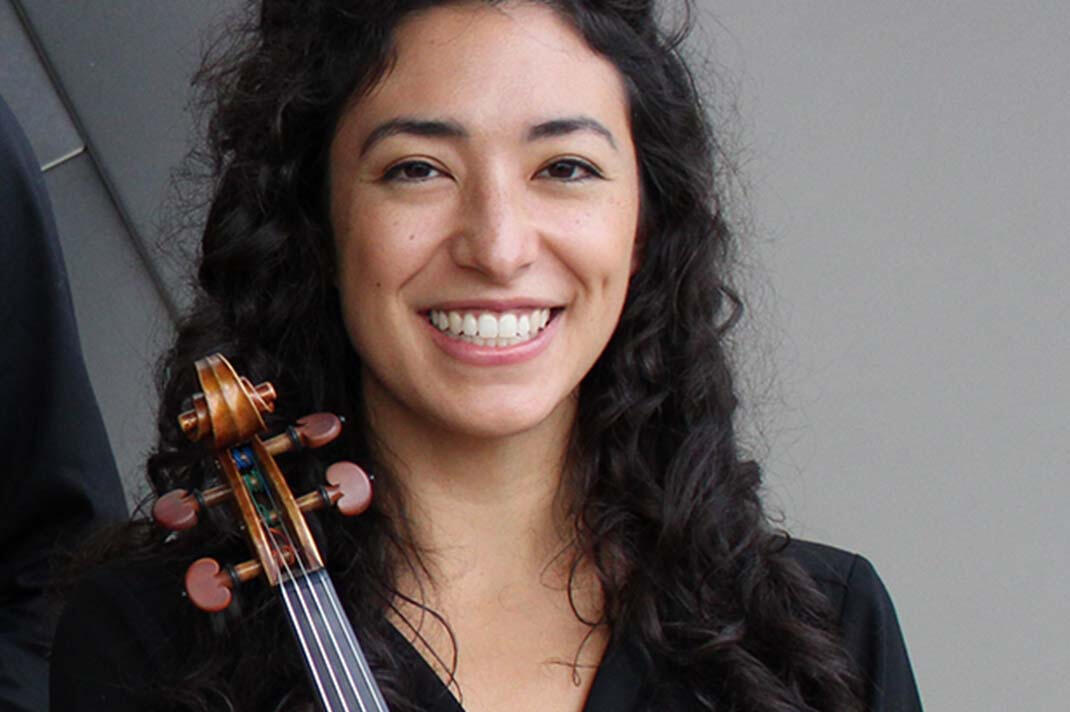 Over the summer, violinist Audrey Lee played in parks across Chicago, made chamber music with members of the Grant Park Orchestra and performed alongside them on the Pritzker stage. Now she's back in Oklahoma with a head full of memories, plus an extra dose of inspiration.
1. Can you tell us a favorite moment or two about your time at the Festival?
I really enjoyed the chance to perform in such a great orchestra. Even when it was hot or humid or I felt fatigued from the Project Inclusion schedule, I had so many moments this summer where I felt grateful to sit alongside musicians who are so talented and inspired. The orchestra concerts and the octet concert [Rush Hour Concert] made me feel like there is nothing I would rather be doing with my life and career.
2. What were some of the greatest challenges of your fellowship and do you think it helped further your development as a musician?
As much as I loved getting to perform for live audiences, this past summer came after a pandemic year spent largely at home with so many of my concerts and projects cancelled. I felt like I had to relearn the thrill and vulnerability of live performance at the insane pace of the Grant Park Music Festival. It forced me to be uncomfortable and insecure, and then to get over it and do my best to deliver. The stakes felt high all summer because I was surrounded by musicians who I respect—and I loved being pushed in that way.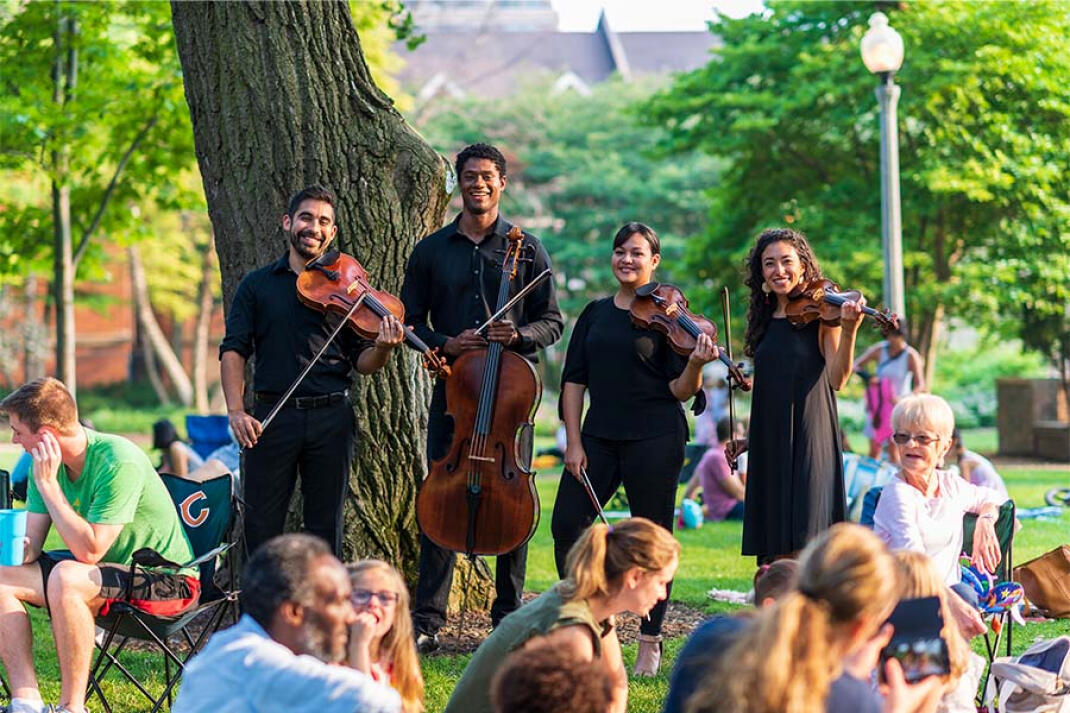 3. While you were at the Festival, you held an important role in introducing music to new audiences. What was that like?
Throughout the summer we had so many people approach us after park concerts to ask questions about the program or express gratitude for the concert. Occasionally we would see people dancing to some of the pieces we performed—especially at our children's concerts, but also at a couple of the neighborhood parks concerts. Seeing this level of engagement, as well as simply seeing people enjoy themselves while gathering at these concerts was so energizing for me. It was a consistent reminder throughout the summer of how powerful the arts can be in terms of human connection.
4. What have you been doing since you left Chicago?
I landed back home one week into the semester at Southeastern Oklahoma State University where I'm an adjunct instructor. I am teaching Aural Skills, String Methods, and private lessons. I have also been remotely preparing for some projects with the Kahlo Quartet—a Philadelphia-based quartet that I am in.
5. What do you hope to be doing in the future?
I really enjoy the teaching and performing that I am able to do now. The Kahlo Quartet is currently project-based, and I am hoping that this spring we can make more of our ideas for collaborations and commissions come to life.
Since her fellowship, Audrey Lee returned to the Festival to speak on behalf of the program and to perform with the Quartet at the annual Advocate for the Arts Awards Benefit this past October. The Project Inclusion fellowship offers intensive training to gifted young professional string players and singers to promote greater diversity, equity and inclusion in the classical music field. For audition information, please inquire here.