News & Stories
Insights
Rising Star Benjamin Beilman Comes Home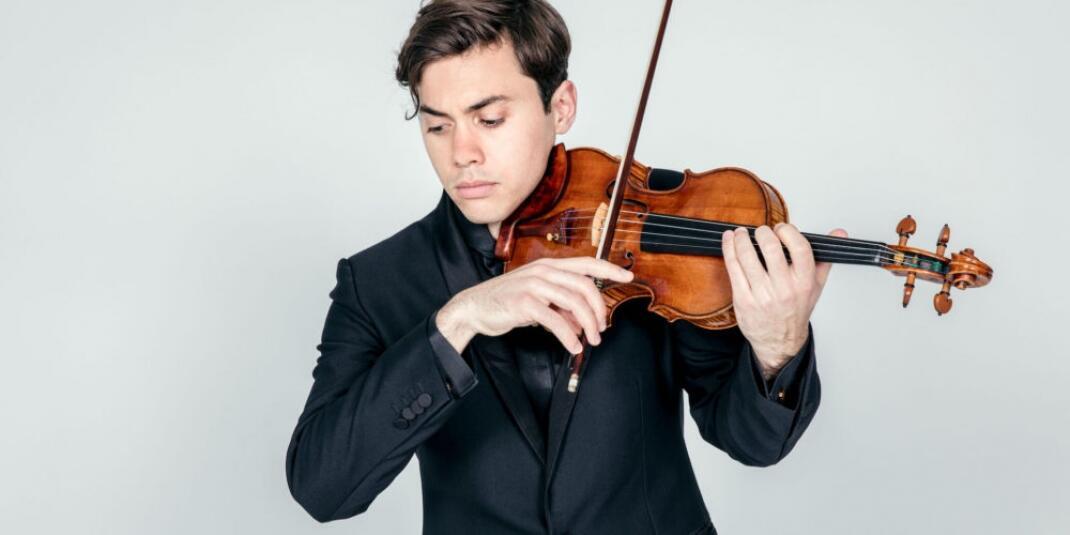 Opening night cannot come soon enough and with it comes the Festival debut of the brilliant young violinist Benjamin Beilman, one of the classical world's most rapidly rising stars.
Originally from Chicago, Beilman began playing the violin at age five. He first caught the world's attention nine years ago when he won First Prize in the 2010 Young Concert Artists International Audition, and Grand Prize in the Montréal International Musical Competition.
Now at age 30, he has received accolades from critics around the world, including a recent rave from The New York Times who called him "an exciting performer, full of rich sound and plenty of brilliance, conveying dreamy lyricism and heated intensity."
With the Grant Park Orchestra, Beilman will perform Prokofiev's First Violin Concerto. "The piece demands a lot of attention to detail and spontaneous energy in the moment," he told us on a recent trip to Chicago. "It has a very difficult second movement, a machine-like scherzo, but it's also a piece that offers a lot of warmth and color while still being incredibly demanding and virtuosic."
The thrill of performing in his hometown does come with a touch of anxiety. "I've been coming to the Festival for years, but, there's a big difference being the soloist on the stage," he confessed. "It's the Pritzker Pavilion in Millennium Park … there's just no better place in the world!"
Catch Benjamin Beilman performing Prokofiev's Violin Concerto No. 1 on Wednesday, June 12 with Carlos Kalmar and the Grant Park Orchestra.