News & Stories
Insights
Christian Tetzlaff Returns to the Festival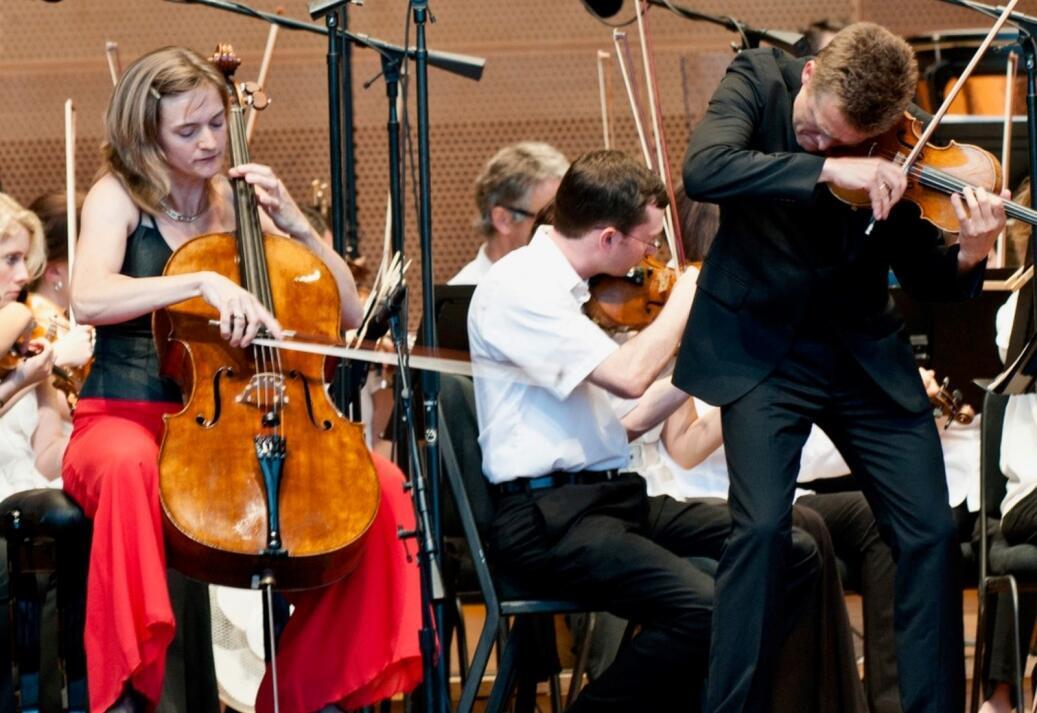 Festival Remixed revisits the violin virtuoso's performance in Brahms Double Concerto on WFMT and online as host of a master class with Chicago area students.
"We are talking about one of the greatest violinists alive—Christian Tetzlaff," said Carlos Kalmar. He'd worked with him since the violinist was 19 years old and seen him grow as a musician over the past 35 years. Kalmar has invited him to perform with the Grant Park Orchestra five times in a ten year span. This year, Tetzlaff was on the calendar to perform Elgar's massive Violin Concerto—but it wasn't to be; COVID-19 played havoc with the Festival's 2020 season. Still, as Kalmar planned the virtual season, which offers an alternative to in-person performances, he found a role for his old friend.

Reaching all the way back to the summer of 2012, the weekly WFMT radio broadcast "Festival Remixed" features Christian Tetzlaff with his sister Tanja (an acclaimed cellist) performing the fiery Brahms Double Concerto with the Grant Park Orchestra. That broadcast can be heard on Wednesday, June 24 at 6:30 PM.
"We are talking about one of the greatest violinists alive—Christian Tetzlaff

Carlos Kalmar, Artistic Director and Principal Conductor
"I can't believe that was eight years ago," said Jeremy Black, the Festival's concertmaster. "What I remember about having Tanja and Christian together was how strong each of their musical voices were."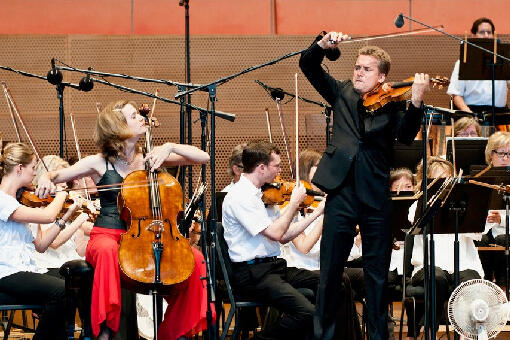 "Christian is the type of musician who provokes a response from those around him," Black continued. "He uses rehearsals to push and pull the orchestra (and conductor) to shape the music, then lets it settle in performance."

In addition to the radio broadcast, audiences can see Tetzlaff on August 7 at noon when he leads a master class with Chicago-area music students via Zoom. A part of the Festival's Visiting Masters series, the class is free and available to watch via YouTube.

Master classes can be agonizing or exhilarating for the student musician—Jeremy Black still talks about a master class that taught him lessons in phrasing that he uses even today. For everyone else, these musical encounters provide a window into the artistry of music making, and deepen the listening experience.

Don't miss Christian Tetzlaff twice this summer—on the radio with the Brahms Double Concerto (June 24, 6:30 PM) and online with Virtual Visiting Masters (August 7, Noon).