News & Stories
News
Welcome to our New Musicians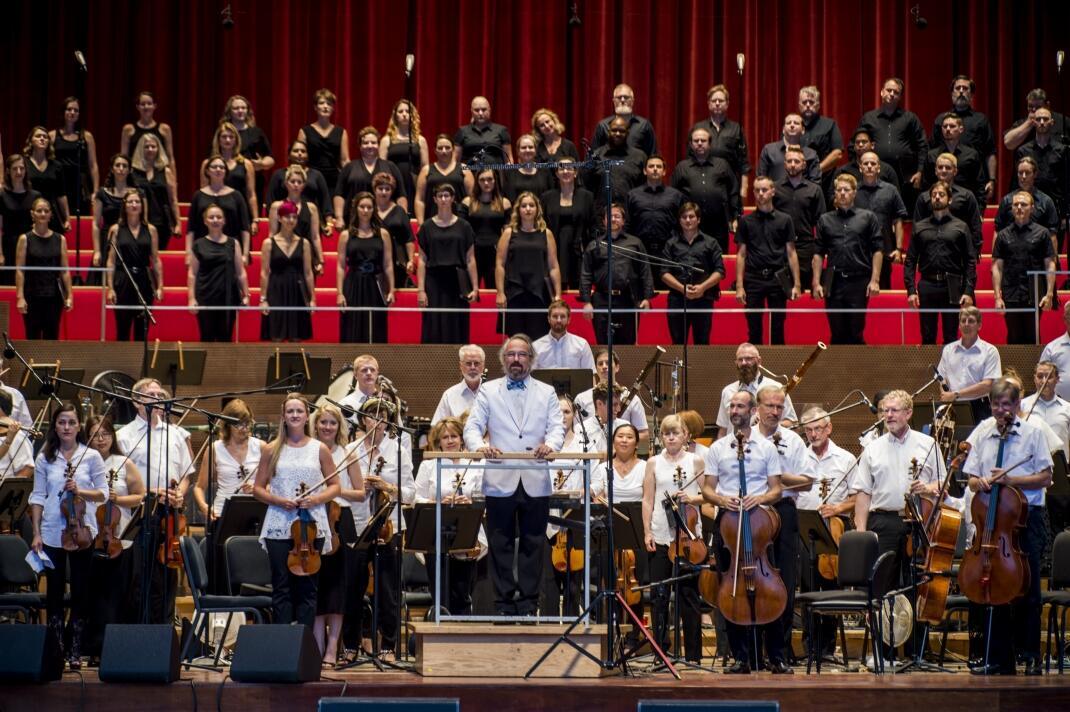 From familiar faces in new places, to new faces in old places, the Grant Park Music Festival has some introductions to make! Get to know a little bit more about the people behind the music you love—from the longtime Festival violinist who became our Assistant Concertmaster this year, to the newcomers who spend their summer break with us after a year of performing around Chicago and all over the world. To our new orchestra and chorus members: welcome to the Festival!
Longtime Grant Park Music Festival orchestra member, DAYNA ANDERSON HEPLER, has been promoted to Assistant Concertmaster from her position as Associate Concertmaster with the Festival. Anderson Helper is also Assistant Concertmaster of the Pennsylvania Ballet, Assistant Principal Second Violin of the Opera Company of Philadelphia, Principal Second Violin in Symphony in C, and a member of both the Chamber Orchestra of Philadelphia and Harrisburg Symphony.
JULIE DeBOER, ALTO, is a member of the voice faculty at the University of Wisconsin-Eau Claire. Recent solo performances include a concert of Bach arias with the Eau Claire Chamber Orchestra, Vivaldi's Stabat Mater and Mozart's Requiem with the UWEC Symphony Orchestra. She holds a Master's Degree in Voice Performance and Literature from Northwestern University.
MARGARET FOX, ALTO, is a member of the Music of the Baroque Chorus and has performed with Haymarket Opera, Bach and Beethoven Ensemble, Chicago Bach Project, American Bach Soloists, Madison Bach Musicians, St. Charles Singers, Downers Grove Choral Society, Opera for the Young, Florentine Opera. She received a Master's Degree in Vocal Performance from the University of Wisconsin in Madison.
ILANA GOLDSTEIN, ALTO, sings with Music of the Baroque and other ensembles in the Chicago area. Most recently, she performed for Northwestern University's New Music Conference (NUNC! 3), and in NON-Op: Open Opera Works' most recent FEED Salon. She also teaches Suzuki violin and plays with the Lakeview Symphony. She received her Masters in Voice and Opera from Northwestern University's Bienen School of Music.
MICHAEL HAWES, BASS, is a member of the Chicago Symphony Orchestra and Music of the Baroque choruses, Schola Antiqua, and His Majesty's Men. Also a trumpeter, he has performed with Detroit Symphony Orchestra, Music of the Baroque, and National Symphony Orchestra of Taiwan and was recently appointed principal Trumpet of the newly established Sun Symphony Orchestra in Hanoi, Vietnam.
NICOLE HAYWOOD, ASSISTANT PRINCIPAL BASSOON, joins the Kansas City Symphony as Acting Second Bassoon for their 2018–2019 season. She served as Acting Principal Bassoon of the Charlottesville Opera in 2016 and has also held the positions of Second Bassoon in the Round Rock Symphony and Acting Second Bassoon in the Mid-Texas Symphony.
KATELYN LEE, SOPRANO, performs with the Chicago Symphony Orchestra, Lyric Opera of Chicago, and Music of the Baroque. Most recently, she understudied the role of Doris Parker in Lyric Opera's Charlie Parker's Yardbird. Other credits include Antonia in Man of La Mancha with Cedar Rapids Opera and Mizzi in the American premiere of The Ball at the Savoy with Chicago Folks Operetta.
YOSHIHIKO NAKANO, ASSISTANT PRINCIPAL VIOLA, is a member of the Chamber Orchestra of Philadelphia and Harrisburg Symphony Orchestra, and a substitute violist with Philadelphia Orchestra and St. Paul Chamber Orchestra. Previously, he was rotating Principal Viola of the Verbier Festival Orchestra and Julliard Orchestra and Associate Principal Viola of the Curtis Symphony Orchestra.
JOSEPH SHADDAY, TENOR, is originally from Indianapolis and has also been a member of Cantus, an all-male vocal ensemble, based in Minneapolis. He has performed with opera companies all across the United States including Lyric Opera of Chicago, Santa Fe Opera, Glimmerglass Festival, Pensacola Opera and Indianapolis Opera. Shadday received his Bachelor's in Music from DePaul University and his Masters in Music from the University of Maryland.
ANDREW SMITH, PRINCIPAL TUBA, was appointed to the Lyric Opera of Chicago orchestra in January 2012. A highly sought-after tubist in his native Texas, he has also performed with orchestras throughout the Midwest including the Chicago Symphony Orchestra, the Milwaukee Symphony Orchestra, the Indianapolis Symphony Orchestra and the Chicago Philharmonic.
ALAN TAYLOR, TENOR, has been the soloist for Bach's Magnificat, Haydn's Lord Nelson Mass, Mozart's Coronation Mass, Beethoven's Symphony No. 9, and Britten's Saint Nicholas. Taylor maintains a voice studio at the Wheaton Yamaha Music School, is a member of the Chicago Symphony Chorus, and is the Associate for Communications at St. James Cathedral.