News & Stories
News
The Wizard of Oz with the Grant Park Orchestra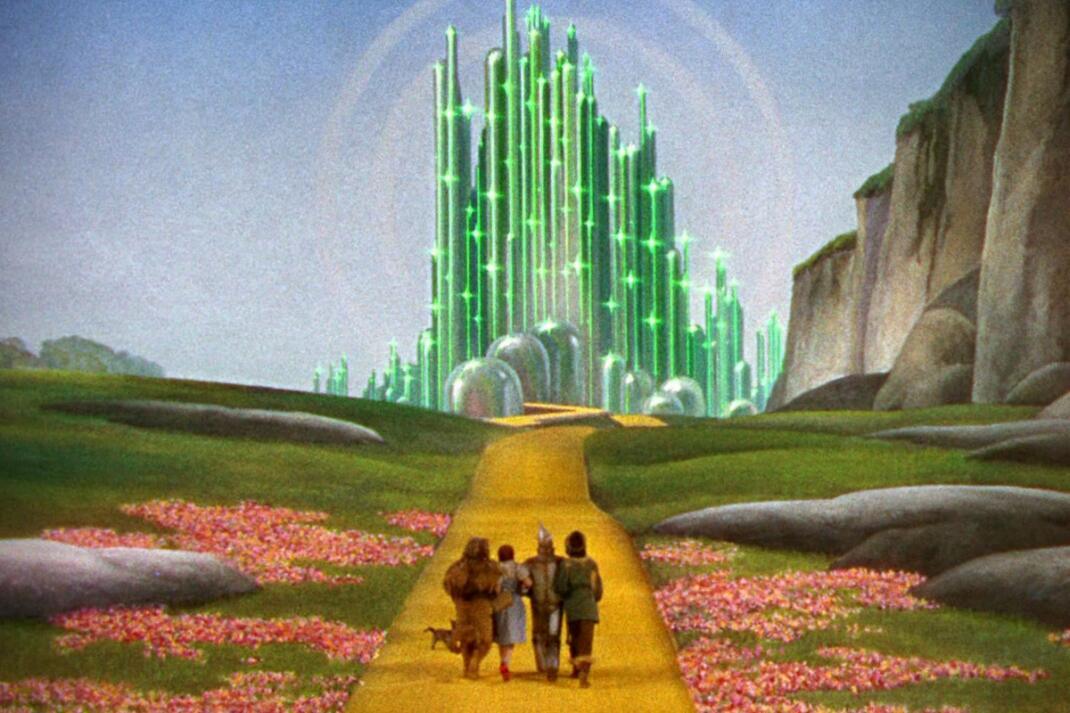 Love the film The Wizard of Oz? Come watch it on the giant LED screen at Millennium Park's Jay Pritzker Pavilion with the Grant Park Orchestra providing the live soundtrack to this classic film. Join us for Classic Movie Night: The Wizard of Oz on Wednesday, July 10, led by conductor Norman Huynh.
Start the evening at 6:30 PM with the Grant Park Music Festival's Costume Party at Cloud Gate. Dress as your favorite character from Oz, and join the fun—full of trivia contests, prizes, a sing-along and a group photo shoot at Cloud Gate. The film begins at 8 PM at the Jay Pritzker Pavilion.
One Night Member Passes for reserved seats close to the stage are available by calling 312.742.7647 or online at gpmf.org. Reserved seats begin at $26. There are also seats available for free in the Seating Bowl and on the Great Lawn, available on a first-come, first-served basis.
According to the Library of Congress, The Wizard of Oz is the most seen film in movie history. Roger Ebert chose it as one of his Great Films, writing that "The Wizard of Oz has a wonderful surface of comedy and music, special effects and excitement, but we still watch it six decades later because its underlying story penetrates straight to the deepest insecurities of childhood, stirs them and then reassures them." The Wizard of Oz won two Academy Awards in 1939, for Best Original Song ("Over the Rainbow") by Harold Arlen (music) and E.Y. "Yip" Harburg (lyrics), and Best Original Score by Herbert Stothart, and was nominated for Best Art Direction, Best Color Cinematography, Best Special Effects.
Did you know that "Over the Rainbow" almost didn't make its way into the film? During test screenings and final editing in the summer of 1939, several MGM executives wanted to remove the song, believing it was too sad or it slowed the pace of the movie. Producer Mervyn LeRoy and assistant producer Arthur Freed argued passionately for the song's inclusion; LeRoy reportedly threatened to quit the film if the song was cut. Their protests were effective, and MGM decreed that the song remain in the film. Today, "Over the Rainbow" is considered one of the greatest songs written for a film, and you're probably singing it to yourself as you read this. Don't worry, we will for sure keep it in the concert.
This screening and live score performance is led by Conductor Norman Huynh, who is now in his third season as Harold and Arlene Schnitzer Associate Conductor of the Oregon Symphony, where he conducts classical subscription, film, education, family and special concerts. This season, Huynh makes his debuts with the Rochester Philharmonic, Grant Park Orchestra and Omaha Symphony, and returns to the St. Louis Symphony Orchestra. He was Assistant Conductor for the Portland Symphony Orchestra in Maine from 2013-2016 and has also served as an Assistant Conductor for the Spoleto Music Festival, Opera Carolina and Baltimore Grand Opera. His additional podium appearances include engagements with the City of Birmingham Symphony (UK), Baltimore Symphony, Toledo Symphony, Charlotte Symphony, Naples Philharmonic, Memphis Symphony, 45th Parallel Chamber Orchestra, Leipziger Symphonieorchester, Orchestra Sinfònica del Vallès of Spain, and The Princess Galyani Vadhana Youth Orchestra of Thailand. Huynh studied at the Peabody Institute in Baltimore, Aspen Music Festival and School, and Tanglewood, and won the Felix Mendelssohn-Bartholdy Scholarship from the Manhattan School of Music, which enabled him to study with Kurt Masur in Leipzig; his other teachers include Robert Spano, Gustav Meier, Markand Thakar and Marin Alsop. In 2012, Huynh co-founded the Occasional Symphony, an organization that spreads orchestral music throughout the city of Baltimore. With an extensive background in music education, he develops youth concerts to provide a tailored and meaningful experience for concertgoers of all ages. Huynh's performances have been nationally broadcast on American Public Media's Performance Today.
This event is part of the Festival HD series.