News & Stories
Women's History and Festival 2022
March 1, 2022 | Noel Morris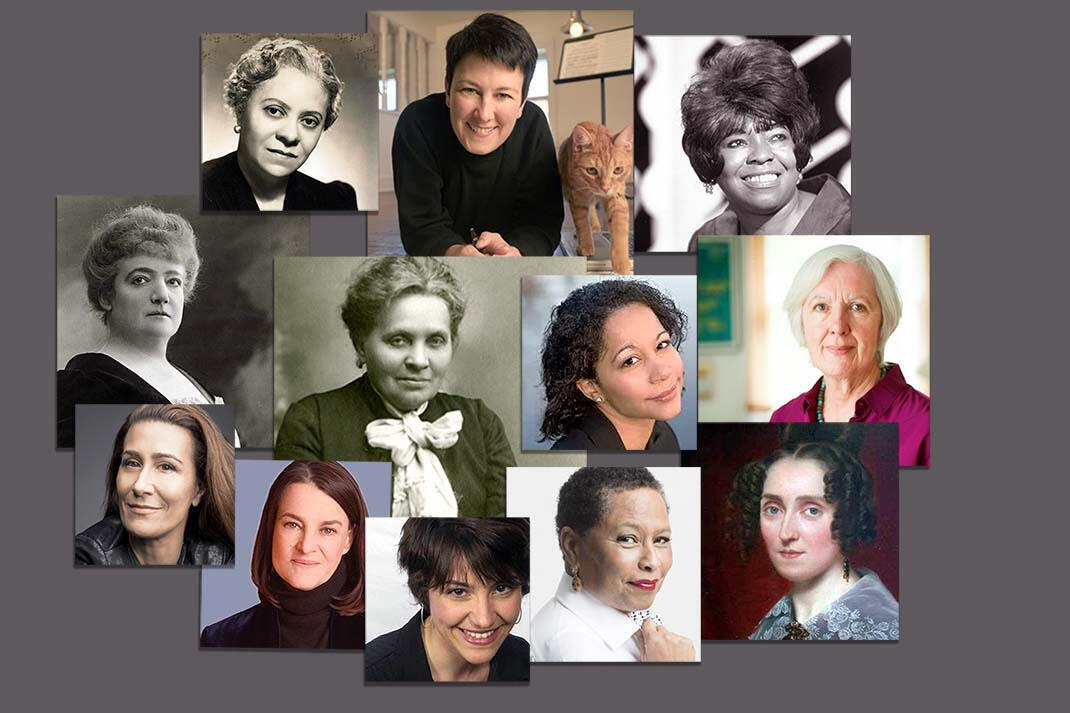 If you're one of those people who finds history dull and lifeless, think again. Feed your brain with stories about people who dared to live boldly—all part of this year's Grant Park Music Festival.
Augusta Hòlmes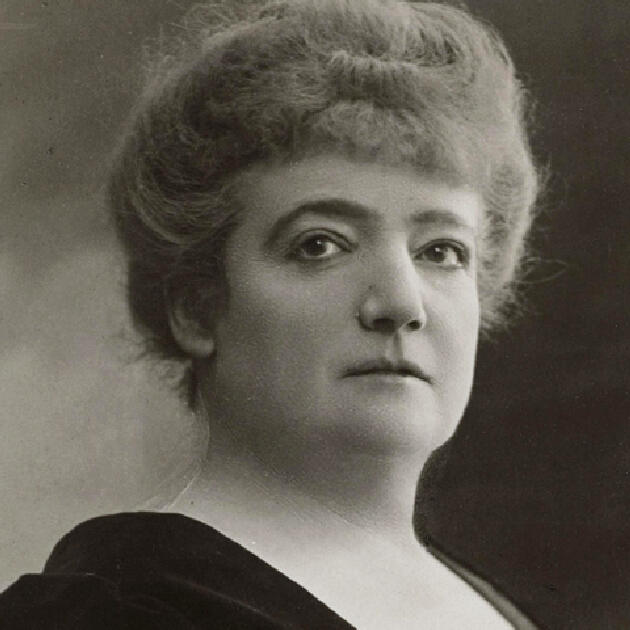 The greatest barrier for Augusta Holmès had been her mother, who prevented her from studying music. When she lost her mom at age eleven, music lessons soon followed. As the sole heir to her father's fortune, Holmès (a French woman of Irish descent) enjoyed a level of independence that was rare among women. Without a husband to subsume her identity, she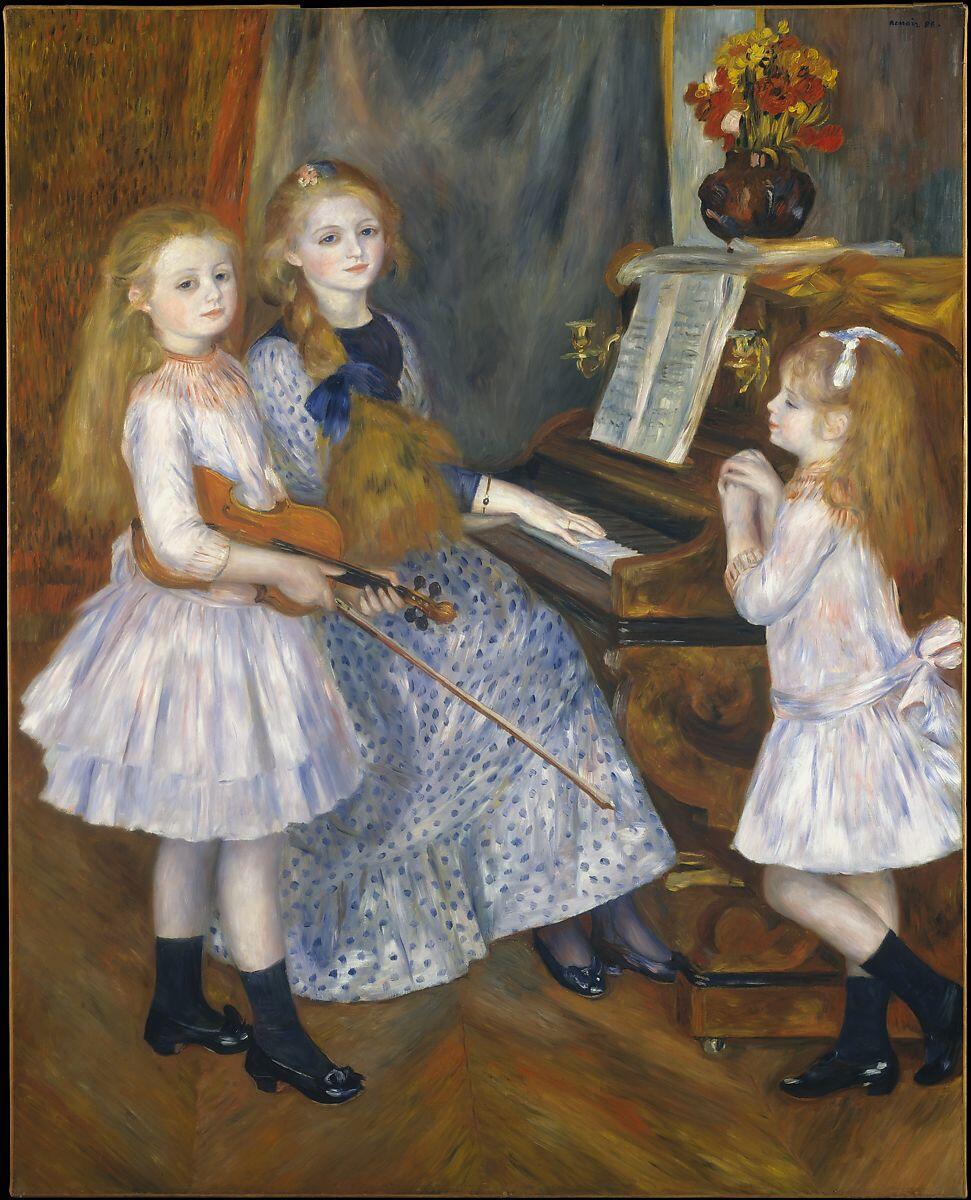 made the unconventional move of publishing music using her own name and hosted a popular salon in Paris from a young age. With César Franck and Franz Liszt in her corner, she advanced herself as a composer, writing choral works, symphonic poems, operas, and songs. Although she never married, she had a prolonged love affair with the symbolist poet Catulle Mendèz, producing five children (Mendèz's wife, in turn, became the lover of Richard Wagner).
To some, Holmès' compositions were shockingly "virile," if inappropriate for a woman. Commissioned to write a piece commemorating the 100th anniversary of the Storming of the Bastille, she produced the Ode triomphale en l'honneur du centenaire de 1789 featuring a whopping 1,300 performers. The piece was part of the Exposition Universelle, which also gave the world the Eiffel Tower.
This summer, Augusta Holmès' symphonic poem Andromède makes its Grant Park Music Festival debut on the weekend of August 5.

Albertina Walker
Known around the world as the "Queen of Gospel," Albertina Walker helped elevate gospel—a bedrock of Chicago's south-side churches—into an international phenomenon. Through her group the Caravans, she launched the careers of iconic singers such as Inez Andrews, Shirley Caesar, James Cleveland, Bessie Griffin and Dorothy Norwood. Her CD "Songs of the Church: Live in Memphis" won a Grammy Award in 1995. Recently, her 1959 recording "Lord, Keep Me Day by Day" was entered into the National Recording Registry, a list of sound recordings at the Library of Congress that "are culturally, historically, or aesthetically significant, and/or inform or reflect life in the United States."
Albertina Walker's "I Can Go to God in Prayer" will be part of the Festival's A Gospel Jubilee (July 27) featuring the Soul Children of Chicago with the Grant Park Orchestra.

Louise Farrenc
What a powerhouse she must have been! Louise Farrenc has only recently been rediscovered, but her music is quickly making its rounds, even in the absence (to date) of an English-language biography.
Louise Farrenc (née Dumont) had the good fortune to come from a family of artists. Her father was a famous sculptor. As he recognized the formidable pianist developing under his nose, he found for her the best instruction available, including composition lessons with Anton Reicha (she couldn't formally enroll in the Paris Conservatory).
Farrenc married a flutist and became a famous pianist while helping her husband establish one of the largest music publishing houses in France. As a composer, she won recognition from such luminaries as Robert Schumann. In 1842, Farrenc was appointed professor of piano at the Paris Conservatory—their only female professor of the entire 19th century. After ten years, she was such a prized teacher she demanded equal pay—and got it.
This summer, the music of Louise Farrenc makes its Grant Park Music Festival debut on July 20.

Judith Weir CBE
In 400 years of pairing composers with official matters of state, Judith Weir is the first woman to hold the position of Master of the Queen's Music, a royal appointment established in the year 1626. In this capacity, Weir writes a piece roughly once a year for a national event attended by the Queen, typically a commemorative service in Westminster Abbey or St Paul's Cathedral. Weir also leverages her position to support the work of music teachers in the United Kingdom, particularly in state schools. When she isn't working in the service of the Queen, Weir stays works on commission from international soloists and performing arts organizations, writing a range of works from art songs to concertos to chamber pieces to operas.
Her "ghost cantata" We Are Shadows will be featured during the opening weekend of the 2022 Grant Park Music Festival on June 17 and 18.


Tebogo Mannakgotla
She's considered one of the most prominent Swedish composers of her generation. Tebogo Mannakgotla is making her mark in the opera house and in the concert hall. The daughter of a one-time South African refugee who had left his homeland to escape Apartheid, she now has been featured in Cape Town, collaborating with the Swedish dance troupe Scenkonst Sörmland on new productions at the Baxter Theatre.
During Festival 2022, pianist Andrea Haefliger and flutist Marina Piccinini perform a world-premiere composition by Mannakgotla on August 7, part of the CenterStage series.

Jeanine Tesori
If you ask people to name female Broadway composers, their list
s tend to be rather short, but often the name Jeanine Tesori sits at the top. She's composed the music for five Broadway shows and received five Tony nominations, winning Best Original Score in 2015 for Fun Home alongside Lisa Kron. Strictly a composer, she has a knack for choosing the right lyricist.
"She works with the best and makes them sing," said Lin-Manuel Miranda. Four times she's collaborated with the Pulitzer Prize-winning dramatist Tony Kushner.
"I've never met anybody more . . . emotionally intelligent about human beings than she is," said Kushner. "She has this absolutely uncanny ability to translate that into music."
More recently, Tesori crossed into opera, writing the score to Blue among others.
Her credits include Violet, Thoroughly Modern Millie, Caroline, or Change, Shrek the Musical, Mulan II and Soft Power. This summer, Festival 2022 presents a song from Caroline, or Change during the annual Broadway extravaganza on July 8 and 9.
Elfrida Andrée
Elfrida Andrée was born in Visby, Sweden. Along with her older sister, Fredrika, she took music lessons from her father and then received special dispensation to become an extramural organ and composition student at the Royal Academy of Music in Stockholm (women were not admitted to the Academy at that time). In order to work as an organist, Andrée lobbied to change the law prohibiting women from holding such a position in the church (one conservative MP wrote "the sight of a woman on the organ stool [would be] indecorous and disruptive of devotion"). She went on to become the organist at Gothenburg Cathedral, the first woman in Europe to hold a position of that stature. In Sweden, she was the first woman to work as a professional organist, the first to work as a telegraph operator (again she had to change the law), and the first to conduct an orchestra.
This summer, Grant Park Music Festival audiences will hear a chamber work by Andrée during a CenterStage concert on July 17.
Eleanor Alberga OBE
Born in Kingston, Jamaica, composer Eleanor Alberga moved to London to study at the Royal Academy of Music in 1970. Working for the London Contemporary Dance Theatre, she began making piano improvisations that became the stuff of legend. Before long, dance companies were paying her to write ballets. Today, she is the composer of acclaimed operas, symphonic and solo works. In 2021, she was awarded an OBE (Officer of the Most Excellent Order of the British Empire) for her service to British music.
This summer, the music of Eleanor Alberga makes its Grant Park Music Festival debut with the ZOFO piano duo during a CenterStage concert on June 19.

Jennifer Higdon
Jennifer Higdon was fifteen years old when she started noodling around on the flute. She didn't take lessons until eighteen. Composition followed at twenty-one. As a late bloomer, her success belies her history. Today, her music is among the most often performed of any living classical composer (averaging some 200 performances every year). With more than seventy CDs, she's won multiple awards, including three Grammys and the Pulitzer Prize.
Jennifer Higdon's Percussion Concerto receives its Festival premiere on July 13.
Florence Price
As a Black child born in 1880s Arkansas, Florence Price was denied access to formal music lessons. Trained by her mother, Price went on to study piano, organ, and composition at the New England Conservatory. She returned to the South to become a music teacher, but after a series of lynchings, joined the Great Migration and landed in Chicago. In 1932, her Symphony in E minor won Chicago's Wanamaker Music Contest, which led to a performance with Frederick Stock and the Chicago Symphony Orchestra. It was the first time a major American orchestra had played a symphony by a Black woman.

This season, the Grant Park Music Festival features Price's Piano Concerto in One Movement. Part of the Opening Night celebration on June 15, the concert features Price specialist Michelle Cann as soloist.

Libby Larsen
One of the most popular living American composers, Libby Larsen has a catalog of more than 500 works, from art songs to chamber music to large-scale orchestral works to more than a dozen operas. With more than fifty commercial recordings, she's won a Grammy award and also received a Lifetime Achievement Award from the American Academy of Arts and Letters. As much an advocate for American music as she is a contributor, she co-founded the American Composers Forum in 1973 with the late Stephen Paulus to promote the hiring of working composers.
This year, Larsen's Deep Summer Music receives its Festival debut on August 10.
Abbie Betinis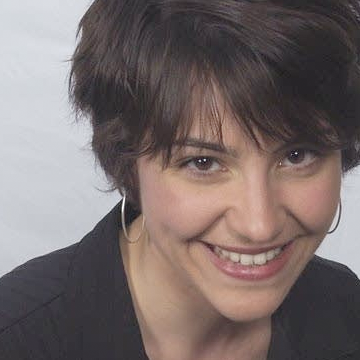 Wisconsin native Abbie Betinis was valedictorian of her high school and won a piano scholarship to St. Olaf College in Minnesota. As a sophomore, she was forced to withdraw from school after having been diagnosed with Hodgkin's lymphoma. When she returned to school, she changed majors to composition and linguistics—a perfect combination for someone who would make a career out of writing music for the human voice.
As a choral composer, Betinis has had works performed in great cathedrals, Carnegie Hall, schools, prisons, and state capitols. She's written music for some of the world's premier vocal ensembles, including Cantus and the Dale Warland Singers. Part of a much-loved holiday tradition, she writes a new Christmas carol every year to be premiered on Minnesota Public Radio. By the age of thirty, Betinis was a three-time cancer survivor, an experience she says continues to shape her musical voice.
Her piece To the Evening Star is featured on the Festival's 60th Anniversary Choral Spectacular with Christopher Bell and the Grant Park Chorus on Thursday, August 4 at the Jay Pritzker Pavilion and on Monday, August 8 at the South Shore Cultural Center.