News & Stories
Insights
Women's History and Festival 2023
March 1, 2023 | Noel Morris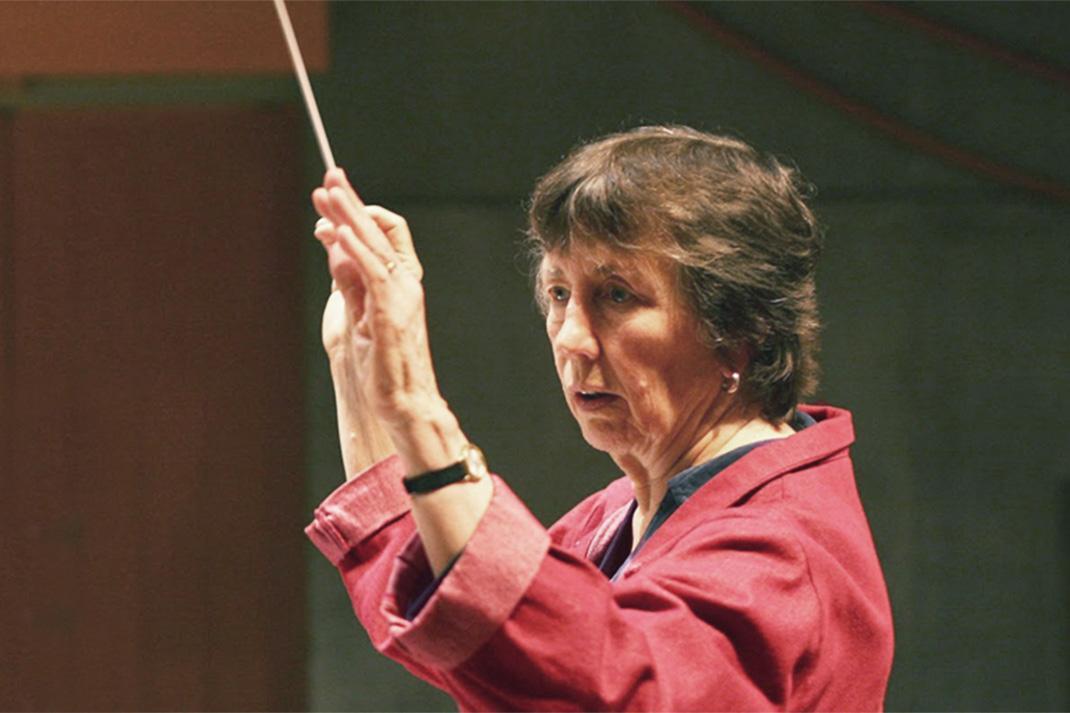 During the month of March, we tip our hats to the women behind the music. Get to know some of the composers from the 2023 Festival lineup.
Clarice Assad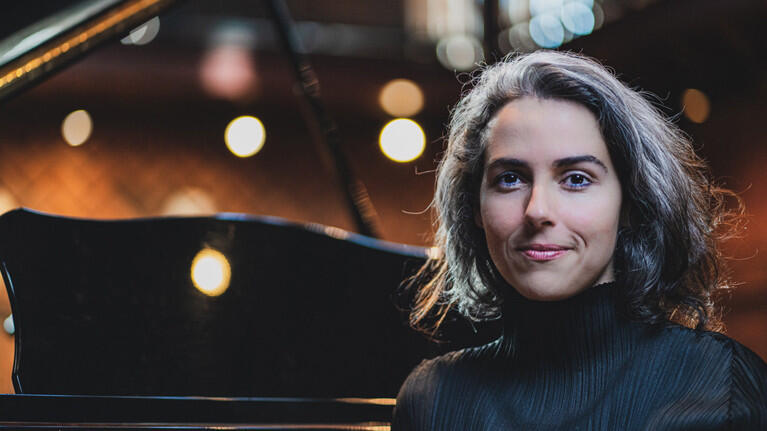 Brazilian-American Clarice Assad is a composer, vocalist and multi-instrumentalist. She has shared the stage with artists ranging from Bobby McFerrin to Paquito D'Rivera. Her works have been performed by various artists from Yo-Yo Ma to the Philadelphia Orchestra. Fluent in Portuguese, French, and English, she has lived in Brazil, France, and right here in the Midwest, having earned degrees from Chicago's Roosevelt University and the University of Michigan.
Unsuk Chin
Unsuk Chin was born in Seoul, South Korea, and was initially self-taught at the piano. She studied music at Seoul National University before moving to Germany to study with the legendary modernist Hungarian György Ligeti. Early in her career, she dabbled in writing electronic music, but is now a regular with major orchestras in Europe, Asia, and the United States. On August 2, the Grant Park Orchestra performs her subito con forza, "suddenly, with power," a tribute to Beethoven written for the 250th anniversary of his birth.
Anna Clyne
NPR described her as "fearless." The New York Times praised her "uncommon gifts and unusual methods." As one of the world's most in-demand composers, Anna Clyne is finding a home in interdisciplinary arts through a variety of collaborations in film, visual art, dance, and opera. Her name has been associated with various artists and organizations from MoMa to Björk. This summer, the Grant Park Orchestra performs a true crowd-pleaser: her delicious showpiece This Midnight Hour on July 14 and 15.
Valerie Coleman
Among the "Top 35 Women Composers" (Washington Post), Valerie Coleman is gracing major orchestras across the United States. Her recent collaborations include the Metropolitan Opera, Carnegie Hall, The Philadelphia Orchestra, Chamber Music America and the Boston University Tanglewood Institute. She was the longtime flutist of the acclaimed Imani Winds, an ensemble she founded. She currently teaches at the Mannes College of Music and, on top of her public appearances, is a tireless music educator. The Grant Park Orchestra will perform her 2019 Anthem of Unity Umoja on July 12.
Vivian Fung
Canadian composer Vivian Fung brings a "stunningly original compositional voice" to her work, plus a dash of Chicago. On July 12, the 2023 Grant Park Music Festival presents Fung's Aqua, a piece inspired by architect Jeanne Gang's 2010 tower of the same name. To understand why Fung's composition is so wonderfully appropriate for the Festival, one only has to look up. The Great Lawn at Millennium Park offers a stunning view of the architect's undulating masterpiece.
Elaine Hagenberg
Elaine Hagenberg is a widely-performed choral composer. Her works appeal to a wide range of ensembles, from community and university choruses to choirs in the great cathedrals of Europe. She's a hands-on musician, conducting and working as a clinician. In June 2023, the celebrated Grant Park Chorus performs her sumptuous sacred work Illuminare.
Jessie Montgomery
Although she is a native New Yorker, this internationally acclaimed violinist and composer Jessie Montgomery has become a lodestar in Chicago's contemporary music scene. In 2021, the Grant Park Music Festival commissioned her to write a viola concerto. Sadly, a death in the family delayed the work's completion and premiere. In the meantime, she was appointed composer-in-residence of the Chicago Symphony Orchestra, where she has been curating new-music concerts ever since. In 2023, the much-anticipated Viola Concerto, L.E.S. Characters, receives its Chicago premiere with violist Masumi Per Rostad.
Joan Tower
Lauded by The New Yorker as "one of the most successful woman composers of all time," the octogenarian Joan Tower has trailblazed her way into concert halls, writing compositions for the world's most prestigious performers and ensembles. The 2023 Festival features one of her greatest hits: Fanfare for the Uncommon Woman, which was a twist on Aaron Copland's 1942 Fanfare for the Common Man. During the Festival's American Salute concert, the Tower Fanfare appears alongside Copland's Variations on a Shaker Theme.