All are welcome!
Tuesday through Friday during the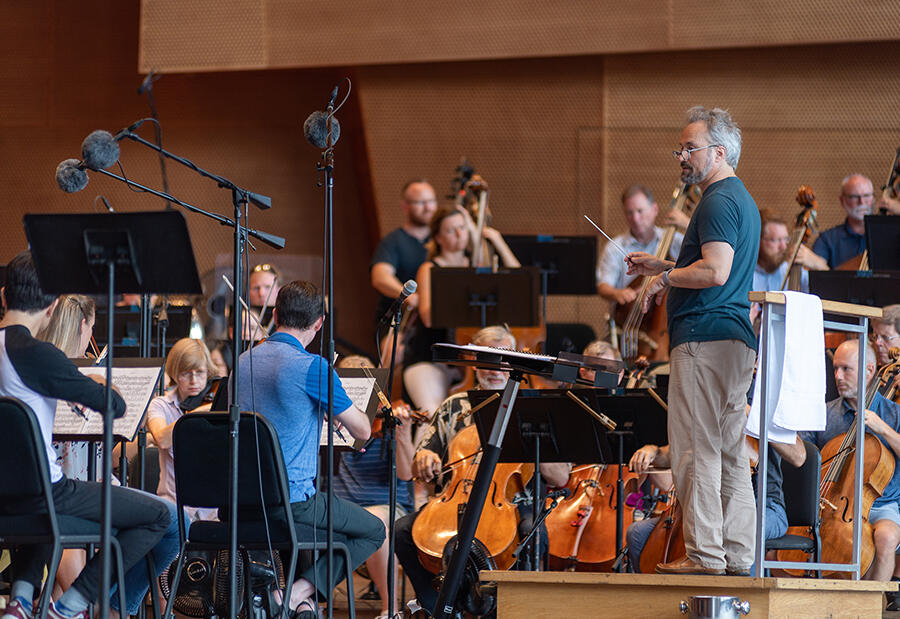 Festival season, the Grant Park Orchestra rehearses on the stage of the Jay Pritzker Pavilion. Members of the public are welcome to come and go as they please. As these are working rehearsals, Park visitors witness the piecing together of world-class performances while gaining a unique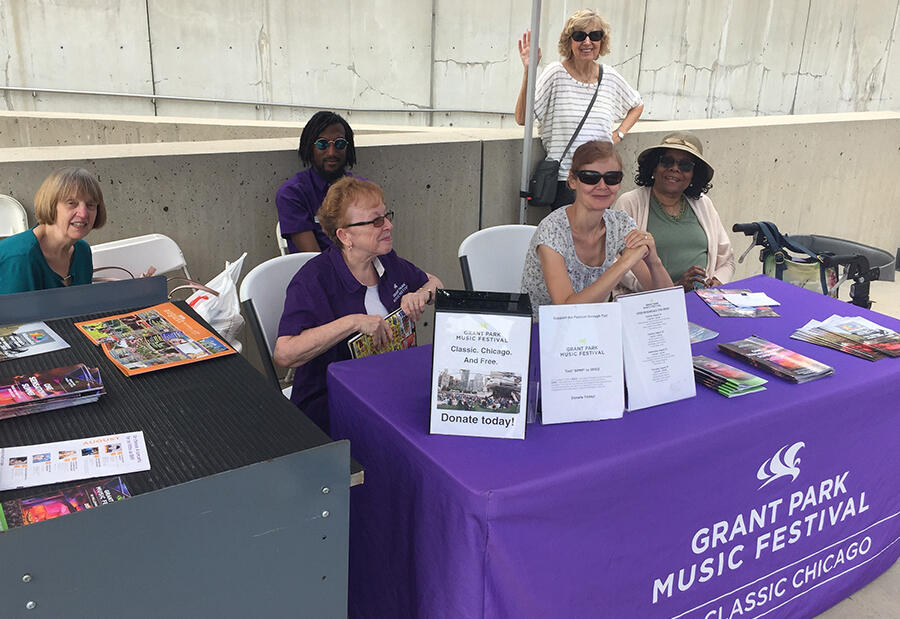 perspective on the Orchestra and its lineup of international soloists. Visitors are invited to stick around for our popular Docent Talks, which take place midway through each rehearsal.

Docent Talks
Docent Talks are delivered by a team of seasoned Festival volunteers.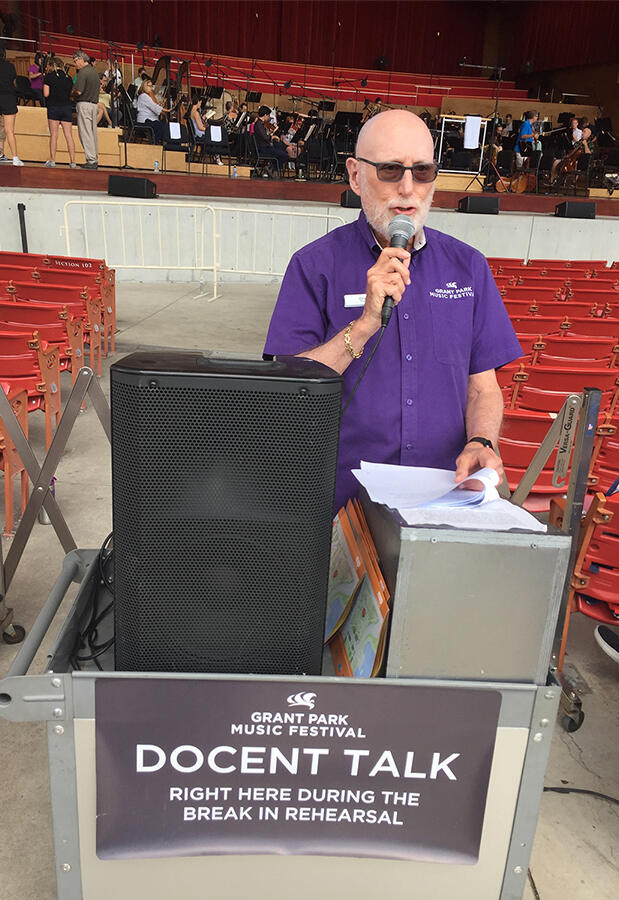 Festival docents make presentations on a range of topics from interesting tidbits about the music to the fascinating story of Millennium Park to the creation of Cloud Gate "The Bean"—and of course they'll take you behind-the-scenes of the Grant Park Orchestra and Chorus.
Click here to learn how to become a Festival volunteer.
*note: Rehearsal times vary from day to day. Please check this page in early June for a complete rehearsal schedule. The 2021 Festival rehearsals run from June 15 through August 20.