Each summer, the Grant Park Music Festival brings music to the neighborhoods through the popular Night Out in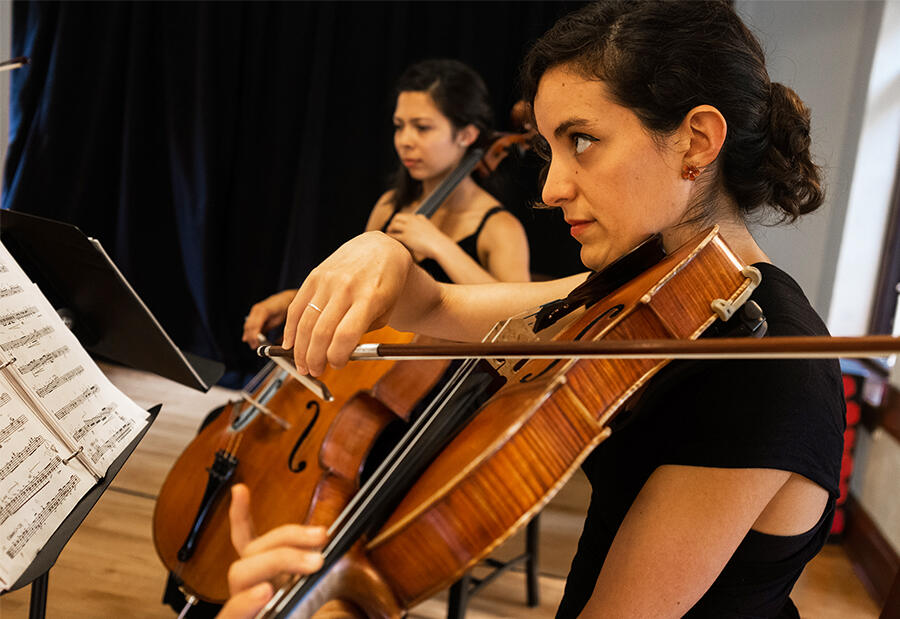 the Parks series. Part of a vast lineup of Chicago Park District events ranging from the performing arts to film to nature programs, Night Out in the Parks features artists from the Grant Park Music Festival, including the Project Inclusion String Quartet and the Grant Park Chorus. All neighborhood concerts are free, family-friendly and take place during the Festival season. The Chicago Park District's Night Out in the Parks program operates in partnership with the Grant Park Music Festival and more than 100 local artists and organizations to present engaging events and performances that enhance quality of life across Chicago and amplify the artistic and cultural vibrancy in every neighborhood. Learn more.
Want to see Grant Park Music Festival musicians in your neighborhood?