Tribute Gifts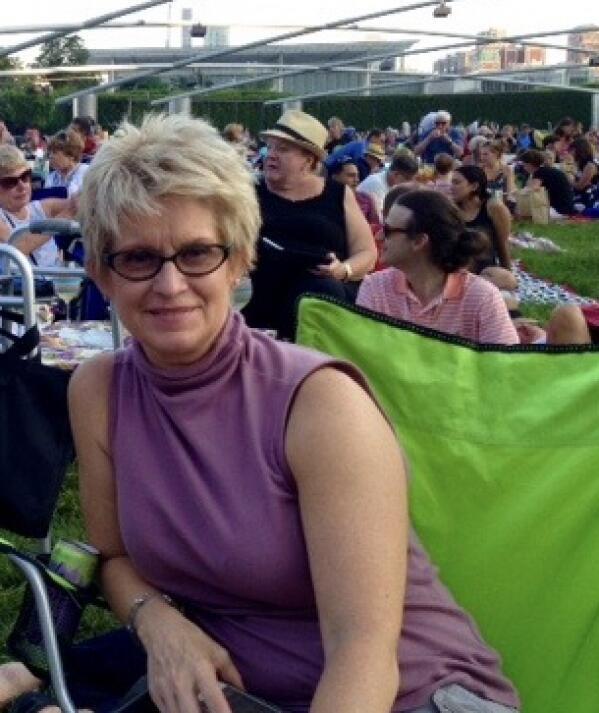 If it was Wednesday or Saturday evening in Chicago, you could usually find Jayne Alofs on the Great Lawn with her friends enjoying a Grant Park Music Festival concert. Jayne saw the Festival as an opportunity to not only relax with friends while listening to music she considered life affirming, but to introduce her various groups of friends to each other and to make new friends. For Jayne, music was a contact sport. So many times during intermission or after a concert, Jayne's infectious laugh would soar high above the lawn like a trumpet fanfare from the stage, and oftentimes it was during a moment when she had just met someone. If the Festival is about the power of music to create a welcome environment for all and to build a community, Jayne embodied that spirit and was one of its unsung heroes and passionate ambassadors.
Jayne recently passed away after a long illness with cancer. For those that knew her and shared so many good times with her on the lawn, it seems almost proper that there are no concerts this summer because it is not possible to imagine the Festival without Jayne. But there is nothing Jayne would want more for Chicago than for the Festival to return and prosper for years and years to come. Jayne's presence will always be felt at the Festival because her spirit lives on through everyone who considers the lawn their backyard where all comers are welcome to stop by, say hello, and share a moment of transcendent music.
If you would like to make a gift in Jayne's memory, you can do so here.