Festival Fellows
The Grant Park Music Festival seeks four exceptionally talented string players for its String Fellowship program in Summer 2023.
GPMF String Fellows perform with the Grant Park Orchestra and Chorus in Chicago's Millennium Park for upwards of 10,000 people. Participants take part in master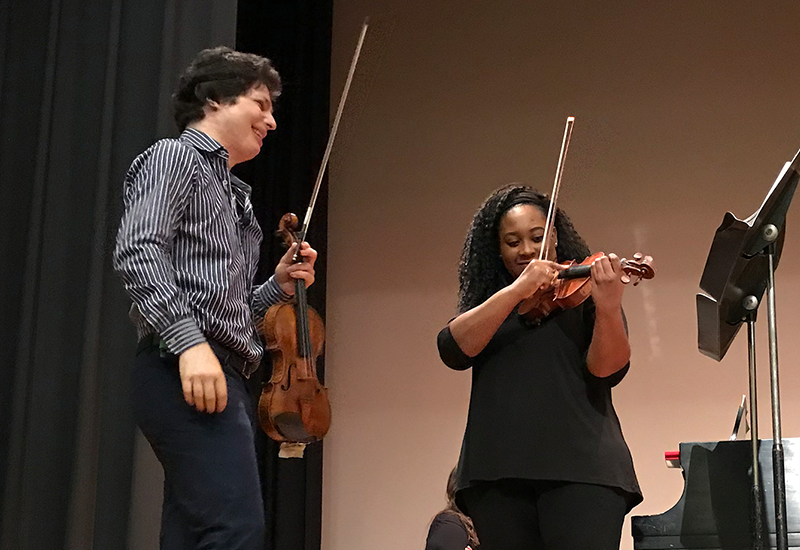 classes with world-renowned artists, including violinist Tai Murray, and will have the opportunity to work one-on-one with award-winning composer and string bassist Xavier Foley on a world premiere work for string quartet. During their residency, fellows perform chamber music in high profile recitals and park programs across the Chicago community, take part in professional development sessions and mock auditions and work with different conductors, including Carlos Kalmar and Christopher Bell.
Audition
Join us for the 2023 Season! Audition applications are now being accepted for the String Fellowship (June 11 - August 4, 2023).
Apply Now
Something I think back to often is the welcoming nature of the musicians and staff at GPMF. That kind of loving atmosphere is, in my opinion, the best way to make incredible music. So anytime I play with an orchestra or ensemble, I look for this energy and care within the organization.
—Sarah Martin, 2013 String Fellow