News & Stories
Insights
The Bounty of Black Music
|

Noel Morris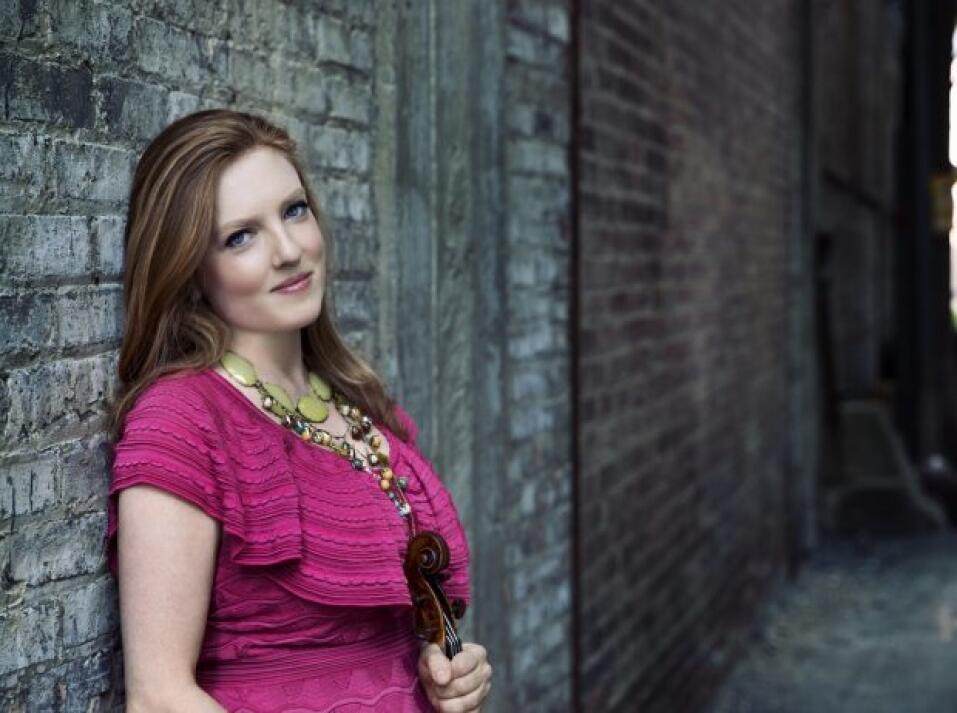 It's really important for any black person who is interested in classical music to know that this is not someone else's music . . . And it's really important for all of us to know about these vital voices of our past and present.
—Violinist Rachel Barton Pine
If you were to peruse the music library of your average international violin soloist, you'd most likely find concertos by Beethoven, Mendelssohn, Bruch, Brahms and Tchaikovsky. The Paganini Caprices would be there, as would the Bach Partitas. In the violin world, these and other works make up a core repertoire that feeds a lifelong journey of exploration and discovery. For violin virtuoso Rachel Barton Pine, they're only the beginning.
Pine is on a mission to radically transform the violin canon, a passion which has taken her down many a rabbit hole—archives, contemporary music concerts, rare book shops, people's attics—she's even been known to go knocking on the doors of Scottish fiddlers, all in search of forgotten (or yet-to-be-written) treasures. One of the most fruitful of these threads has proven to be the search for black composers.
It started with one of her CDs, a recording of 18th- and 19th-century violin concertos by black composers. After the recording's release in 1997, Pine started receiving invitations to sit on diversity panels. Always, these appearances drew questions from parents and teachers.
"I wasn't thinking about any of the social justice aspect or anything like that," Pine told National Public Radio. "But after the record came out, I started getting a huge number of requests from students and parents and teachers about, you know, 'Where can I find repertoire like this for kids of different levels?'"
She realized her work went beyond musical curiosity; it provided a much-needed bridge between young people and the classical music art form.
"It's absolutely crucial for children to see people who look like them working in fulfilling careers," said composer Michael Abels. "That is what causes a child to connect the dots to that possible future for themselves, and to start making those dreams reality."
In 2001, Pine decided to organize her growing collection of resources into the Music by Black Composers project. Twenty years on, she has amassed nearly a thousand works and hosts a website under the heading "Classical Music from Africa and the African Diaspora." In addition to providing an extensive online catalog of black composers, she offers children's books, which include a violin pedagogy book for young musicians. Now part of a private foundation, the project includes the likes of Wynton Marsalis, André Watts, Stanley Clarke, and Joshua Bell among its honorary board members.
"It's really important for any black person who is interested in classical music to know that this is not someone else's music," Pine told the Los Angeles Sentinel.
The Grammy Award-winning jazz composer Billy Childs piqued her interest in 2009 when he wrote a violin concerto for Regina Carter. Eventually, Pine asked Childs to write for her a short piece for violin and piano, which she recorded in 2018. Childs wrote his Violin Concerto No. 2 for her in 2020,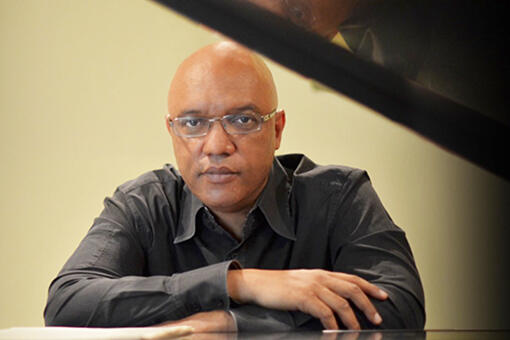 a Grant Park Music Festival commission. Due to the cancellation of the 2020 season, the work's premiere with Rachel Barton Pine was postponed. During the 2020 virtual season, composer and violinist united for a special webcast.
"It's really important for all of us to know about these vital voices of our past and present," she said.
Update: on July 17, 2022, string fellows of the Festival's young artist program gave the world premiere of Billy Childs' string quartet titled Variation on a Rondo.
Violinist Rachel Barton Pine and composer Billy Childs share music and conversation during the 2020 lockdown.