News & Stories
Festival Fellowship Alumni News — April 2023
April 1, 2023 | Hilary Mercer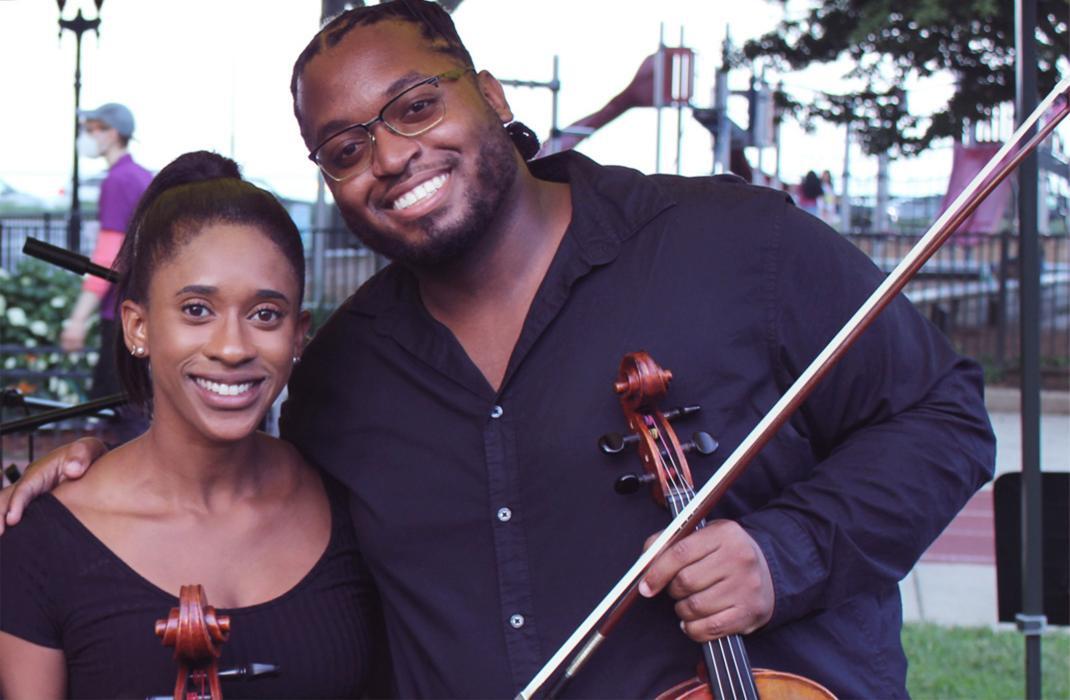 Across the United States, Festival alumni are enriching the cultural life of their communities—especially right here in Chicago.
Fellowship alumni came out in force to audition for the Grant Park Chorus in February. Several took advantage of the Alumni Post-Fellowship program to cover travel expenses and preparatory mentorship with Festival musicians.
Congratulations to Jared Esguerra, Gabriel Garcia, Jesus Alfredo Jimenez Jimenez, Thereza Lituma, Dorian McCall, and Evangeline Ng, who all won the audition. 2023 Festival Vocal Fellow Miya Higashiyama also auditioned and won a spot in the Chorus.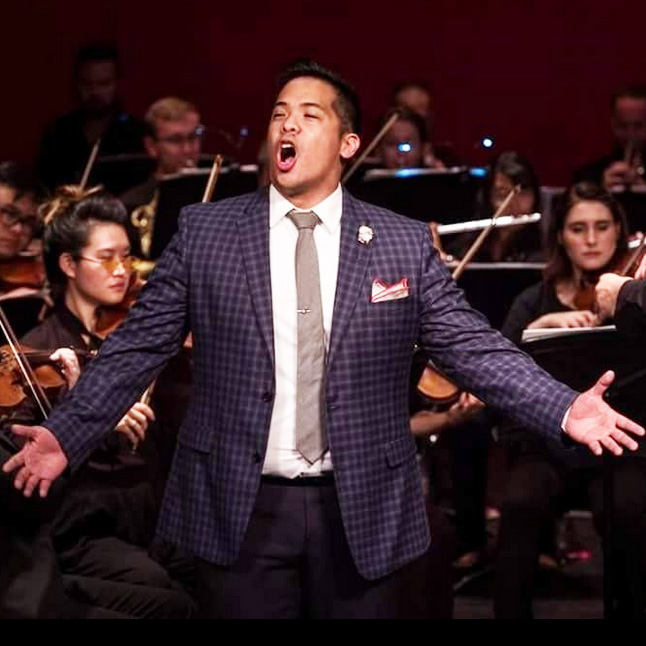 The critically acclaimed, sold-out opera The Factotum, a world premiere commissioned and produced by Lyric Opera of Chicago, included a number of familiar names in the orchestra, including String Fellowship alumni Caitlin Edwards, Wilfred Farquharson, and Lindsey Sharpe. 2017 Vocal alum Jared Esguerra covered the role of Bootleg Joe. This season, Jared also returns to the Madison Symphony Orchestra as the tenor soloist in Beethoven's 9th Symphony. He'll make his Cincinnati Opera debut singing the role of Yakuside. He'll also cover the role of Goro in their new production of Madama Butterfly.
This month Caitlin Edwards presents Exhale, a show melding classical, gospel, and R&B fusion. The show features Caitlin with a full-rhythm band and string orchestra at the Logan Center at the University of Chicago on April 11.
Congratulations to 2017 String Fellow, Yalyen Savignon, founder of Volta Music Foundation. The Community Cares Annual Non-Profit Awards named Volta "Non Profit Organization of the Year". Volta Music Foundation provides students from underserved communities in Pompano Beach, Florida with after-school music instruction, performance opportunities, and instrument supplies.