News & Stories
Billy Childs Keeps on Keeping on
June 7, 2022 | Noel Morris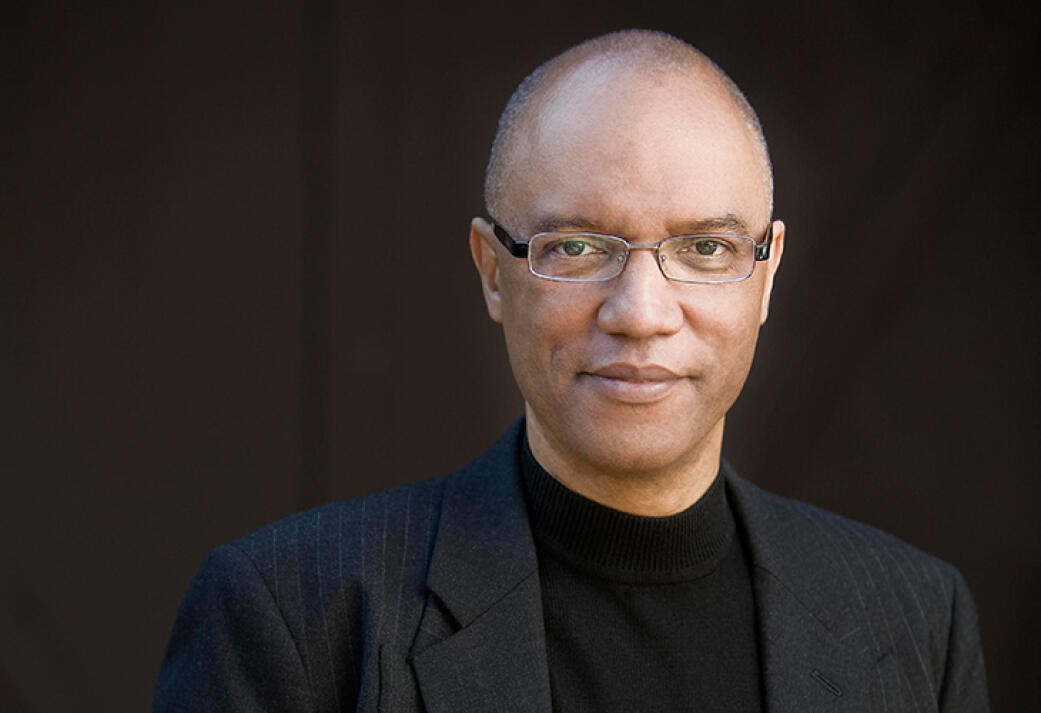 For the multi-Grammy-winning composer Billy Childs, a canceled premiere led to something new and wonderful.
We live in the age of the unexpected. Alongside community leaders, business leaders, and ordinary people, artists react and respond to events that no one could have predicted. For the multi-Grammy-winning composer Billy Childs, a canceled premiere led to opportunity: a new string quartet.
Several years ago, Grant Park Music Festival Artistic Director Carlos Kalmar mused with longtime collaborator Rachel Barton Pine about commissioning new music. She told him she had performed and premiered several pieces by Childs and was eager to work with him again. That set the ball rolling on a new violin concerto. The Festival invited Childs to come to Chicago for a week and participate in several public events, culminating in the world premiere of the new piece—but none of that happened. That was the summer of 2020.
Instead of coming together for two celebratory concerts in Millennium Park, Childs and Pine, a Chicago-based violinist, participated in a virtual preview of the concerto, with each artist sitting at home as the public looked on in split-screen (such was the norm in 2020). Eventually, the world premiere went to the Boulder Philharmonic, a co-commissioner of the piece.
"Obviously, that was a disappointment," said Festival CEO Paul Winberg. "It's always a thrill to present the first performance of something. At the same time, we realized that what was a good idea in 2020 is still a good idea today. And so we scheduled the Chicago premiere of the new concerto and commissioned a second piece from Billy Childs, a string quartet for our Project Inclusion fellowship."
Each year, the Festival awards fellowships to a quartet of young string players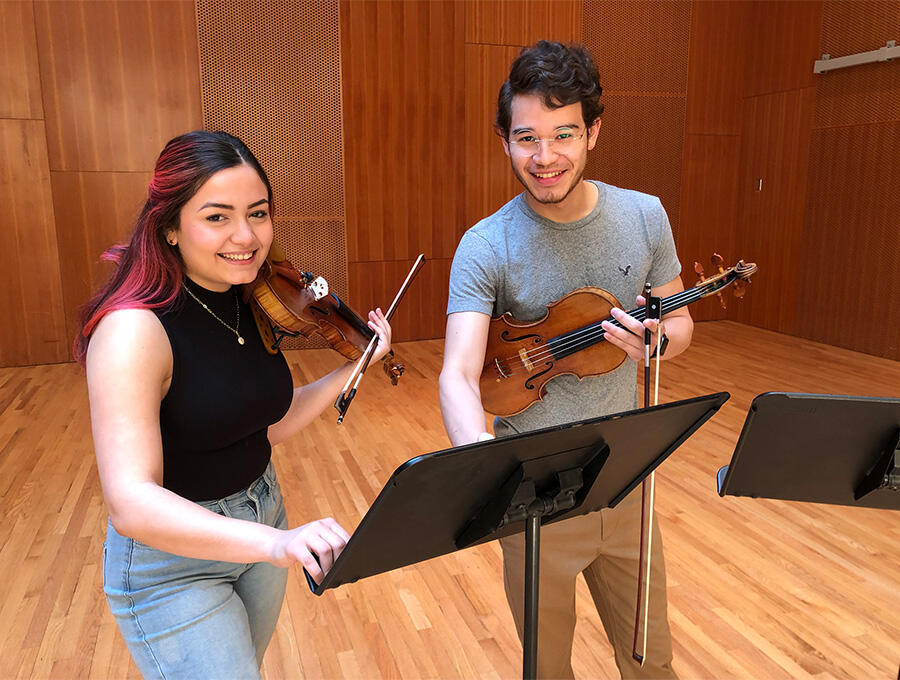 and up to five singers who come to sit in with the Grant Park Orchestra and chorus. In addition, fellows give chamber concerts in parks across the city. The program is designed to increase diversity in the classical music field and offers a veritable boot camp, providing young artists with valuable professional experience.
"When people think of the Grant Park Music Festival, they picture these huge concerts in Millennium Park," said Winberg. "They aren't necessarily aware of all the other things going on. Cultivating the next generation is vitally important. And so we decided to shine a spotlight on the fellowship by giving them a world premiere."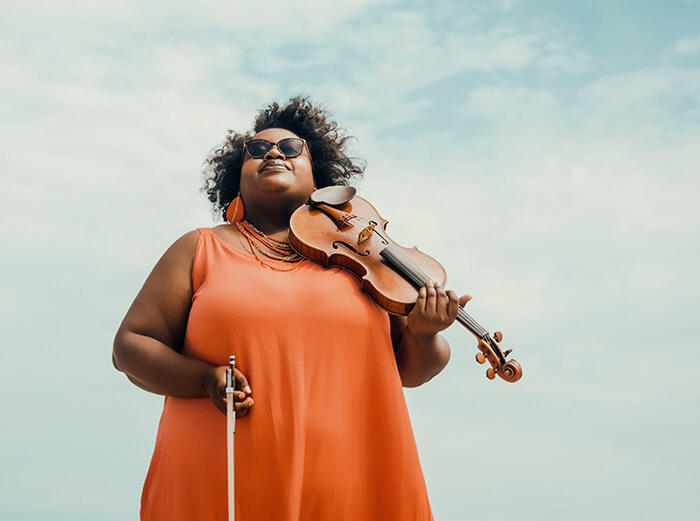 Already, veterans of the program have gone on to jobs with major orchestras and opera companies. Violinist Caitlin Edwards recently recorded with Chance the Rapper and released a crossover CD of classical, gospel, neo soul, and R & B.
"Of course, we were thrilled when Cole Randolph, one of last year's fellows, got into the Detroit Symphony," said Winberg. "But we're also seeing some amazing entrepreneurialism. And leading the way are role models like Billy Childs, who's won Grammys in both classical and jazz. He's known around the industry as a mentor to young artists and is a great fit for what we're doing here."
"I've only dabbled in jazz a little bit before," said cellist Lindsey Sharpe, who begins her Project Inclusion fellowship this month. "I'm excited to branch out of the traditional classical music I usually play and sink my teeth into his music."
Billy Childs' String Quartet receives its premiere in the Jay Pritzker Pavilion at a CenterStage concert on Sunday, July 17 at 2PM. The concert will be repeated at the South Shore Cultural Center on July 25.